CG Voice Issue 09: Sustainable Growth in Business
22 July 2022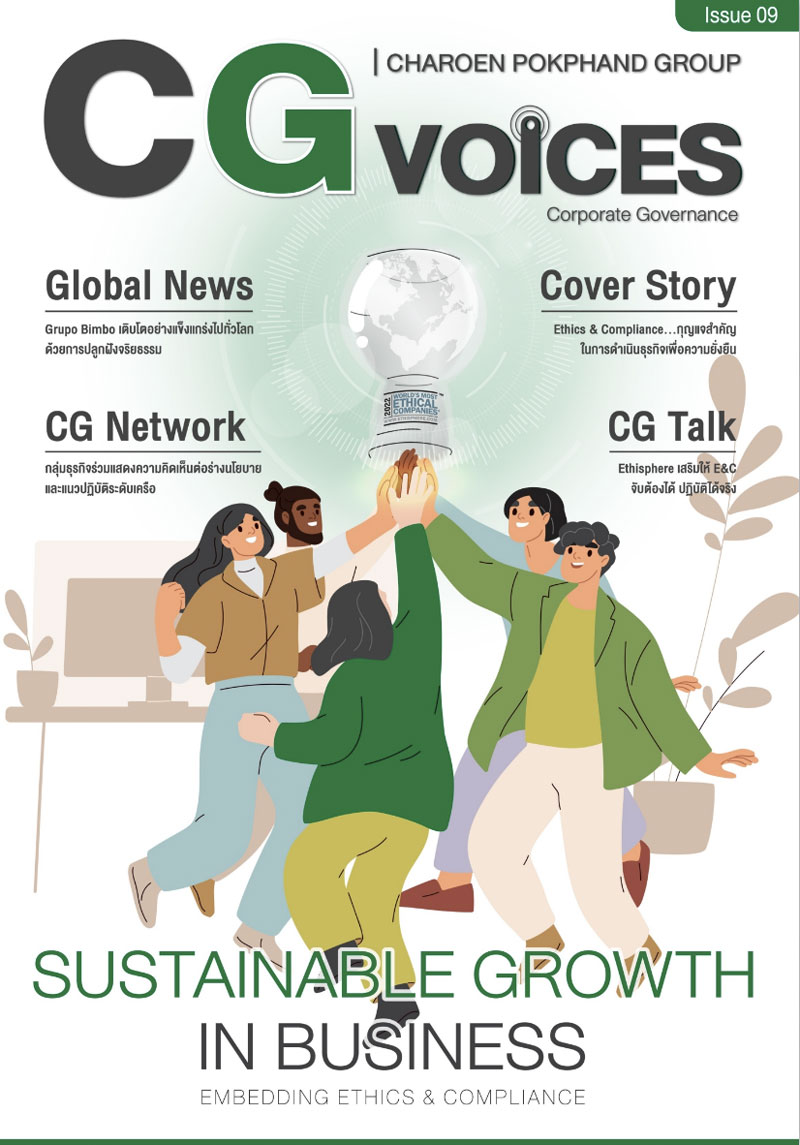 "CG Voices" Magazine is a medium to regularly communicate internal corporate governance news and activities, including subsidiary developments in corporate governance, in order to help further the Group's knowledge and understanding of good corporate governance practices.
In this issue:
Cover Story: Mr. Noppadol Dej-Udom, Chief Sustainability Officer of Charoen Pokphand Group, shares C.P. Group's perspectives and commitment that enables the organization to adapt to change by adhering to the principles of "Integrity and Honesty," which contributed to the selection by Ethisphere Institute as one of the 2022 World's Most Ethical Companies for the second consecutive year.
CG Talk Column: Ms. Rongruja Saicheua, Senior Vice President, Corporate Governance, under the Sustainability, Good Governance and Corporate Communication Office, talks about how "Ethisphere makes E&C tangible and practical".
Participate in the "Find Me If You Can" activity by scanning the QR Code at the end of our issue. The first 100 entries will win a prize!
Read CG Voices Issue 09: Sustainable Growth in Business, available in 3 languages at: