Goal and Performance
Charoen Pokphand Group is committed to promoting and improving the overall health and well-being of individuals and communities. The Group invests in developing innovative products and services and fostering partnerships with organizations and experts in the field. Through these endeavors, C.P. Group sought to make a positive impact on people's lives and contribute to a healthier society.
Total sales volume from B2Bb and B2C products and services that promote health and well-being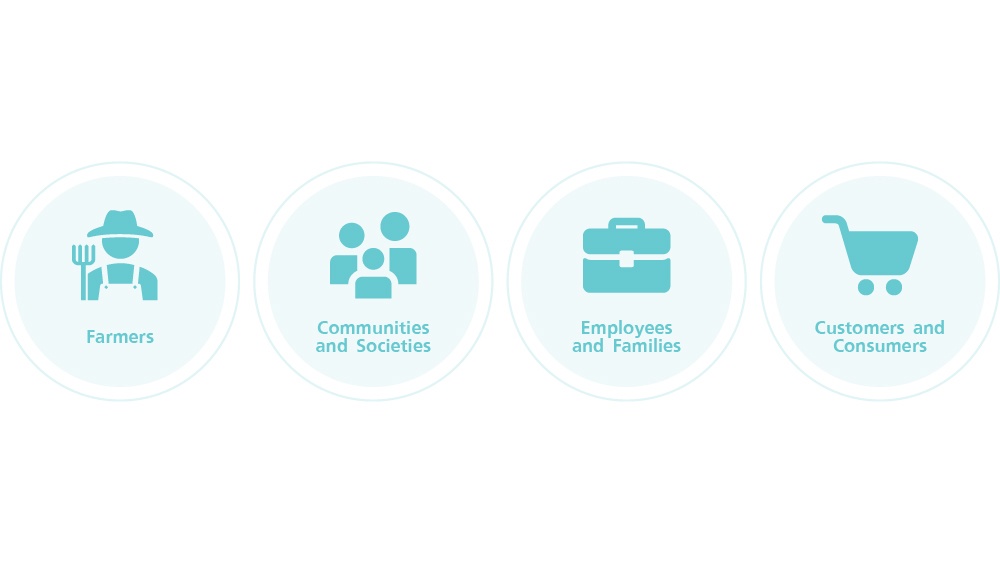 Stakeholders Directly Impacted
Charoen Pokphand Group performs stakeholder assessment and prioritization process on an annual basis to evaluate impacts we have on them and how can they influence our strategies and actions over time. In 2022, the evaluation results showed that our commitment to fostering a healthier society creates impacts on all four stakeholder groups.
---
More Details on Stakeholder Engagement Report 2022
Our Impacts by the Numbers
Health and Well-being Management Approach
At Charoen Pokphand Group, we are committed to improving the health and well-being of people and communities all around the world. Our dedication spans a number of areas, including growth hormone use, responsible antibiotic use, animal welfare, and product development. We want to build a better, wealthier future for everyone by maintaining a constant focus on innovation, sustainability, and moral behavior.
Health and Well-being Product Development
We are aware that consumer requirements and preferences are ever-changing. Our efforts to produce health and wellness products are therefore motivated by a strong desire to meet these changing needs. We create a wide range of wholesome goods that improve health and general well-being through cutting-edge research and investments in cutting-edge technology. Our product line includes functional foods and fortified goods that are intended to help people live healthier lifestyles.
Animal Welfare
At Charoen Pokphand Group, we fully believe that ethical business operations include consideration for animal welfare. We firmly believe that all animals in our supply chain should be treated with the highest respect and care. We are committed to using ethical farming methods so that animals can live in healthy environments and engage in their natural behaviors. We collaborate closely with our partners and suppliers to promote a shared commitment to enhancing the well-being of livestock and aquaculture. We do this by encouraging them to adopt comparable animal welfare principles.
Responsible Use of Antibiotics:
Since preventing antibiotic resistance is of utmost importance, Charoen Pokphand Group is actively working to encourage the prudent use of antibiotics in our agricultural operations. Our strategy is founded on strict regulations and industry best practices that control the use of antibiotics. In our opinion, antibiotics should only be administered when absolutely required and under the guidance of experienced veterinarians. We seek to protect both human and animal health by putting a priority on appropriate antibiotic use, helping to build a sustainable and dependable food supply chain.
Growth Hormones:
We are devoted to preserving the integrity and safety of our food products as an ethical and progressive business. We strictly abide by laws and professional standards while managing the use of growth hormones in our animal farming techniques. We ensure that our products are free of dangerous residues by upholding transparency and employing stringent testing techniques. Our approach to the ethical use of growth hormones is a reflection of our continuous determination to give our customers access to nutritious food.
Promoting Good Health and Well-being
As a leading company in the agro-industry and food, retail, and pharmaceuticals businesses, Charoen Pokphand Group holds it one of our core missions to promote good health and well-being for people of all genders, ages, and statuses through our products and services.
For this reason, the Group has centered our focus on various aspects of capacity development, such as developing personnel to enhance their knowledge, ability, and expertise in creating new goods, products, and services that can proactively respond to the needs of customers and consumers, developing production processes and complying with international standards to achieve quality and safe goods, products and services for users and consumers, developing products that enhance the health and well-being of consumers, and promoting health through transparent and complete communication of product information.
% of Thailand's plants and farms are certified by the Global Food Safety Initiative (GFSI)
International Standard Certification for Food Quality and Safety
In 2022, CP Group has been certified to comply with international standards for food quality and safety throughout the production chain in Thailand's operations, as follows: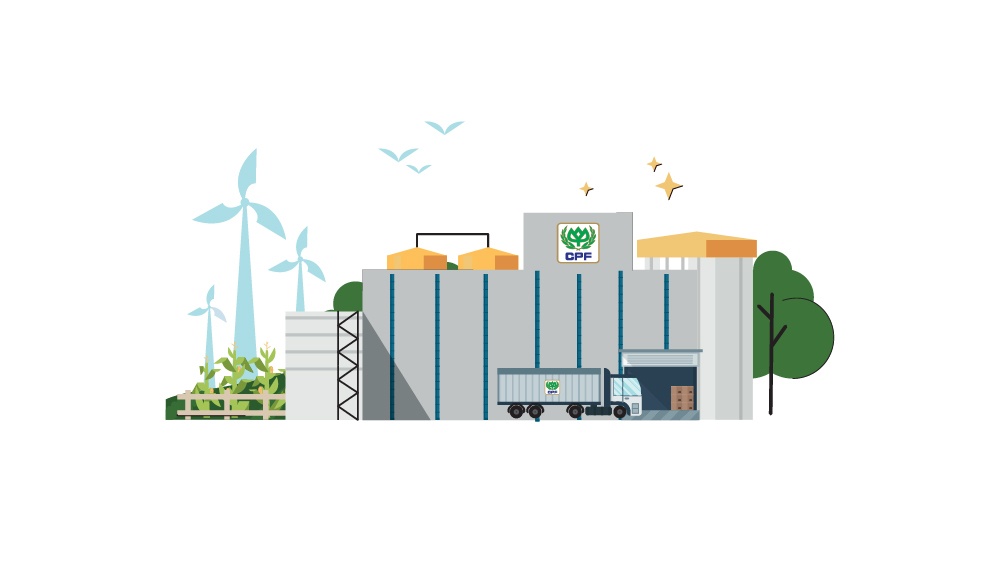 Feed Business
Livestock feed mills : GMP, HACCP, ISO 9001 and AI Compartment1 (only farms for export)
Aquaculture feed mills : GMP and HACCP
Pre-mixed production plants : FAMI QS2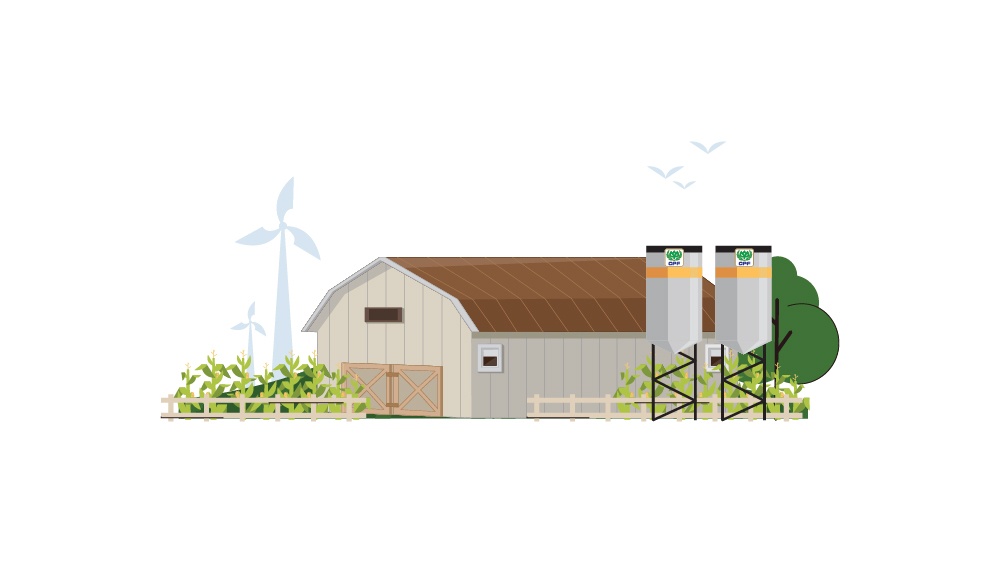 Farm-Processing Business
Broiler and duck breeder farms, egg hatcheries, layer chicken farms, and broiler, duck, and swine farms : GAP
Broiler and duck farms for export : Genesis GAP/Lloyd's Register Poultry Scheme and AI Compartment
Shrimp farms : GAP/CoC (Department of Fisheries) and BAP (only farms for export)
Basic chicken, duck, and shrimp processing plants : GMP/GHPs
Basic chicken and duck processing plants for export : HACCP, ISO 9001, Genesis GAP/Lloyd's Register Poultry Scheme and BRC Global Standard for Food Safety
The products under the brand will be selected from orchards or farms that have received Good Agriculture Practice (GAP) standards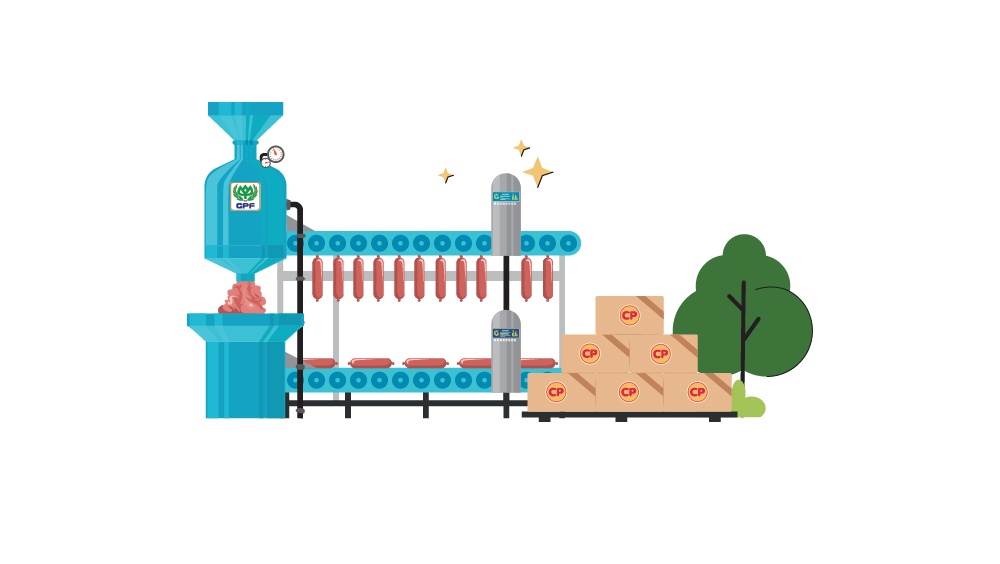 Food Business
Food production plants3 : GMP/GHPs and HACCP
Food processing plants from chicken, eggs, duck, pork, and shrimp for export : ISO 9001
Food production plants from chicken, duck, eggs, and shrimp for export : BRC Global Standard for Food Safety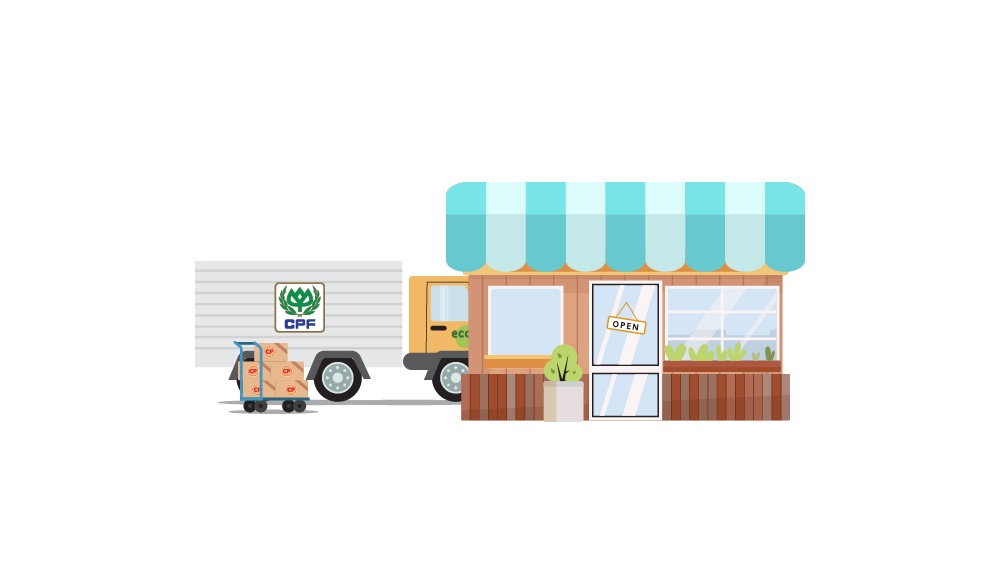 Modern Trade
Company's distribution centers and retail store :Good Hygiene Practice (GHP), International Food Standards (Codex) of the Food and Agriculture Organization and the World Health Organization, Hazard Analysis and Critical Control Point (HACCP), Food Safety Management System Standards (ISO 22000:2018)
AI Compartment (Avian Influenza Compartment) standards for poultry established by the Department of Livestock Development
FAMI QS (Feed Additives and Pre-Mixtures Quality System)
Include semi-cooked, fully cooked, and processed (ready-to-eat) food production plant
To raise the level of agricultural products in line with the brand standards of MQP (Makro Quality Pro) and Selected, which are standards for the Company's food safety management system. The products under the said brand will be selected from orchards or farms that have received Good Agriculture Practice (GAP) standards.
Details on Health Risk Analysis of Vulnerable Groups and Improvement Plan
Health and Safety of Vulnerable Groups
Charoen Pokphand Group performs a human rights impact assessment (HRIA) on an annual basis to assess opportunities and impact levels that may change in accordance with the situations of the world and the industry. The assessment took into account employees and rights-holders involved in the value chain whose rights are potentially at risk. This includes suppliers, contractors, local communities, customers, consumers, LGBTQ+ (Lesbian, Gay, Bisexual, Transgender, Queer), racial and religious groups, minorities, people with disabilities, and socially vulnerable groups, such as the elderly, women, pregnant women, children, and youths. Health and safety issues of vulnerable groups have been included in HRIA.
In 2022, the Group also promotes a good quality of life for vulnerable groups through initiative projects as follows:
Hostel for Patients and Families at Vietnam's National Cancer Hospital
K Tan Trieu Hospital in Hanoi, Vietnam faces the problem of overflowing patients and congestion, resulting in inconvenience and difficulty for patients to receive medical treatment. However, patients cannot transfer to less crowded hospitals for convenience due to the high cost of cancer treatment.
Therefore, CP Vietnam has joined forces with the hospital to build a hostel comprising 240 beds, with WCs, bathrooms, common areas, and an efficient management system to support patients and their families. This helps patients save costs during treatment. The hostel not only provides safe, convenient, and affordable accommodation but also creates confidence in safety and orderliness.
More than 300,000 times Hospital bed circulation 87.5% Reduced cost proportion for patients and families using the hostel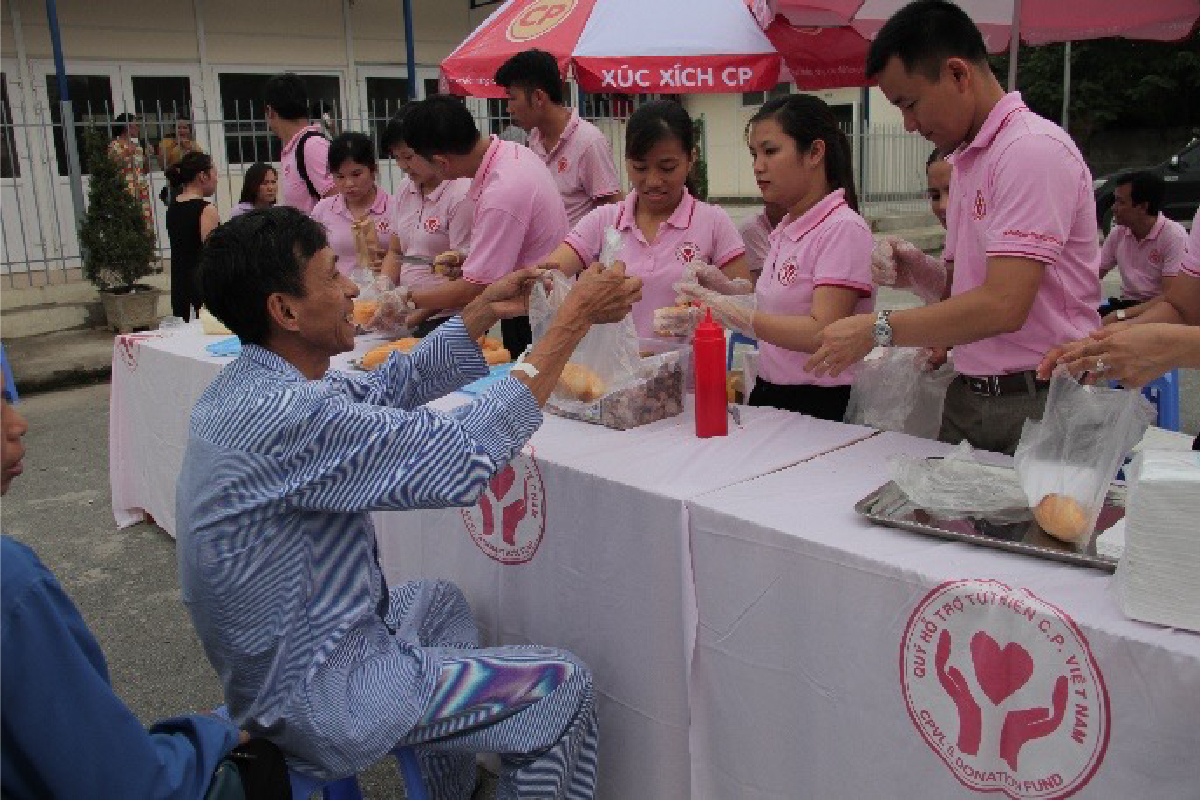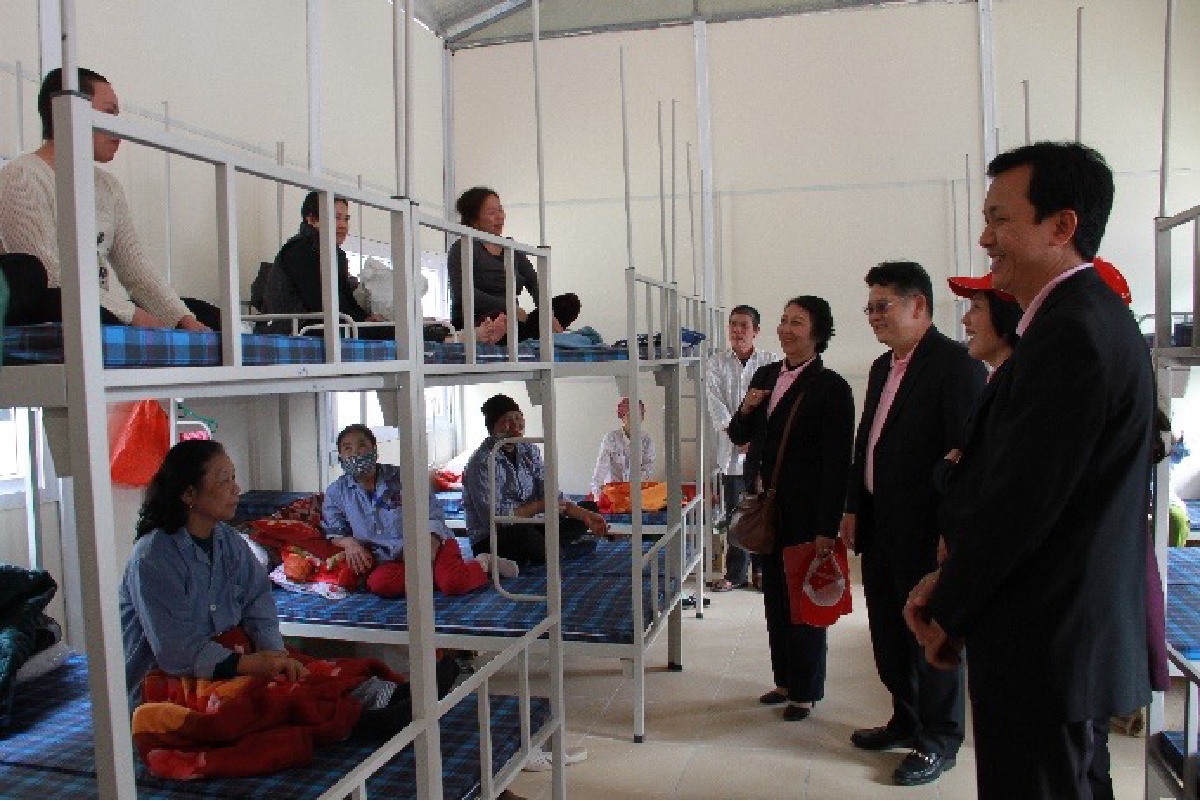 CP Foods Provides Fund for the Elderly Program
Charoen Pokphand Foods PCL (CP Foods) continues to support vulnerable seniors in need near its operations through the "CPF Fund for Elderly" program, in the support of Thailand's transformation toward well-being aged society.
In 2022, Thailand is now entering an "aged society" with more than 20% of the population aged over 60 years old. Recognizing that many of them are disadvantaged and struggle to make ends meet, CP Foods launched the "CPF Fund for Elderly" initiative to provide a variety of supports to senior citizens living in poverty across the country, therefore propelling Thailand to become a quality aging society.
CPF Funds for the Elderly project intends to assist the elderly above the age of 55 who live within a 5-kilometer radius of the company's farms and factories who are neglected, unaided, or impoverished. Under the scheme, CP Foods provides financial support for 2,000 Baht per person every month for a lifetime, in addition to food, necessities, and a monthly visit. This program also promotes the appreciation model, alleviates social inequity, and improves the quality of life for the elderly
For the past 12 years, from 2011 to 2022, CPF has been involved in creating smiles and encouragement for the elderly in a community of 874 people in 52 provinces across the country. by a team of volunteers from various business groups, which uses the project budget total of 113,290,000 THB.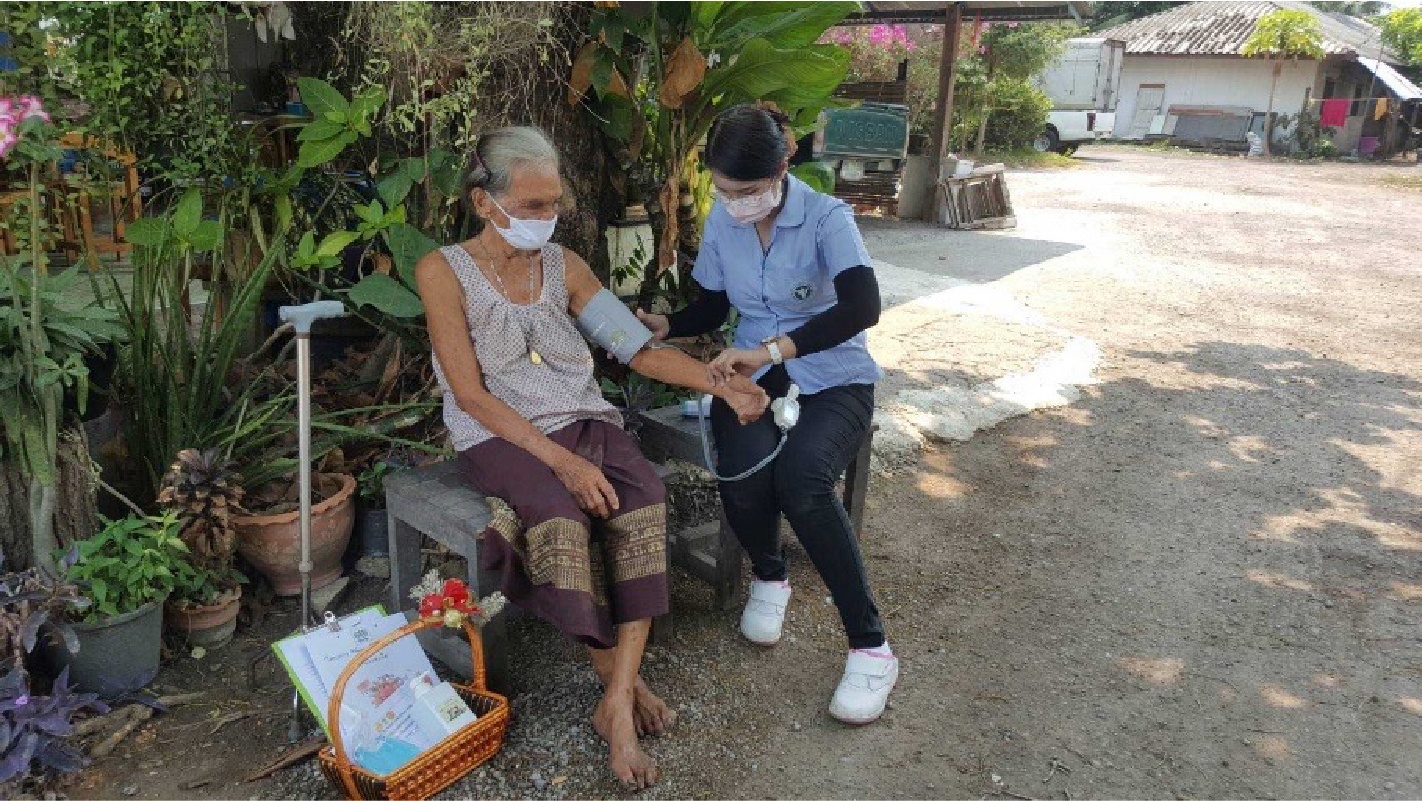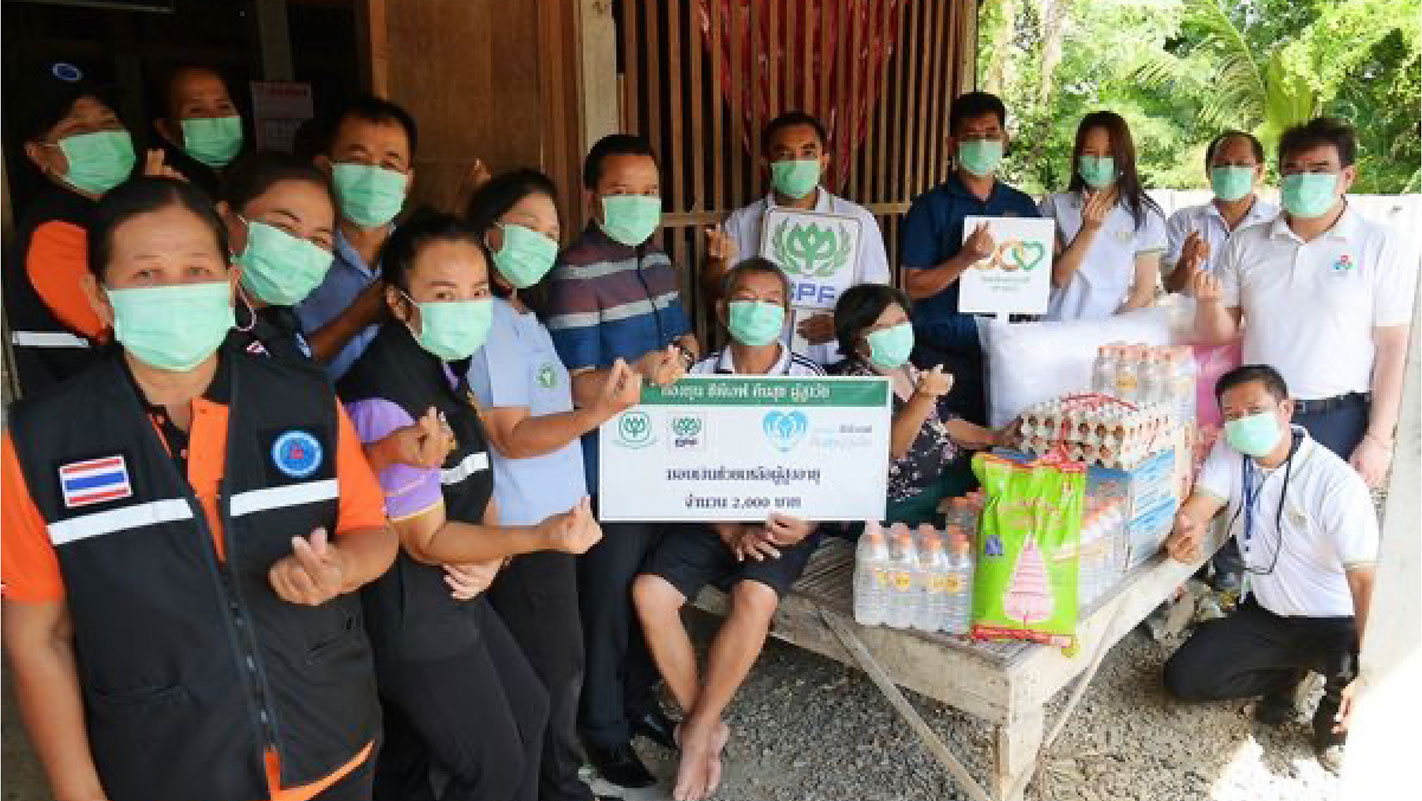 Health Screening Program
Lotus's promotes public access to basic health services and encourages Thai people to have good health and well-being by eating healthy, quality, and safe food-as well as access to services and knowledge on health through Lotus's Stores and online platforms, and Lotus's also supports exercise and regular health check-ups.
Free breast cancer screening service with a mobile mammogram machine in cooperation with the Kanchanabarami Foundation and the Bureau of Health, Bangkok. The Company provides "Breast Cancer Screening Services with Mobile Mammograms for the fourth year for women with health risks and lack of opportunity on service access. Individuals can be screened for breast cancer by a mammogram from a specialist. There is also information about self-screening for breast cancer for people who are not at risk. Since the beginning of the project, there have been more than 3,319 persons who have been screened. In addition, Lotus's organized a special campaign that allows customers to participate in helping those who are underprivileged. For example, the clothing brand MeStyle donated part of its profit of 200,000 Baht from selling women's clothing and lingerie in October to the National Cancer Institute to purchase tools and medical equipment to help underprivileged patients.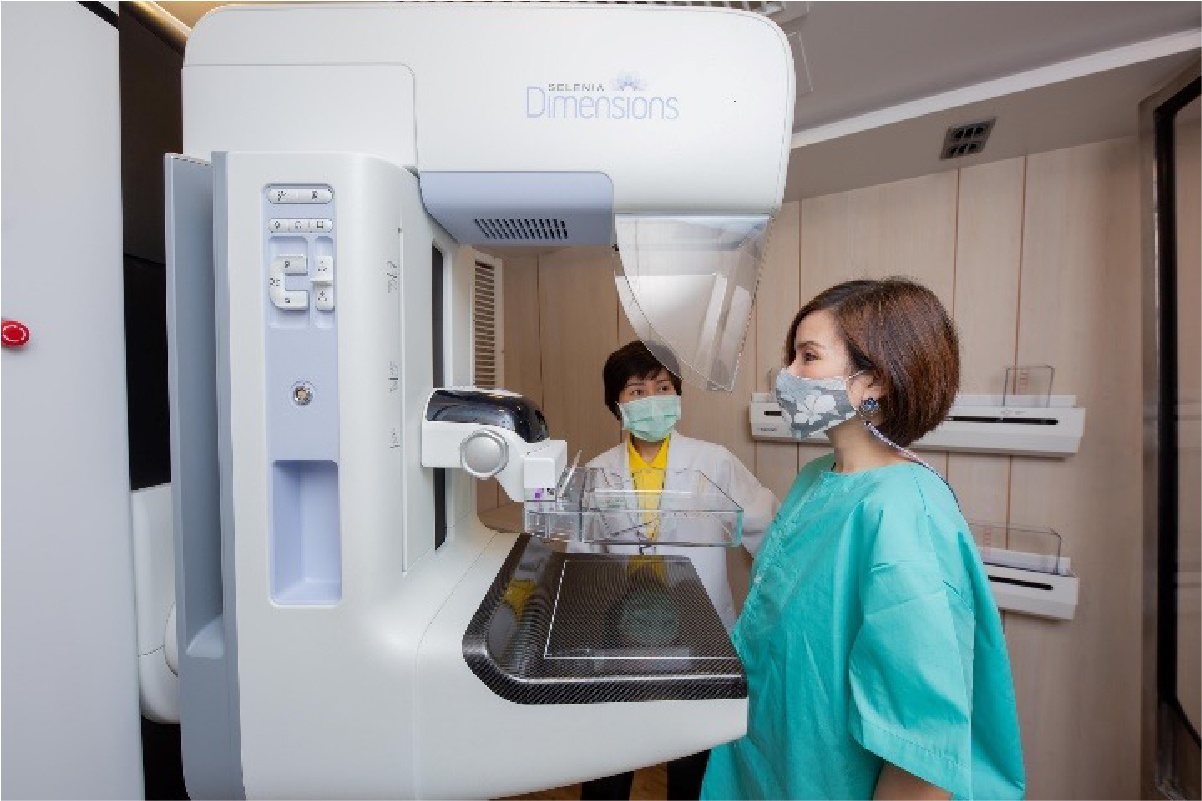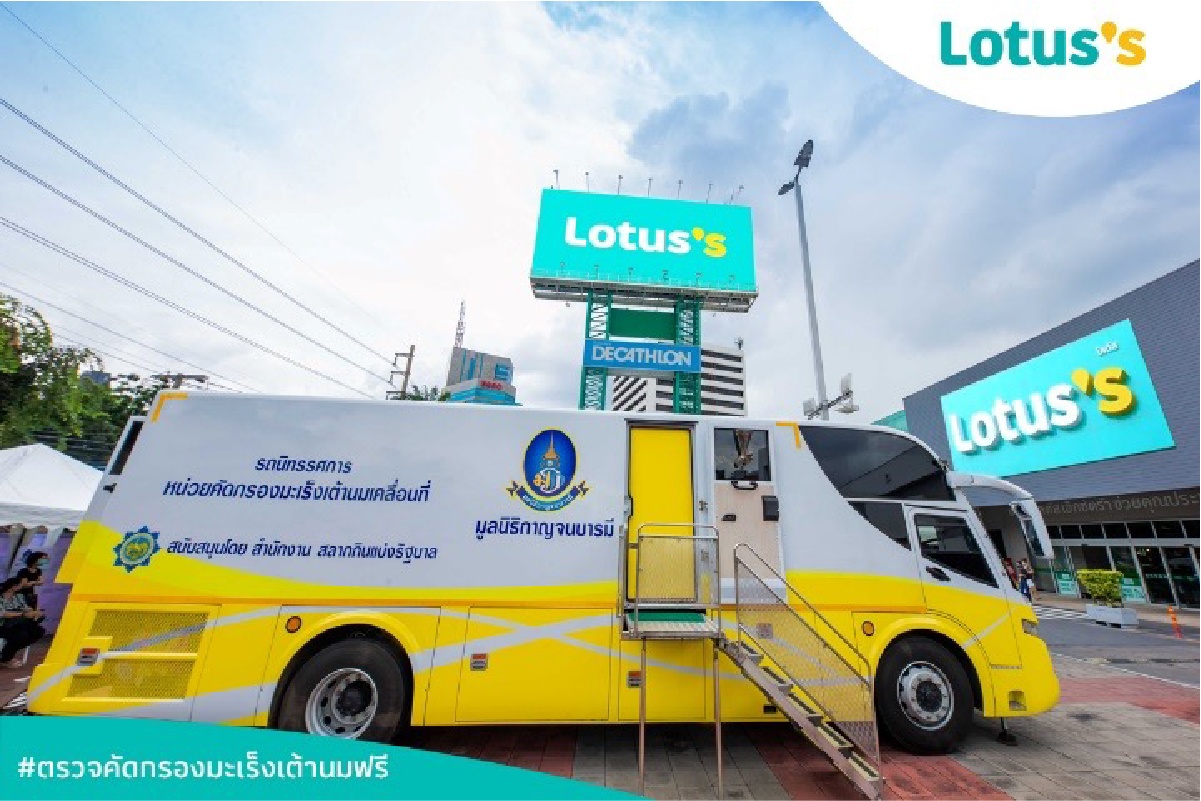 Free preliminary screening service for diabetes to the public, consecutively for the 5th year. There is a sugar level monitoring service, an initial physical examination service, and a giveaway for healthy coconuts from farmers. The objective is to support good health for Thai people and promote public access to preliminary health services.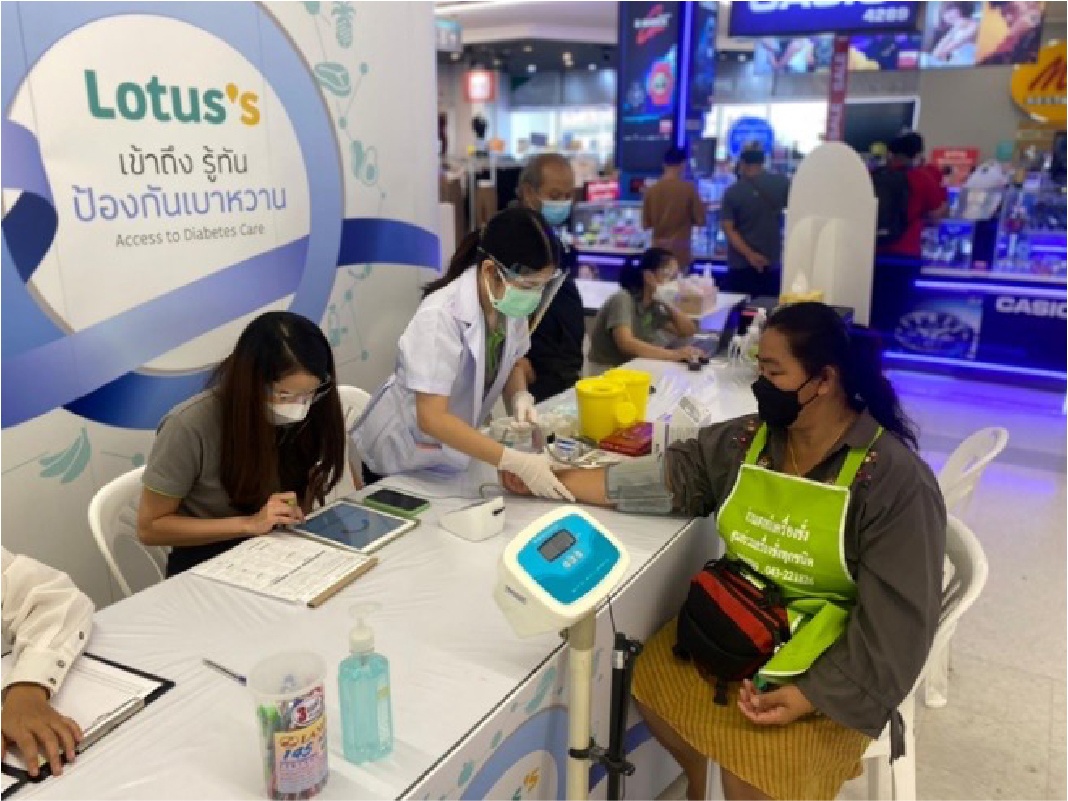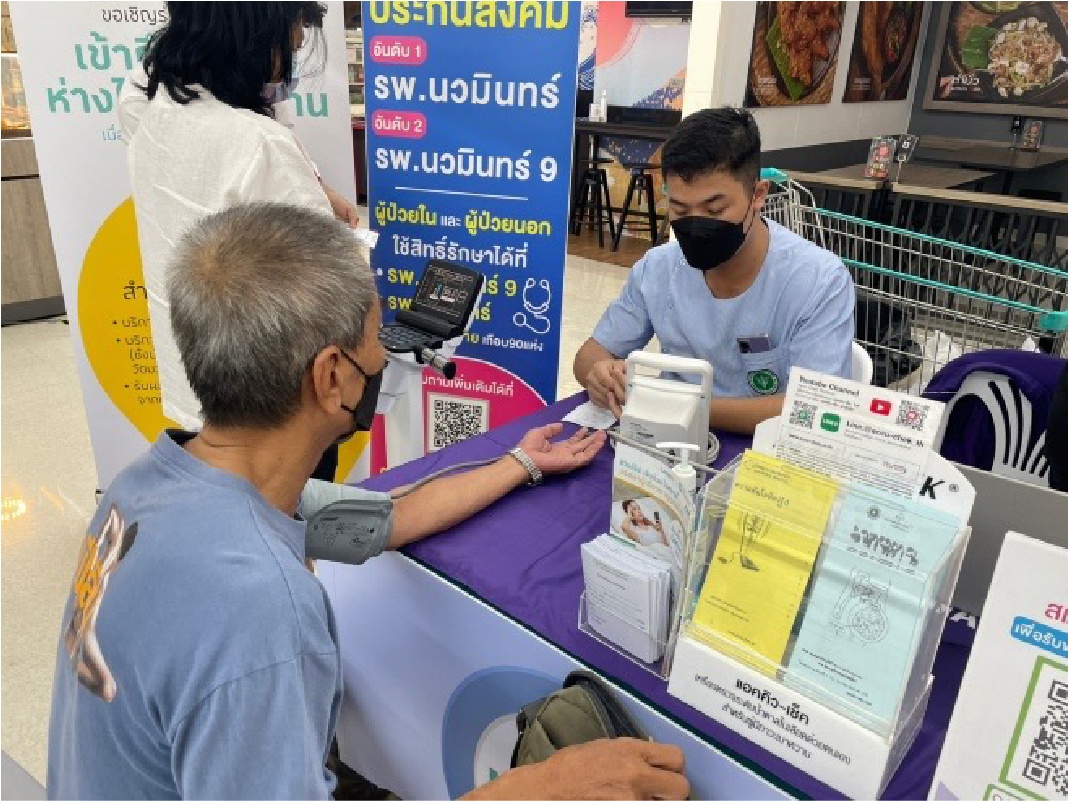 Animal Welfare
Animal Welfare
Animal Welfare Progress
Data on Animal Welfare Promotion
Welfare Outcome Measures (WOMs) to assess whether the animals are receiving high welfare standards according to the Animal Welfare Principles which directly affects their physical and mental health.
Broiler Chicken
Transport Livability (%)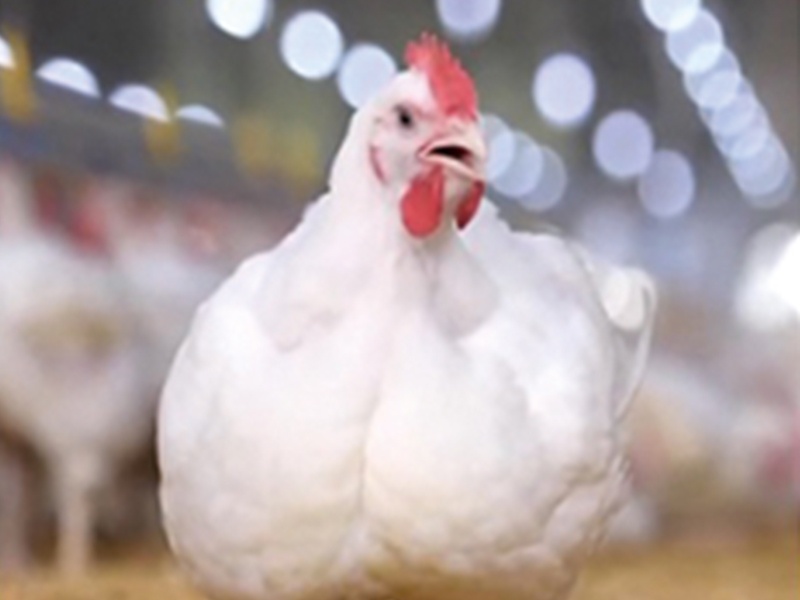 Layer Chicken
Transport Livability (%)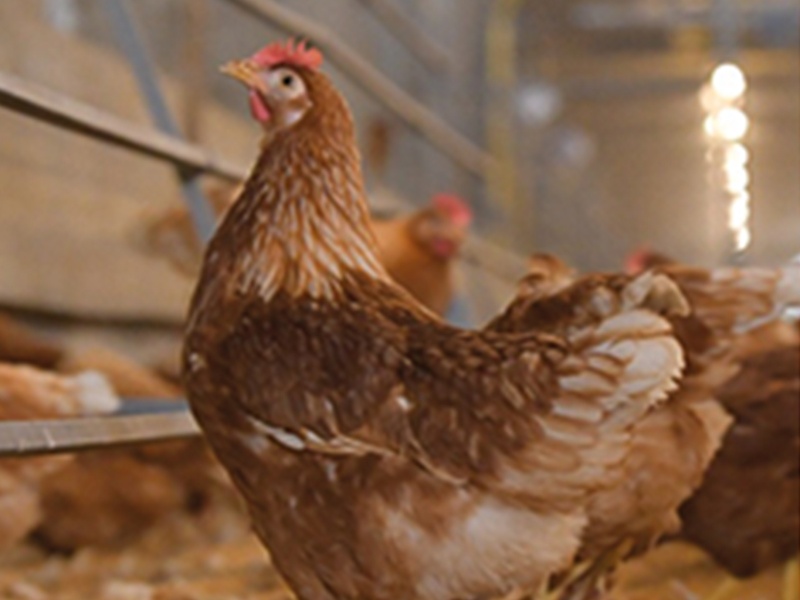 Swine
Sow Livability (%)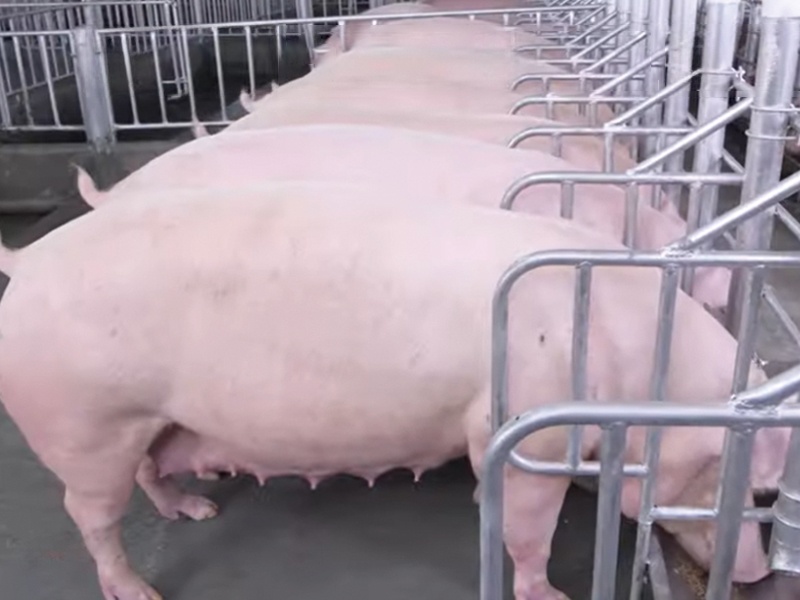 Shrimp
Black Scar Lesion (%)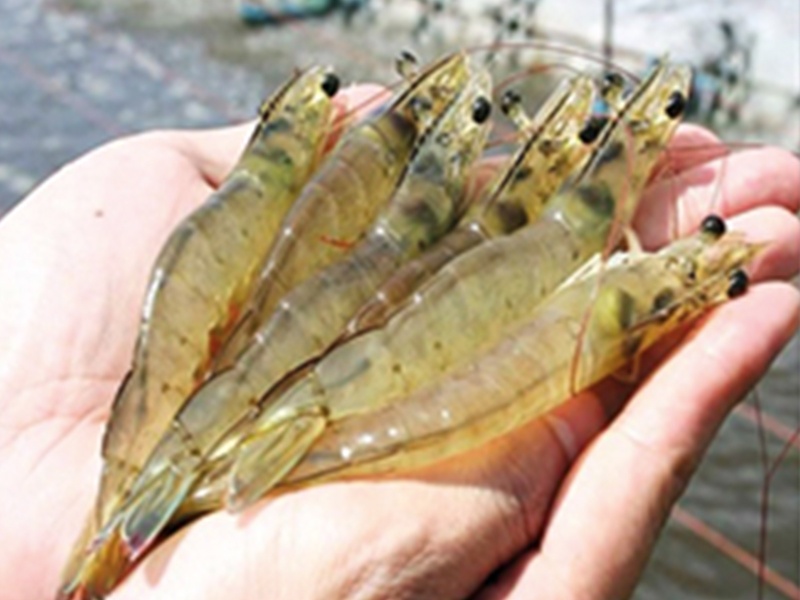 Aquaculture
Transport Livability (%)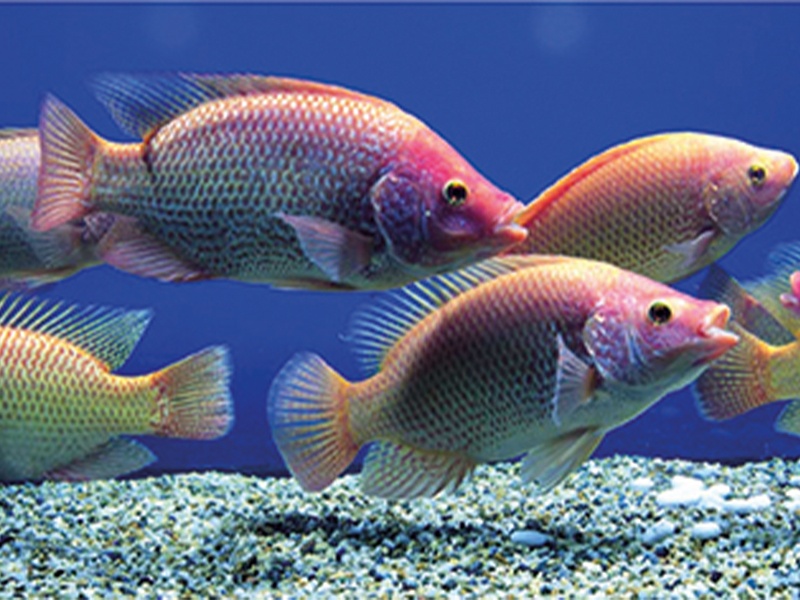 Welfare Outcome Measures of Companies in the Global Vlue Chain, 2022
Welfare Outcome Measures (WOMs)
Performance
2019
2020
2021
2022

Broiler chicken

Transport Livability, %
99.80
99.76
99.82

Meat Duck

Transport Livability, %
N/A
99.83
99.84
99.86
Target of Animal Covered under Animal Welfare Approach
% of products that respect animal welfare
Certification of Animals Products Adhering to Animal Welfare Standards
| Animal products | Certification or accreditation | The coverage of products certified |
| --- | --- | --- |
| Pig products | BBFAW, Livestock OK, GAP | 94.22% |
| Poultry products | BBFAW, Livestock OK, BRC, GAP | 99.00% |
| Aquatic products | ASC, BAP, BRC, GAP, GDST | 49.74% |
| Marine products | MSC, BRC, GAP, MarinTrust, GDST | 67.15% |
Remark: for more information on each animal group please visit the following website
https://www.cpall.co.th/en/sustain/environmental-dimension/sustainable-raw-material-sourcing
https://www.cpfworldwide.com
https://www.makro.co.th/en/animal-welfare
Animal Welfare Commitment
At Charoen Pokphand Group, we recognize the critical role animals play in our ecosystem and in providing us with food and other essential resources. As a global leader in the agribusiness industry, we understand our responsibility to uphold the highest standards of animal welfare throughout our supply chain.
Our commitment to animal welfare is deeply ingrained in our corporate values, and we continuously strive to improve the well-being of the animals under our care. The Group upholds the international practices of the Farm Animal Welfare Committee (FAWC), which takes into account the Five Freedoms of Animals in raising animals throughout their lifespan. Such is the foundation for strengthening animal health, which leads to zero use of growth acceleration hormones and antibiotics to treat illnesses. Furthermore, the Group has appointed an Animal Welfare Committee to systematically and efficiently drive policies and guidelines pertaining to animal welfare in accordance with international principles. Additionally, the Group has also centered our focus on research and development, in order to enhance animal welfare promotion across the supply chain. C.P. Group's commitment to animal welfare includes:
1. Respect for Animal Rights:
We believe in treating animals with respect, dignity, and compassion. We adhere to international animal welfare standards and advocate for the humane treatment of animals in all our operations.
2. Continuous Improvement:
We are dedicated to continually improving our animal welfare practices. This involves investing in research, technology, and training to ensure the highest standards of animal care are met.
3. Transparency and Accountability:
We are transparent about our animal welfare practices and are accountable for the well-being of the animals within our supply chain. We engage with stakeholders, customers, and partners to foster trust and open dialogue.
4. Ethical Sourcing:
We work closely with our suppliers to ensure that all animals are sourced responsibly and sustainably. We actively promote practices that prioritize the welfare of animals, while also considering environmental and social impacts.
Animal Welfare Practices
Our commitment to animal welfare is demonstrated through a range of practices and initiatives across our diverse operations:
1. Animal Health and Nutrition
We prioritize the health and nutrition of our animals to ensure they lead healthy and fulfilling lives. Our experts work closely with veterinarians and nutritionists to develop tailored diets and monitoring programs that meet the specific needs of each species under our care.
2. Comfortable Housing and Living Conditions
C.P. Group invests in state-of-the-art facilities that provide animals with comfortable living conditions. Our housing systems are designed to allow animals to express natural behaviors, providing them with ample space, proper ventilation, and access to clean water.
3. Animal Behavior and Enrichment
We understand that animals have natural instincts and behaviors that need to be nurtured. Enrichment programs are implemented to promote mental stimulation and improve the overall well-being of the animals.
4. Animal Handling and Transportation
We place significant emphasis on training our employees and suppliers in proper animal handling techniques to minimize stress during transportation and other activities.
5. Research and Innovation
C.P. Group invests in cutting-edge research and innovative technologies to continually enhance animal welfare practices. We collaborate with industry experts and organizations to explore new ways to improve animal care.
6. Auditing and Compliance
Regular audits and assessments are conducted to ensure that our animal welfare standards are met across all operations. Non-compliance is taken seriously, and corrective actions are swiftly implemented.
At C.P. Group, we firmly believe that responsible animal welfare practices are not just a moral obligation but a crucial aspect of building a sustainable and resilient future. Our commitment to animal welfare drives us to make a positive impact on the lives of animals, the environment, and the communities we serve.
Animal Farming according to Animal Welfare Principles
Animal Farming according to Animal Welfare Principles
C.P. Group is concerned with the importance of Animal Welfare international practices or "Five Freedoms". Five Freedoms have been implemented throughout integrated businesses of animal farming, meat processing, and the manufacturing of food products. The principles of Five Freedoms include location selection, farming management, feeding management, animal health management and disease prevention, sanitation at farm, animal movement from farm to slaughterhouse, recording, and staff training.
1. Animal Husbandry, Transportation and Slaughtering
The Company emphasizes raising all our animals on the basis of good animal welfare practices without constraining them in limited small housing in order to provide them with the freedom to fully express natural behaviors. We raise fattening pigs, chicken breeders, broilers, duck breeders, and ducks in all operating countries in a group housing system to provide enough space for them to express their natural behaviors.
Charoen Pokphand Foods Public Company Limited (CPF), For swine breeder farming, CPF has transitioned pregnant breeder sow farming towards a group housing system since 2000. CPF's target is to transition 100 percent of owned and contracted farms in every operating country to a group housing system by 2028. For layer farming, CPF is committed to transitioning from a conventional cage system to a cage-free system which CPF has already piloted on the Wang Somboon farm in Saraburi Province in 2019.
Furthermore, to comply with animal welfare principles, the Company has a clear policy on limited transportation time for all live animal transportation. 100 percent of live animal transportation must be completed within eight hours, and the vehicles must be installed with a proper temperature control and ventilation system so that animals are comfortable throughout the journey. To achieve this, we specified that farming areas must be located close to slaughterhouses. However, the Company has contingency plans when the terrain is unfavorable, leading to transporting which takes longer than eight hours, we will apply a stress easing measure by requiring that the vehicles must stop every two hours to provide water for and check on animals. Moreover, unloading animal practices must be in line with animal welfare principles and must be done as gently as possible. The unloading area must be in proper ventilation and at an appropriate temperature so that animals are relaxed and calm.
100% of live animals

Farm Business

covers:

CPF's farm; and
Farms of the farmers in the contact farming project

in every country where CPF has business operations.

are transported to CPF's slaughterhouse within 8 hours.
As for the transportation of live fish, it will be transported by water by transport boats, which are specially designed for the bottom of the boat to be a large basin and have channel for river water to flow through. This is to be able to circulate and change water throughout the transport. Therefore, the fish do not feel stressed and live throughout the transportation to the factory.
Average time transport live animal (hours)*
2.38
3.33
2.30
3.85
2.88
10.0
* Average of live animal transportation time of all countries in which the Company operates.
In addition, the Company places importance on pre-slaughter stunning by rendering them insensible or unconscious with internationally accepted methods. We set our target that 100 percent of all farmed animals in all operating countries must pass all the pre-slaughter stunning processes to ensure that they are not tortured and that the process is painless.
100%
of all farmed animals entering our processing processes pass through the pre-slaughter stunning process before being slaughtered
Use electrical waterbath stuning

Use carbon dioxide or low voltage electric current

Use ice
2. Enhancing Environmental Enrichment
In addition to close care and attention, enhancing the physical environment to allow animals to express their natural behaviors is one of the methods to fulfill basic needs of animals. CPF has applied the principles of environmental enhancements for all animal culture across all lines of business in every country. This is to ensure that physical discomfort and depression in animals are avoided, and that animals can freely their expressions of natural behaviors. All animals are therefore properly raised and are able to express their natural behaviors. CPF has continuously promoted enhancement of the physical environment for livestock farming in the value chain, which can be seen from an increasing trend in performances over the past 3 years as follows:
Enhancement of physical Environment (%)
Sow
Nursery Pig
Wean-to-Finish Pig
2020
52.78
100*
38.82
18.59
30.17
60.03
2021
64.87
100*
100
40.01
37.53
71.44
2022
61.13
100*
100
44.02
97.31
71.09
*Chicken raised in cage-free housing
| | | | |
| --- | --- | --- | --- |
| Paddy husk bale for climbing | Perch for hanging | Water troughs for placing their heads (whit a regular water changing.) | Chewing object e.g. string and Napier grass |
| Pecking object | Flooring materials for scratching and peacking | | Collecting samples from saliva |
| | Places for laying eggs | | |
3. Audit
All CPF's farms and farms of the farmers in the contract farming project both in Thailand and overseas operations are audited at least once every three years and receive certification of Livestock Product Standards from the Department of Livestock Development. The Standards covers animal welfare management and is in line with Good Agricultural Practice (GAP) and Good Manufacturing Practice (GMP). The certification is valid for three years at a time. In addition, our broiler business is Thailand's first business which has been QS certified by SGS from Germany, as well as Global GAP by Control Union Certifications from the Netherlands, ALO from Switzerland, and Avian Influenza Free Compartment from the Department of Livestock Development.
With our adherence to our commitment, we are confident and can guarantee that all of our fresh and processed food products under our brands and customer specific brands as well as products that we supply to both domestic and international markets are of good quality, hygienic and safe for consumers.
Certified Advanced Animal Welfare

Broiler chicken

Thailand: Farm First Poultry Welfare Standard by Lloyd's Register UK, Global GAP by Control Union International, QS Standard, Compartmentalization System, Raised without Antibiotics (RWA) by NSF, KFC International Standard.

Meat Duck

Thailand: Genesis GAP (Good Agricultural Practices), Compartmentalization System

Layer chicken

Thailand: Cage-free Eggs Standard

RoC (Taiwan): TSAS Animal Welfare Standard

Swine

Thailand: Raised Without Antibitics (RWA) by NSF, ASF Free Farm, GAP

Vietnam: Global GAP

Shrimp

Thailand and Vietnam: BAP (Best Aquaculture Practices),
ASC (Aquaculture Stewardship Council), GAP

Fish

Vietnam: ASC (Aquaculture Stewardship Council)
Raising Swine According to the 3Ts (Testicle Castration,Teeth Clipping and Tail Docking) Principle
CPF has joined the program of the 3Ts-Alliance (Teeth,Tails and Testicles) operated by World Animal Protection since 2019, with a commitment to reducing the painful procedures performed on swine in the global swine industry. The aim is to reduce, avoid and eliminate physical alterations in the forms of castration of male swine, teeth clipping and tail docking. In 2022, the Company supported research on consumers' behaviors towards reducing pain in swine.
100% of operations in RoC (Taiwan) have stopped teeth clipping/grinding in piglets since 2019, with 76% of all piglets in Thailand operation no longer undergone the procedure.
Participation in Reducing Painful Procedure on Swine in the Global Swine Industry in 2022
3Ts
Campaign activity
Proportion (%)
No testicle castration
Thailand, RoC (Taiwan) and Cambodia
6.37
No teeth clipping / grinding
Thailand, RoC (Taiwan)
28.21
No tail docking
Thailand, RoC (Taiwan)
0.18
Promoting Animal Welfare in the Value Chain
CPF assessed animal welfare operations concerning its key products throughout the global value chain, to create consumers' confidence in animal protein derived from animals that are treated with care.
Furthermore, on a global scale, 36.90% of broiler chicken production capacity is raised in areas whose density is lower or equal to 30 kg/m2, 2.89% is from layer chicken in cage-free housing systems, and 16.20% is from female shrimps with no eyestalk ablation.
The company has invested in research and development and testing in small-farm trials to ensure that treatment methods of farm animals do not cause side effects or other detrimental effects on animal welfare. Plans have thus been set to implement on all farms without excessive impacts on the company's operations, whether in terms of costs or production capacity, according to the commitment to long-term targets for animal welfare. The foremost objective has been to deliver meat protein products that are high-quality, free of contamination, and completely traceable throughout the process from 'farm to fork'.
Assessing the Animal Welfare Performance Key Products across the Global Value Chain in 2022
Products From
Animal Welfare Promotion
Production Capacity

Broiler chicken

Enhancing physical environment (%)
59.87

Meat Duck

Enhancing physical environment (%)
100

Layer chicken

Raising in a cage-free housing system (million eggs)
60.26

Swine

From sows raised in group gestation pens (%)
31.27

Shrimp

From female shrimps without eyestalk ablatioin (tons)
17,584

Fish

From no fin clipping (%)
100
4. Support and Promotion
Training
The Company's veterinary and researcher team has disseminated knowledge and expertise on animal welfare to farm inspectors, animal husbandmen, related officers and farmers under our Contract Farming Project. The training provides understanding in physical characteristics, behaviors and needs of animals, to provide them with good practices on animals' health and bodies in line with animal welfare principles. As a result, relevant personnel can control, manage and prevent adverse events before causing serious damages. Specific knowledge in, for example, Poultry Welfare Officer (PWO) and ASF (African Swine Fever) prevention have also been provided in training session.
VDO Conferences for Animal Welfare Committees
The Company conducts VDO conferences for animal welfare committees from all operating countries twice a year in order to exchange information and knowledge on animal welfare.
Training Poultry Welfare Officer (PWO)
The Company has continuously trained PWOs aiming to have PWOs stationed in all operating countries. We started the training in overseas operations in 2017 and achieved the 100 percent training target in 2019. The most recent training was held on 12-13 November 2019 in Thailand by animal welfare experts from the AW Training, United Kingdom.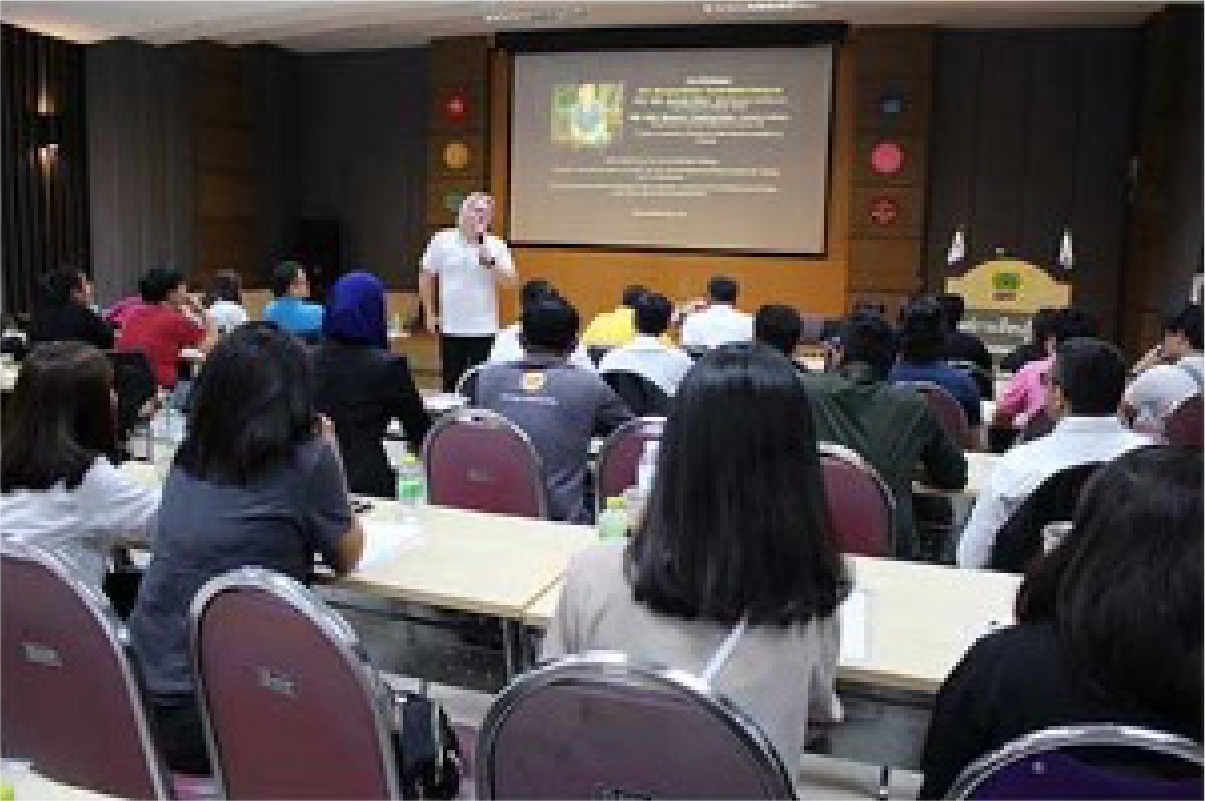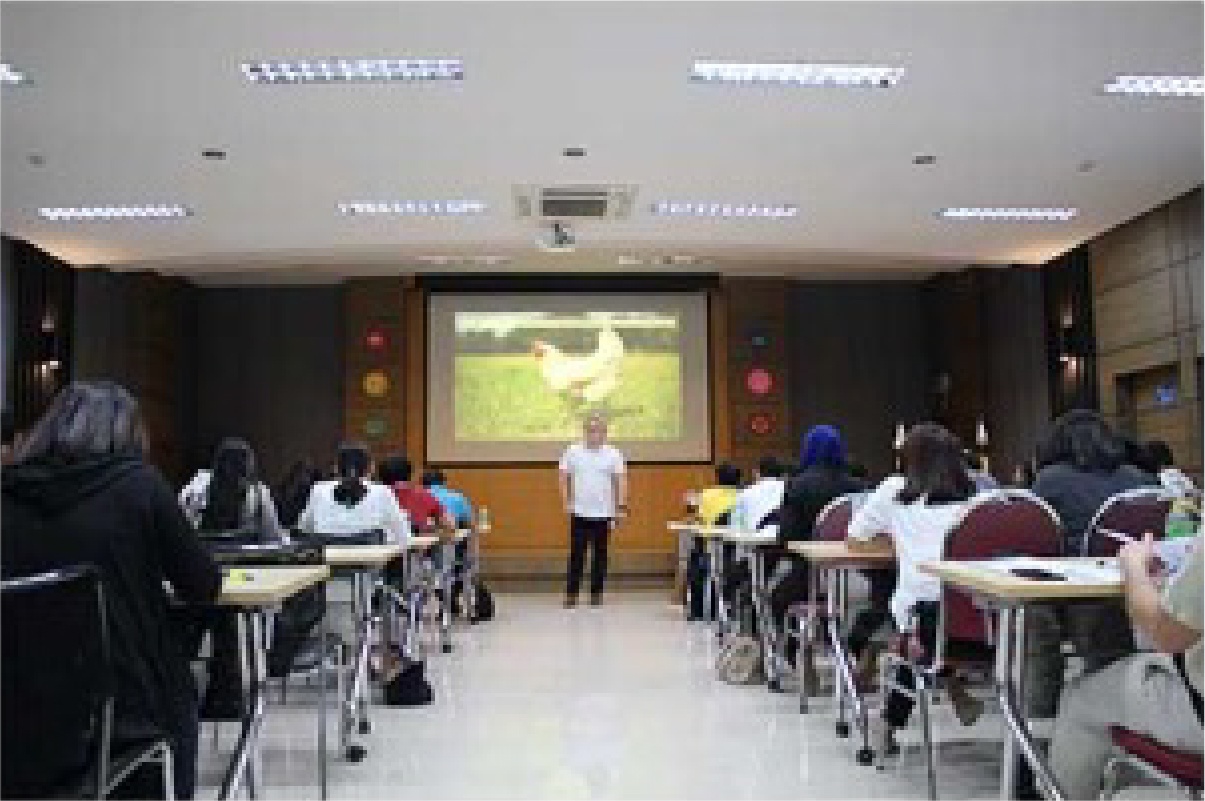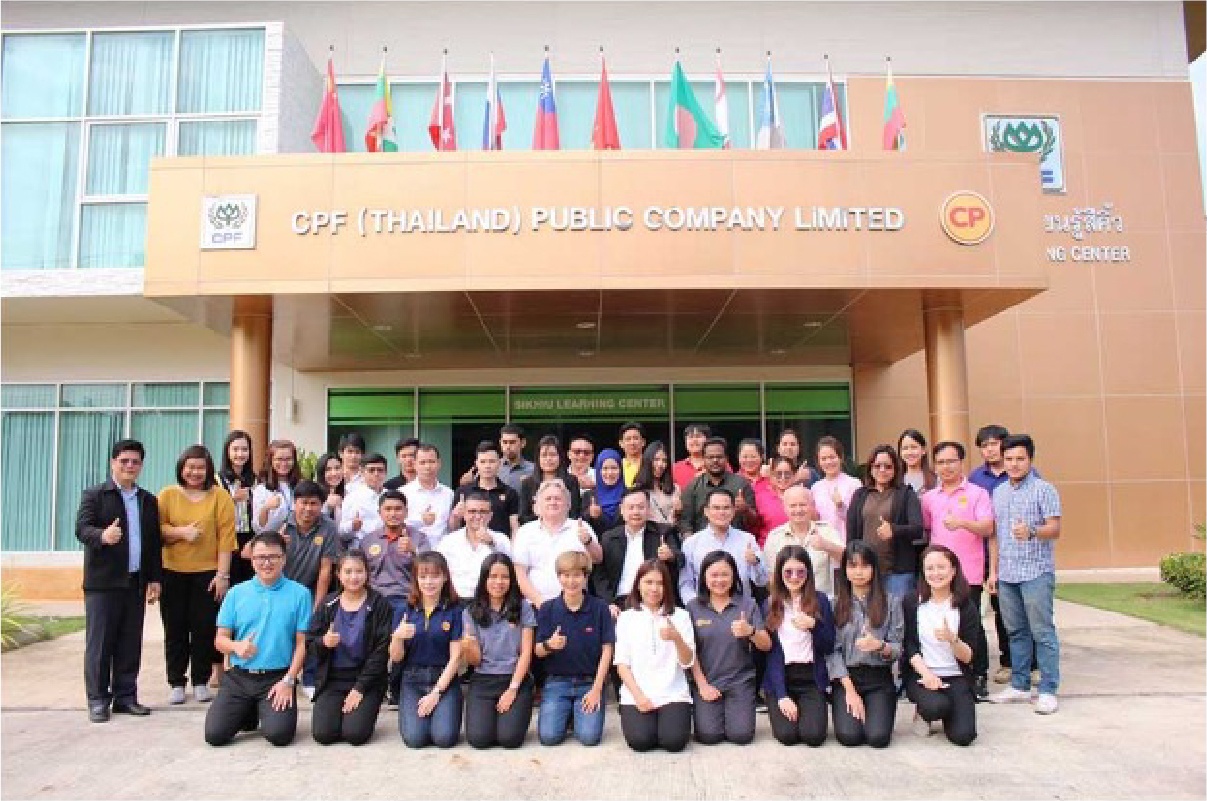 5. Animal Welfare Innovation
In 2022, CPF innovated to upgrade and foster animal welfare across the supply chain worldwide, with the cognition that one's health condition originated from what we eat. It is thus essential that animal welfare is at the crux of the business.
2 in 1 - Environmental Enrichment & Intelligent Smart Weighing
A prototype innovation of an environmental enrichment enables ducks to exhibit natural behavior by climbing the swing-like enrichment, which also serves as an intelligent smart weight weighting, being a 2 in 1. It was a collaboration with suppliers to modify the automatic weighting scale as a smart weighting scale to precisely forecast the weight of meat ducks soon to be delivered to factories in advance. The accuracy is over 98% compared to manual weighing, thus enabling advanced planning and production in real-time.
No disturbance to the ducks' growth, decrease the manpower required on the farm, and reduce cross-contamination between humans and animals, while also conducting daily animal health assessment.
Clean water is provided in its living space and constantly changed to ensure ducks get to exhibit their natural waterfowl behaviors, which is a good environment.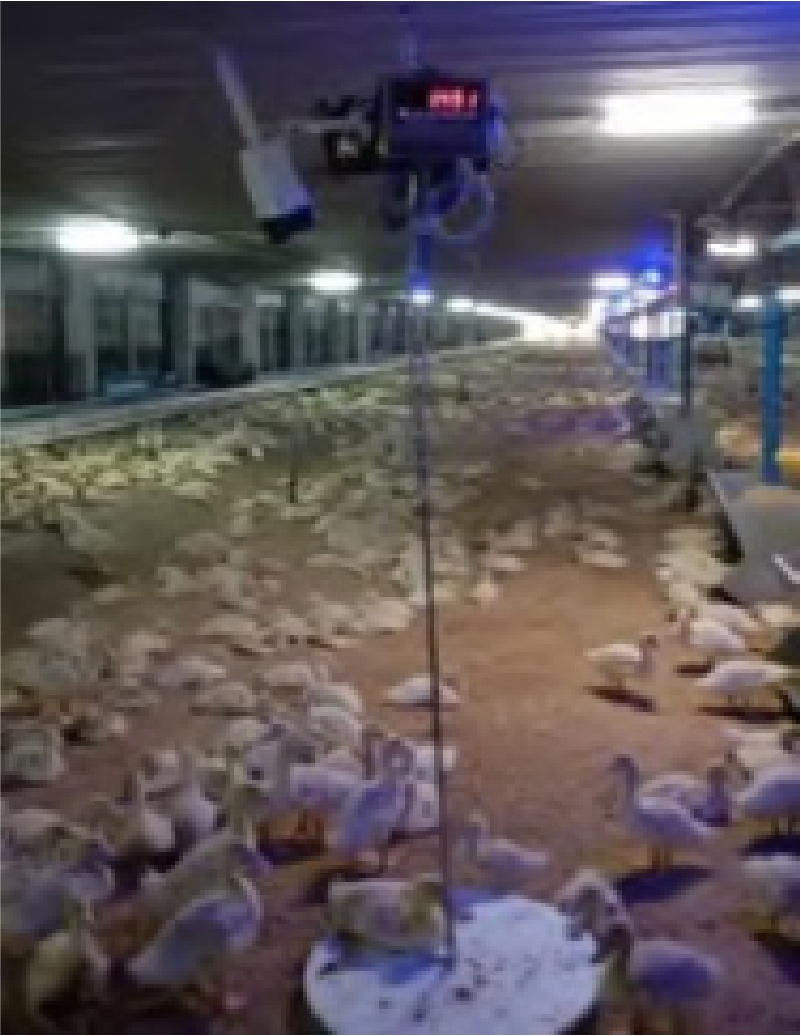 Needle-Free Injections Device
Injecting medication into swine is a health practice, which is part of an animal welfare principle. It may cause skin damage and pain for the swine. CPF developed an injection tool for the swine in collaboration with suppliers, resulting in a needle-free tool of appropriate quality, price point, ease of application, and maintenance. The swine receives treatment at a set dosage, without causing skin damage and with minimized pain to the swine.
In 2022, a total of 431,250 swine received a needle-free injection, thus minimizing pain.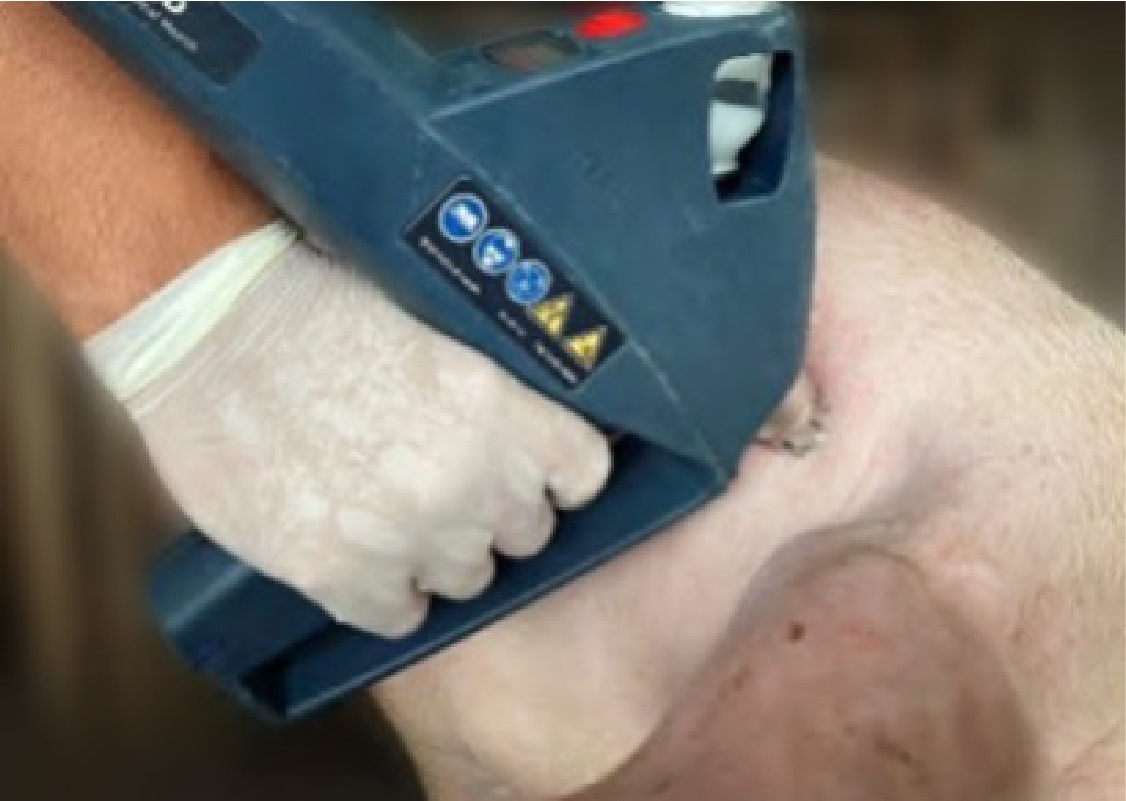 Snacks for piglets
Diarrhea in piglets could be found after birth, the use of antibiotics for treatment is therefore essential in accordance with animal welfare principles. The injection is the most effective form of treatment; however, it still causes pain in piglets. The swine business in Thailand operations therefore developed and tried using a form of medication that mixes powder medicine with feed instead of injections. It was often found that piglets did not eat the feed and thus did not receive full treatment doses. The medication was then further developed into the form of powder medicine mixed with feed, molded into small cubes, and mixed with milk to attract piglets. This is consistent with the sucking behavior of piglets at this age and the animal welfare principles.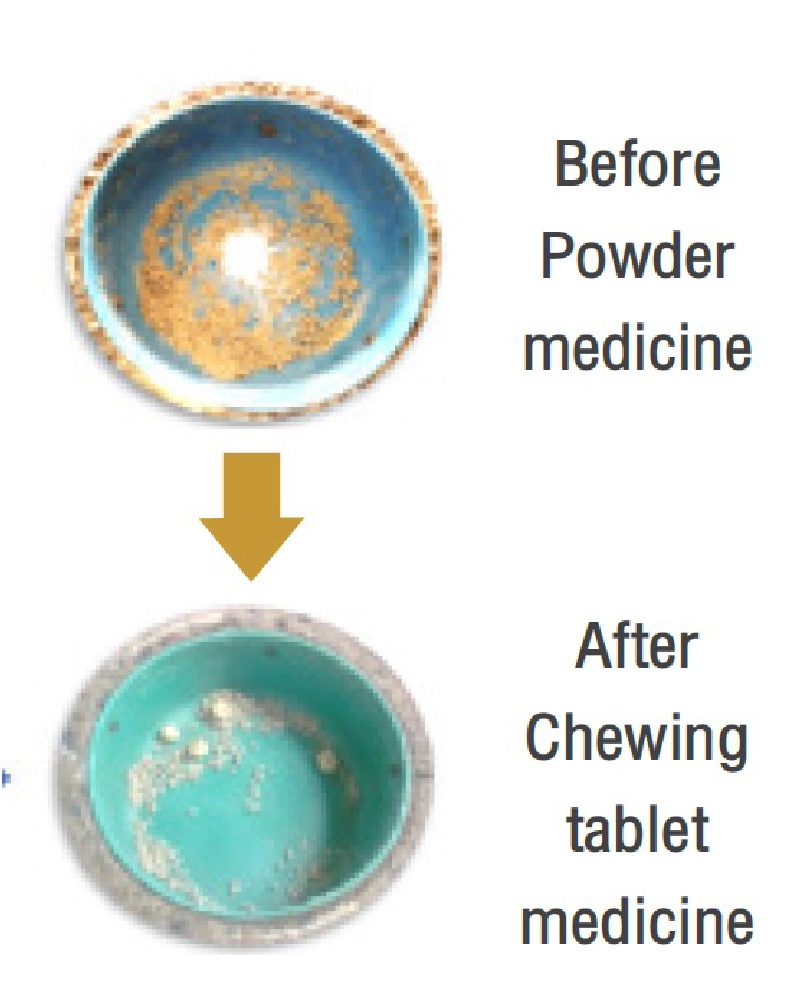 Responsible use of Antibiotics and Medicines
Responsible use of Antibiotics and Medicines
Responsible use of Antibiotics and Medicines Commitment
At Charoen Pokphand Group, we take the issue of antibiotic resistance and responsible use of medicines very seriously. We understand the crucial part we play in preserving the environment, animal welfare, and public health as a global leader in the agriculture sector. Our principles strongly reflect our dedication to the prudent use of antibiotics and other medications, and we make a constant effort to uphold the highest standards in this regard. Our commitments to the responsible use of antibiotics and medicines are as follows:
1. Preserving Antibiotic Effectiveness:
We recognize the threat of antibiotic resistance to both human and animal health. We are dedicated to preserving the effectiveness of antibiotics by using them judiciously and only when necessary. Our goal is to minimize the development of antibiotic-resistant bacteria in our operations.
2. Promoting Animal Health and Welfare:
We prioritize the health and welfare of the animals under our care. When antibiotics are required for the treatment of specific illnesses, we ensure they are used responsibly and in accordance with veterinary recommendations.
3. Following International Guidelines:
We adhere to internationally recognized guidelines and best practices on the use of antibiotics and medicines. This includes guidelines from organizations such as the World Health Organization (WHO) and the World Organization for Animal Health (OIE).
4. Collaborating with Experts:
We collaborate with experts, veterinarians, and research institutions to stay updated on the latest developments and recommendations related to antibiotic use. This helps us make informed decisions and implement effective measures.
5. Transparency and Reporting:
We are committed to transparency and regularly report on our antibiotic use and medicine practices. By being open about our efforts, we aim to foster trust with our stakeholders and the wider community.
Responsible Use of Antibiotics and Medicines Practices
Charoen Pokphand Group's commitment to the responsible use of antibiotics and medicines is demonstrated through a range of practices and initiatives across our diverse operations:
1. Antibiotic Stewardship Programs
We have implemented antibiotic stewardship programs that outline clear guidelines and protocols for the use of antibiotics in our animal production systems. These programs aim to ensure antibiotics are used only for therapeutic purposes and not as a substitute for good animal husbandry practices.
2. Veterinary Oversight
Our animal health and welfare programs are overseen by qualified veterinarians who play a critical role in determining when and how antibiotics should be used to treat animals.
3. Disease Prevention Strategies
We invest in disease prevention strategies and biosecurity measures to reduce the need for antibiotics. By focusing on preventing illnesses, we can minimize the use of antibiotics for treatment.
4. Research and Innovation
C.P. Group invests in research and innovation to find alternative solutions to antibiotics and improve the overall health and well-being of our animals.
5. Training and Education
We provide ongoing training and education to our employees and partners on responsible antibiotic use and best practices in animal health management.
6. Regular Monitoring and Auditing
We conduct regular monitoring and auditing of our antibiotic use practices to ensure compliance with our responsible use policies and identify areas for improvement.
The Group recognizes that improper use of antibiotics in animals has tremendous impacts on the animals, their caretakers, consumers, and the environment. It could specially create antimicrobial resistance and antibiotic residues in animal products, all of which have proven to be global challenges. We thus signed a commitment to support the United Nations' efforts to combat antimicrobial resistance at the One Health Summit on 21-22 September 2016 in Washington, DC, the United States of America as part of our effort to produce a safe animal protein food chain and to develop a strong health system under the "One Health1" approach with the following five priorities:
Develop global standards of responsible antibiotic use in livestock
Support global elimination of the use of antibiotics for growth promotion purposes
Identify new and better ways to care for animals, in order to enhance animal welfare and reduce the need for antibiotics
Support the increase of veterinary training and capacities to ensure proper use of antibiotics and other tools
Improve the monitoring and reporting of antimicrobial resistance in order to accurately identify issues and track progress against resistance
1One Health is the multidisciplinary and cross-sectoral approach to address health issues, integrating practices on human health, animal health, and the health of the environment.
Under this commitment, the Company announced our Global Vision for Antimicrobial Use Stewardship in Food Animals in 2017 which is to bring about holistic good health for humans, animals and the environment. We are determined to produce safe and quality foods that adhere to sustainability principles through the responsible and prudent use of antibiotics in both our own farms and those under the Contract Farming Scheme. Accordingly, the farming practices must be:
Free from human-only antibiotics,
Free from shared-class antibiotics which are important in human medicine with the purpose of growth promotion, and
Free from hormones with the purpose of growth promotion.
Meanwhile, antibiotics are only employed under close veterinary monitoring for therapeutic uses without compromising on animal welfare principles. Additionally, all medicines that are used by the Company must be permitted by the Food and Drug Administration of the Ministry of Public Health, and the Department of Livestock Development, Ministry of Agriculture and Cooperatives of Thailand.
The Company has clear policies and guidelines on antibiotics used for therapeutic purposes in the broiler and swine businesses. The antibiotics we use must not be included in the "Highest Priority Critically Important Antimicrobials (HPCIAs)" group which is categorized as human-only antibiotics or shared-class antibiotics, as specified by WHO in their 5th revision of the Critically Important Antimicrobials for Human Medicine. Furthermore, we have eliminated the use of Colistin in the broiler and swine businesses since 2015 and 2017, respectively.
The Company is also committed to reducing our use of antibiotics by partnering with the Department of Microbiology, Faculty of Medicine, Mahidol University and the Department of Microbiology, Faculty of Veterinary Science, Chulalongkorn University to study antimicrobial resistant strains within our swine farms since 2016. A total of three research projects were carried out, as follows:
A study on Antimicrobial Resistance Genes in swine farms that employ different forms of antibiotics uses
A study on the Mobilized Colistin Resistance (MCR-1) gene in swine farms
A study on antibiotic resistance based on all types of probiotic bacteria used in swine farms
We also encourage the testing of local herbs as remedies for swine illnesses. Examples include the use of the White Siris leaf, which is highlighted in the traditional knowledge of local communities as a treatment for diarrhea in piglets, and the use of probiotics (or good bacteria) to treat diarrhea in swine.
As a result of our commitment to reduce, avoid and eliminate the use of antibiotics, in 2018, our integrated broiler business in Minburi received the international certification for chicken "Raised without Antibiotics" (RWA) from the NSF in the United States of America, throughout the entire of production processes, from the broiler hatchery, the broiler farm, the slaughterhouse to the processing plant.
In our layer business, we apply probiotics and natural extracts to treat injured or sick layers, with absolutely no use of any antibiotics in our layer farms as well as in those under our Contract Farming Scheme.
For the shrimp larvae hatchery and nursery business, there is currently no need for the application of eyestalk ablation on female shrimps to induce reproduction as we have applied biotechnological innovation to allow for more effective spawning – a much better alternative to eyestalk ablation.
Finally, for the shrimp farming business, we use probiotics for the health benefits of shrimps and focus on water quality improvement, thus eliminating the need for antibiotics.
Responsible Use of Growth Hormones
Responsible Use of Growth Hormones
Responsible Use of Growth Hormones Commitment
The Charoen Pokphand Group is committed to creating high-quality, secure food products while putting an emphasis on the well-being and health of the animals in our care. We understand the significance of ethical procedures in animal production, including the use of growth hormones, as a global leader in the agricultural sector. Our dedication to the ethical use of growth hormones is firmly established in our company principles and motivated by our goal of supplying the world with nutritious, sustainably produced food. The commitments are as follows:
1. Safety and Consumer Confidence:
We prioritize consumer safety and confidence in our products. Our commitment to the responsible use of growth hormones ensures that the food we produce meets the highest safety and quality standards.
2. Animal Health and Welfare:
We believe in promoting the health and welfare of the animals within our supply chain. Our use of growth hormones is based on scientific research and veterinary recommendations to ensure it does not compromise the well-being of the animals.
3. Compliance with Regulations:
We strictly adhere to all relevant laws and regulations regarding the use of growth hormones in the countries where we operate. Our practices are consistent with international guidelines and best practices.
4. Transparency and Communication:
We are transparent about our use of growth hormones and actively communicate our practices with stakeholders, customers, and the public. We engage in open dialogue to address any concerns and provide accurate information.
Responsible Use of Growth Hormones Practices
Our commitment to the responsible use of growth hormones is demonstrated through a range of practices and initiatives across our diverse operations:
1. Veterinary Oversight
The use of growth hormones in our animal farming is overseen by qualified veterinarians who closely monitor and assess the health and growth of the animals. Veterinarians play a critical role in ensuring the responsible and appropriate use of growth hormones.
2. Scientific Research and Safety
Our use of growth hormones is based on scientific research and safety evaluations. Before adopting any growth-promoting substances, we conduct thorough assessments to ensure they meet safety standards and do not pose any risk to human health or animal welfare.
3. Compliance and Auditing
We maintain strict compliance with all applicable regulations related to the use of growth hormones. Regular auditing is conducted to ensure that our practices align with industry standards and meet the requirements set forth by regulatory bodies.
4. Alternative Solutions
We invest in research and innovation to explore alternative solutions for promoting animal growth and improving production efficiency, reducing the reliance on growth hormones when possible.
5. Educating Farmers and Employees
We provide education and training to our farmers and employees on the responsible use of growth hormones, emphasizing the importance of following guidelines and protocols.
6. Monitoring Residue Levels
We conduct regular testing and monitoring to ensure that growth hormones do not leave residues in animal products beyond acceptable limits.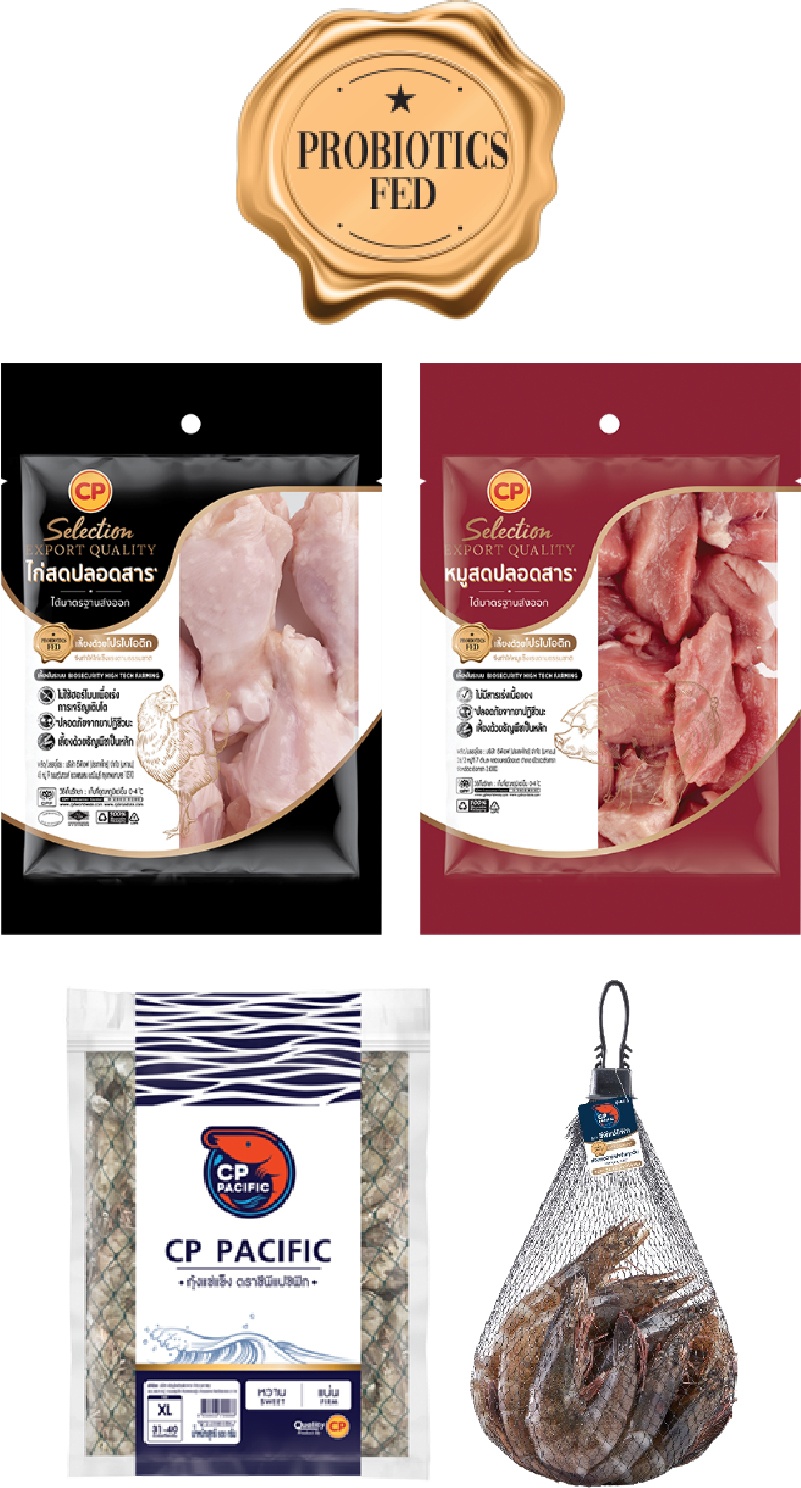 Fresh, clean, chemical-free products and 100 percent safe with innovative probiotics: CP swine, chicken, and shrimp are fed with probiotics (good microorganisms) which help create balance and boost the immune system in the intestines which accounts for 70 percent of the total immunity in the body, resulting in disease risk reduction and thus reduced use of antibiotics for treatment. As a result, there is no residue in animals. As meats are from animals raised without growth hormones or red meat accelerator, consumers can be 100 percent confident because "good health starts on your plate".
CP fresh chicken, 100 percent chemical-free, safe, and fed with 9 species of probiotics.
CP fresh pork, 100 percent chemical-free, safe, and fed with 8 species of probiotics.
CP Pacific shrimp, fresh, sweet, and dense flesh, only blanching is enough to offer unveil its full flavor.
Premium Products with Innovative Super Food: Swine and chickens are raised with super food in closed farms in accordance with animal welfare principles, to make them healthy and reduce the risk of diseases. All swine and chickens are certified NSF antibiotic-free throughout raising periods. Benja Chicken is fed with brown rice, making chicken fleshes aromatic, soft, juicy, and safe, with zero percent of hormones and no genetic modification (GMO). Cheeva Pork is produced from swine that is fed with feed containing flax seed, deep sea fish oil, and natural seaweed that are rich in omega 3 and trans-fat-free.
Innovative Animal Husbandry
Innovative Animal Husbandry
Innovative Animal Husbandry Management
Charoen Pokphand Group takes great satisfaction in its innovative and environmentally friendly approach to managing animal husbandry. We understand the significance of responsible animal care and its effects on animal welfare, product quality, and environmental stewardship as a global leader in the agricultural sector. Our management strategy for animal husbandry combines cutting-edge technology, academic study, and humane practices to assure the welfare of the animals in our care and provide consumers across the world with safe and nutrient-rich food. C.P. Group's animal husbandry management approach centers around:
1. Animal-Centric Care:
We prioritize the needs and welfare of the animals in all aspects of our husbandry management. Our practices are designed to provide a conducive and stress-free environment that allows animals to express natural behaviors and live healthy lives.
2. Continuous Improvement:
We are dedicated to continuous improvement in our husbandry management practices. Through ongoing research and innovation, we seek to enhance animal health, productivity, and the sustainability of our operations.
3. Data-Driven Decision Making:
Our management approach is backed by data and research findings. We use advanced analytics and monitoring systems to make informed decisions that optimize animal care and resource utilization.
4. Sustainability and Environmental Stewardship:
We acknowledge our responsibility to protect the environment and minimize our ecological footprint. Our husbandry management approach integrates sustainable practices that contribute to a healthier planet.
5. Collaboration and Partnerships:
We actively collaborate with industry experts, research institutions, and local communities to foster knowledge sharing and drive positive change in animal husbandry practices.
6. Ethical Sourcing:
We work closely with our suppliers to ensure responsible sourcing of animals and feed ingredients. Ethical considerations are integral to our husbandry management approach.
Innovative Animal Husbandry Initiatives
Our commitment to the responsible use of growth hormones is demonstrated through a range of practices and initiatives across our diverse operations:
"3C platform" for sustainable growth of the Thai broiler Industry
Charoen Pokphand Foods Public Company Limited (CPF) suggest that the "3C PLATFORM" is the key to success for Thailand's broiler industry. The principle will enable Thai farmers to adopt more efficient and more sustainable business model as well as assuring consumers around the world on safety, hygiene and traceability throughout the supply chain.
The 3C Platform consists of Consolidation, Contribution and Collaboration will assure the safety, hygiene, and traceability of Thailand's broilers to consumers around the world.
1C: Consolidation: The industry should consolidate and further develop its strengths in order to improve its competitiveness. He explained that Thai broiler supply chain has numbers of strong points such as advanced disease prevention system. CPF cooperates with the Department of Livestock Development to set up a poultry compartment system according to the standards of the International Organization for Animal Health (OIE) to proactively prevent the outbreak. Moreover, Thai chicken are raised in closed system houses following the high animal welfare principles. This allows the chickens to stay healthy thus reduce the chance of antibiotic use and, eventually, supporting One Health principle.
2C: Contribution: The industry should focus on advanced technology development to increase efficiency, reduce costs and be environmentally-friendly. Moreover, the principles of BCG Model should be integrated into all aspects of business, covering feed, farm and food. CPF is currently working on multiple research and development projects such as alternative feed ingredient, Precision Nutrition, and Autogenous vaccine for Thai livestock to improve competitiveness of the industry and reduce dependence on imports.
3C: Collaboration: Partnership and contribution from all related sectors are crucial for strengthening broiler industry competitiveness and to achieve the goal of development of product champion for the country.
Aside from this principle, CPF focuses on research and development to enhance animal welfare standards throughout the supply chain. To date, 100% of the company's farm animals are raised according to five freedom principles under responsible and prudent antibiotics. The company has adopted Smart Farm to increase production efficiency and promote animal welfare in broiler farms. AI and automation enable CPF to control an environment and ensure good well-being of the animals within the farm, for example, the Smart Eyes system can track the food and water intake of animals in real-time, reducing the risk of disease human contact.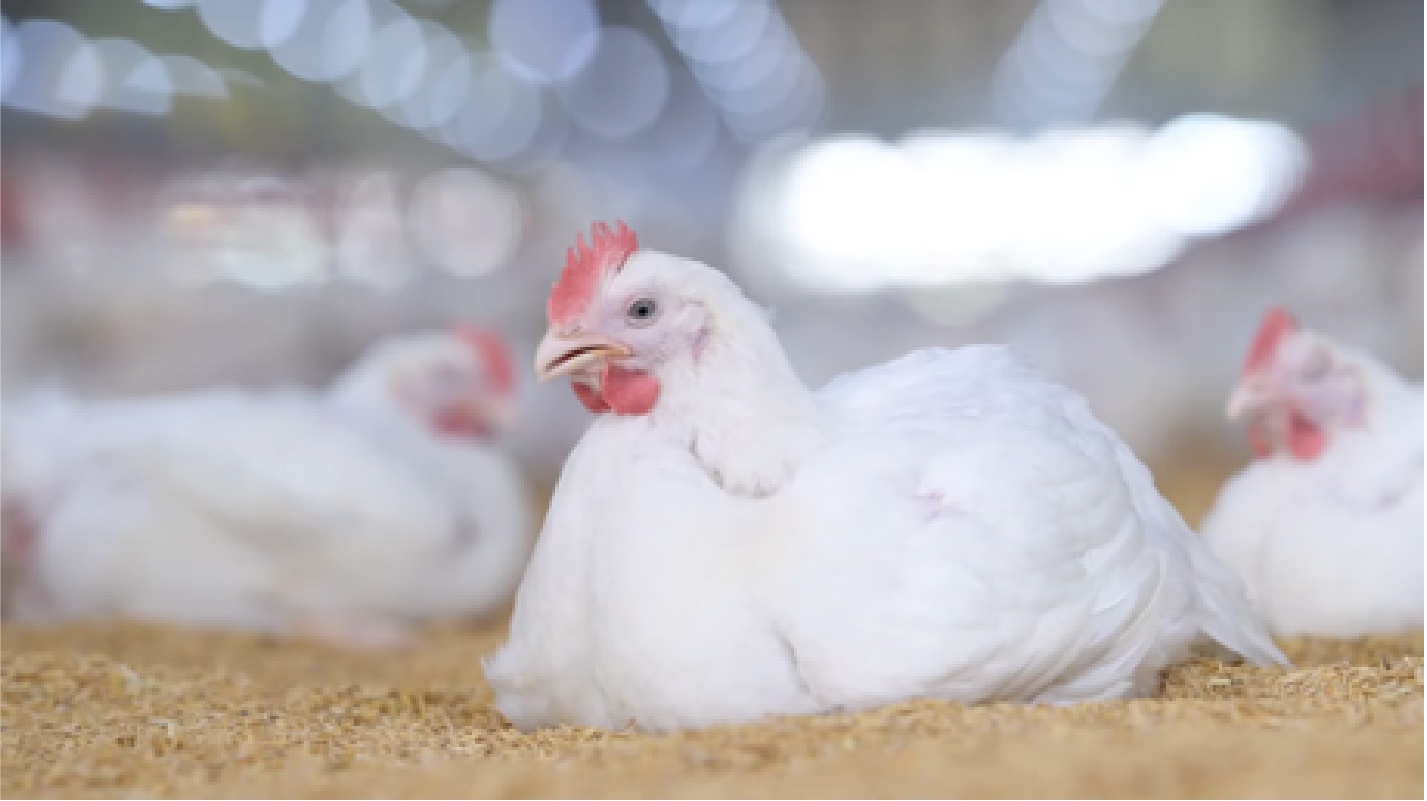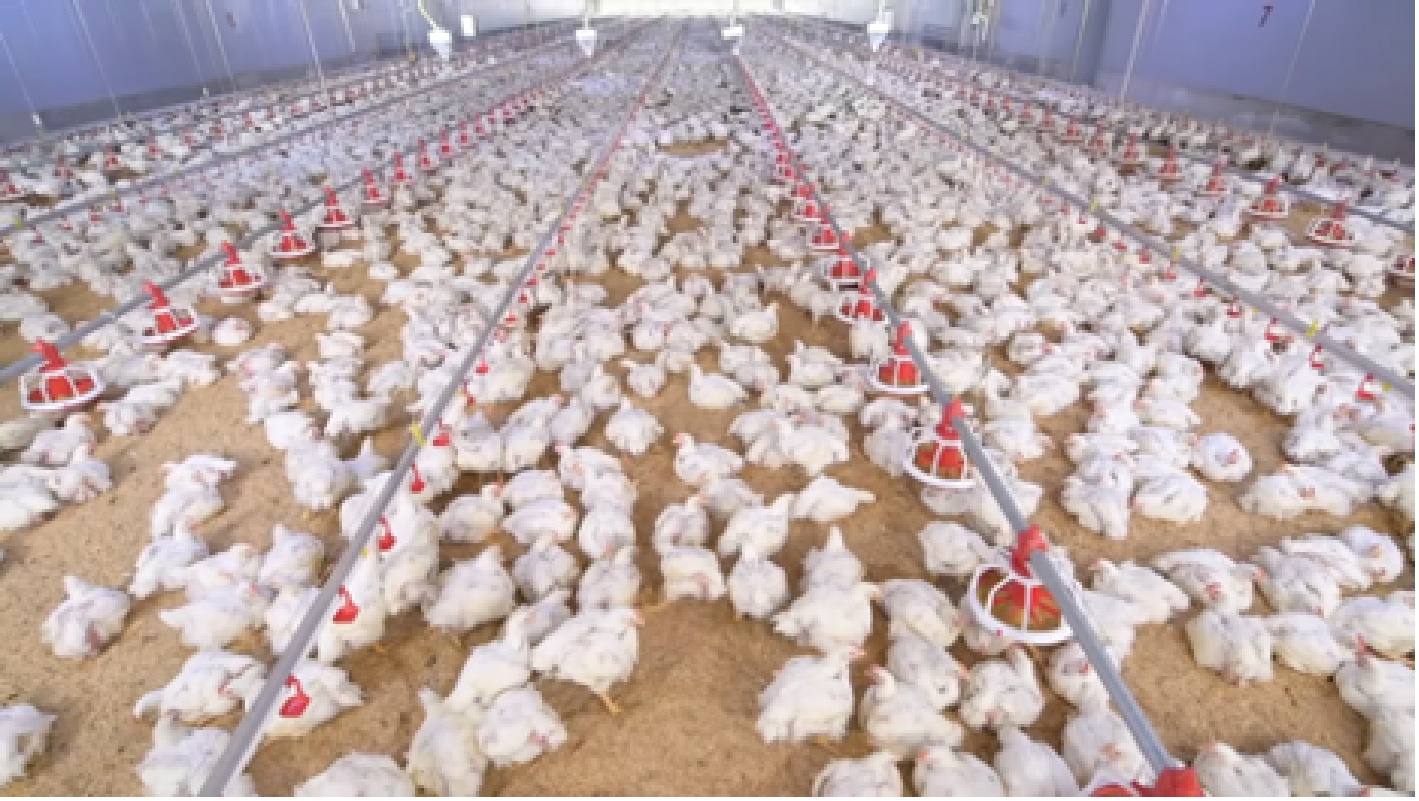 Transparent and Complete Communication of Product Information
Increasing consumer awareness and understanding is critical to reducing illnesses and harmful behaviors while also establishing an atmosphere that fosters healthy habits. As a result, Charoen Pokphand Group has taken a proactive approach to convey and presenting information about food and other items in order to provide correct, accurate, and up-to-date consumption knowledge, such as product labels, printed media, web media, and direct calls, among other things. Main ingredients, nutritional information, recommended serving amount, storage instructions, usage instructions, consumption information for children and pregnant women, and packaging disposal to reduce environmental pollution are among the key information that the Group has displayed or conveyed to consumers. Aside from internal initiatives, the Group has worked with suppliers to coordinate and harmonize the direction of our operations for everyone's safety, hygiene, and well-being.
Nutritional Labelling on Products
% of products display nutrition label information in compliance with international standards.
% of products with easy-to-understand and noticeable front-of-package labelling according to regulations and voluntary schemes.
Product Labelling
The Company emphasizes accurate, clear, and sufficient information about its products and services to support consumer buying decisions.
Nutritional Information
Indicates key ingredients, usage instructions, storage guidelines, and nutrition information as required by the law.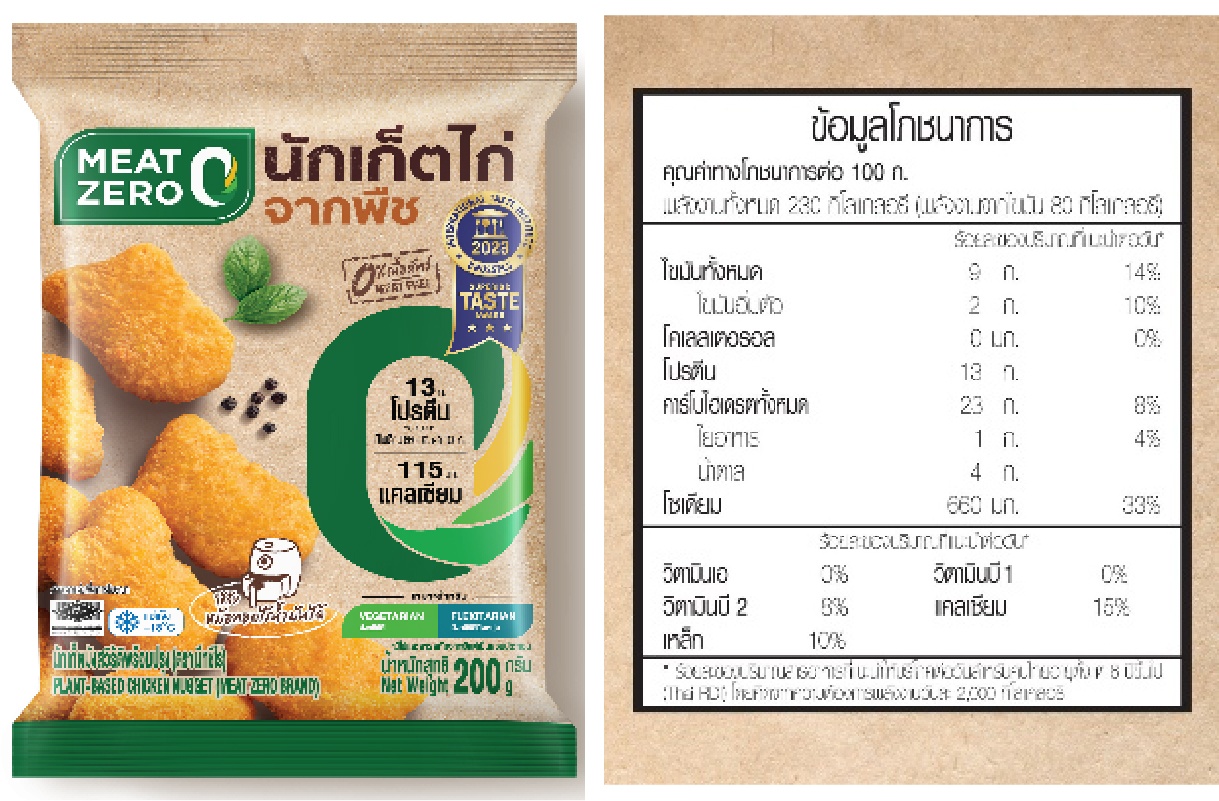 Guideline Daily Amounts
Nutritional labeling displays information on calories and nutrition claims according to relevant Notifications from the Ministry of Public Health. Suppliers are also encouraged to enhance their product labeling to include both mandatory and voluntary nutrition information, such as energy, fat, sugar, and sodium in accordance with the Guideline Daily Amount (GDA) to better inform customers.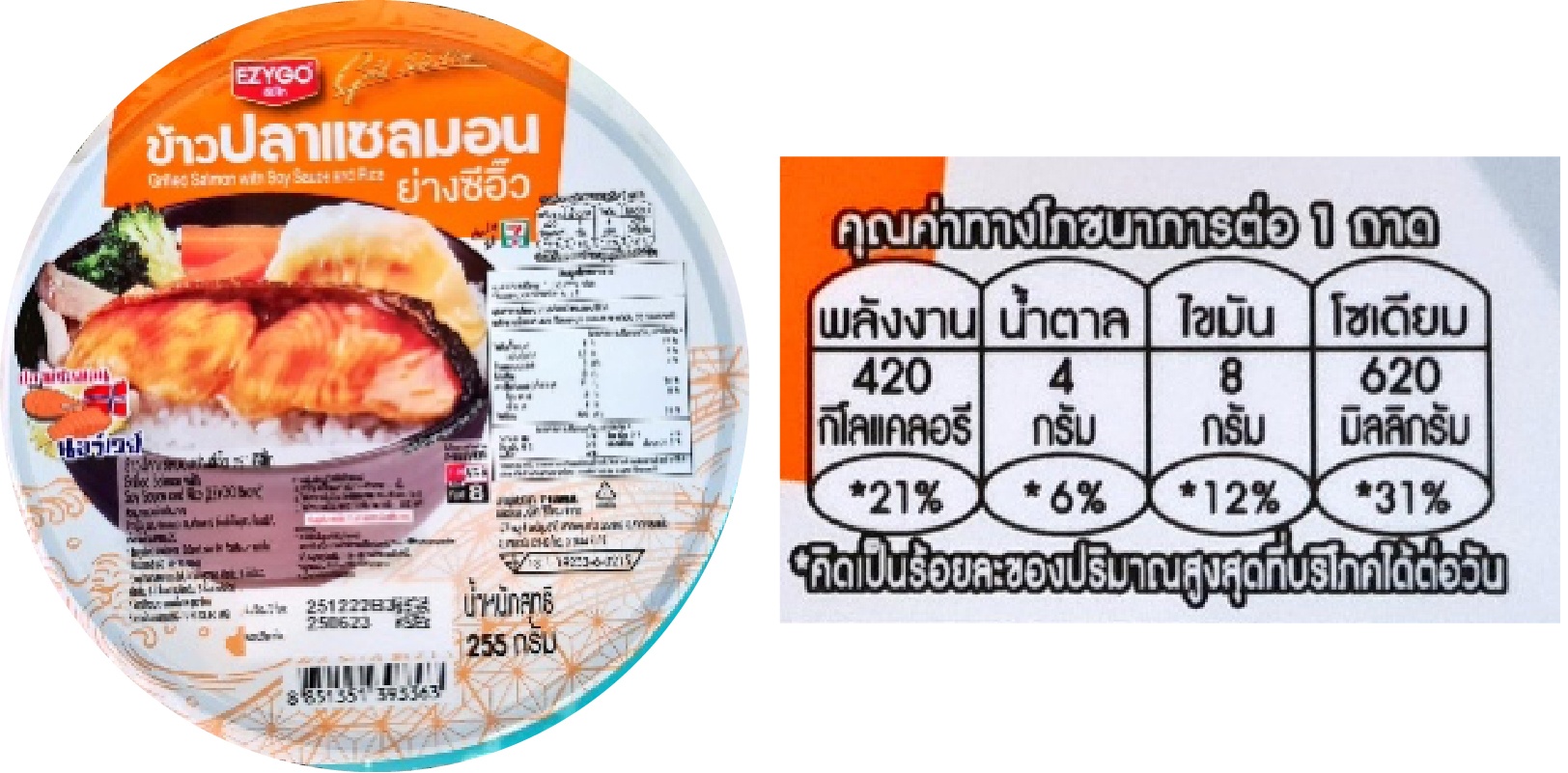 Healthier Choice Symbol
Food products that are certified by or passed the criteria of the "Thai Healthier Logo" certified by the Institute of Nutrition, Mahidol University.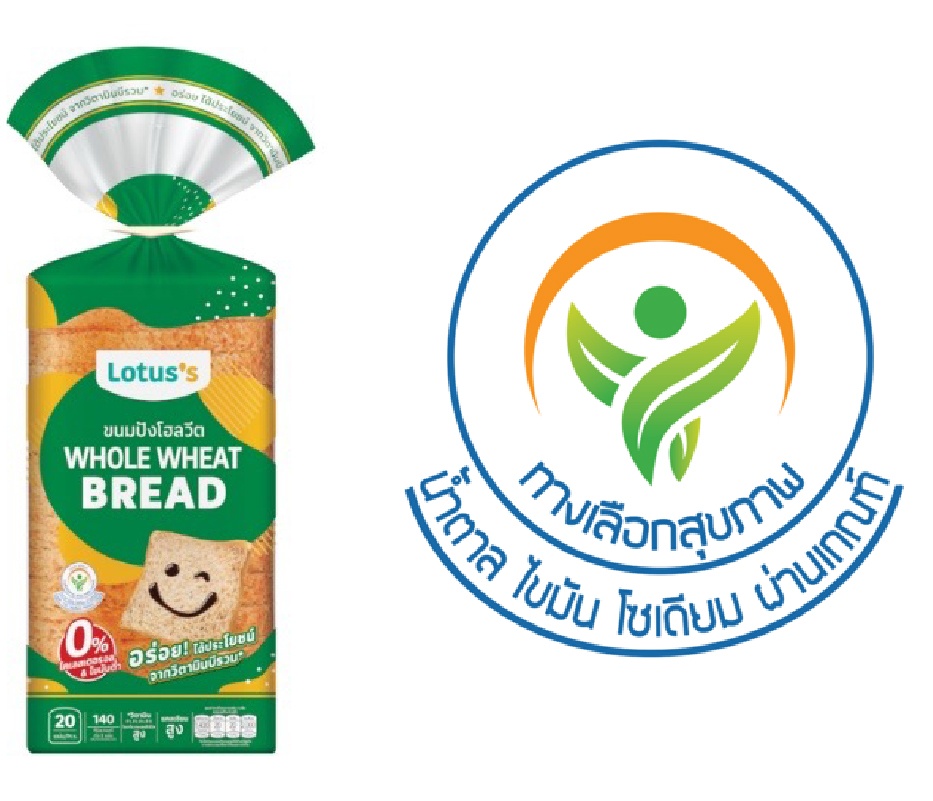 Specific Information
Indicates additional ingredients or nutrition information, such as Allergen Statement, and Halal logo.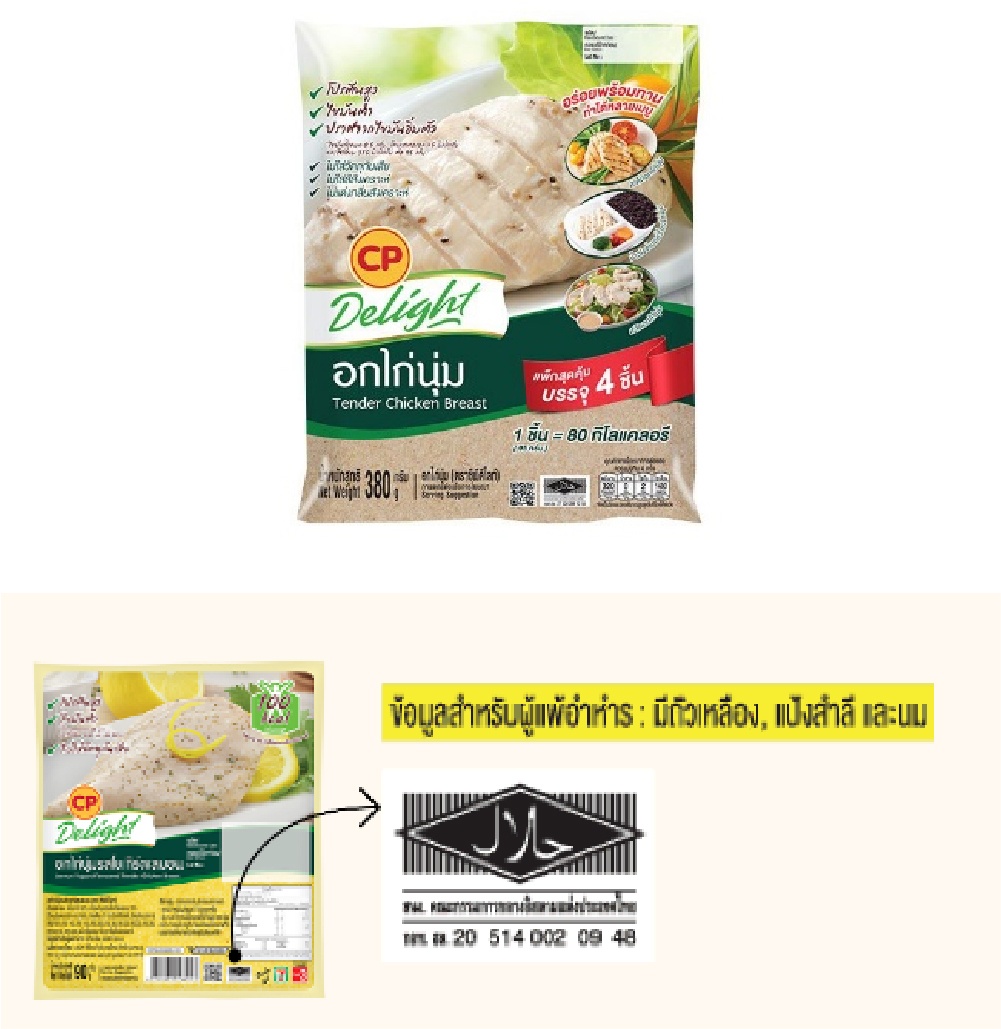 Additional Information
Products provide information on how to use, store, and handle packaging after use.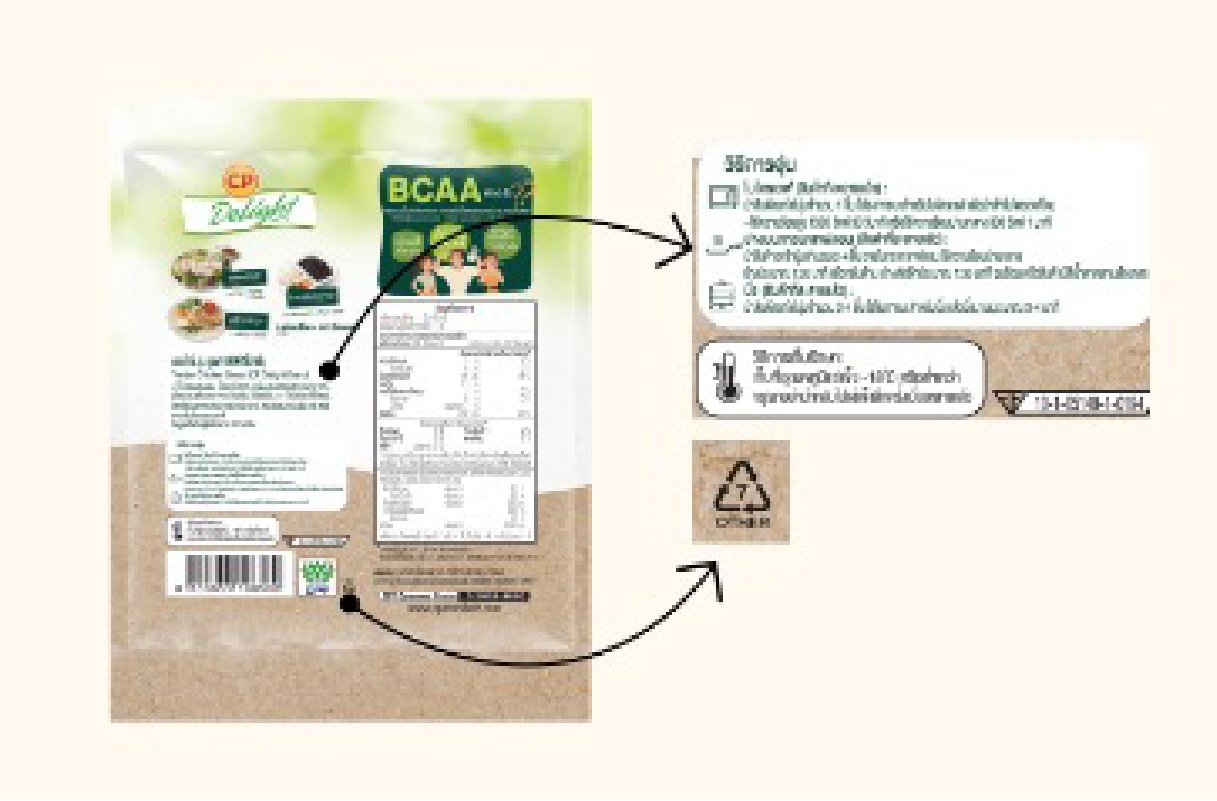 In addition, 38% of the marketing budget is allocated to promoting healthy food products and supporting initiatives that encourage sustainable and responsible consumption, through efforts in marketing, communication, and engagement with various stakeholder groups. An example is the "CP Selection Probiotic Fed" CP enhances food safety to the next level of animal feed innovation with probiotics supplemented. Swine and chicken have no sickness and no antibiotics.
Programs Promoting Employee Access to Safe Food and Well-being
C.P. Vietnam grow organic vegetables on swine farm to provide employees safe foods
C.P. Vietnam's Swine Business has initiated the "growing organic vegetables in swine farm area project", a model of planting vegetables in a closed greenhouse. This program, located in Binh Duong in the Southeast region of Vietnam, was launched in July 2016 to utilize the Long Tan 2 farm's empty land to grow organic vegetables to sell to farm staff at a cheaper price compared to the market. This initiative aims to encourage employees to have better health and to lower their cost of living by delivering safe foods from farm to table for employees. Currently, this farm has allocated 1,500 sq.m. of land to plant vegetables that enable the production of around 300 kilograms of vegetables per week.
Number of vegetables produced and delivered to employees 24,700 kilograms. 7,872 employees and farm workers have access to safe vegetable sources.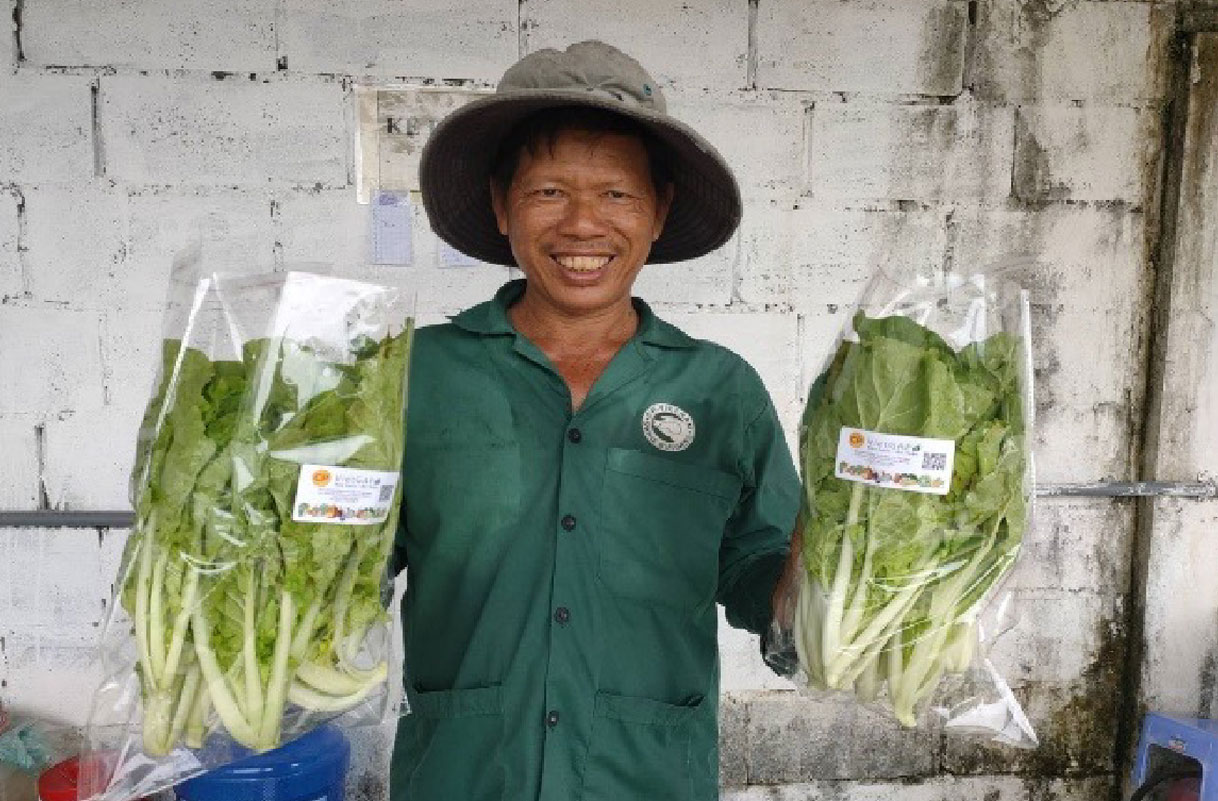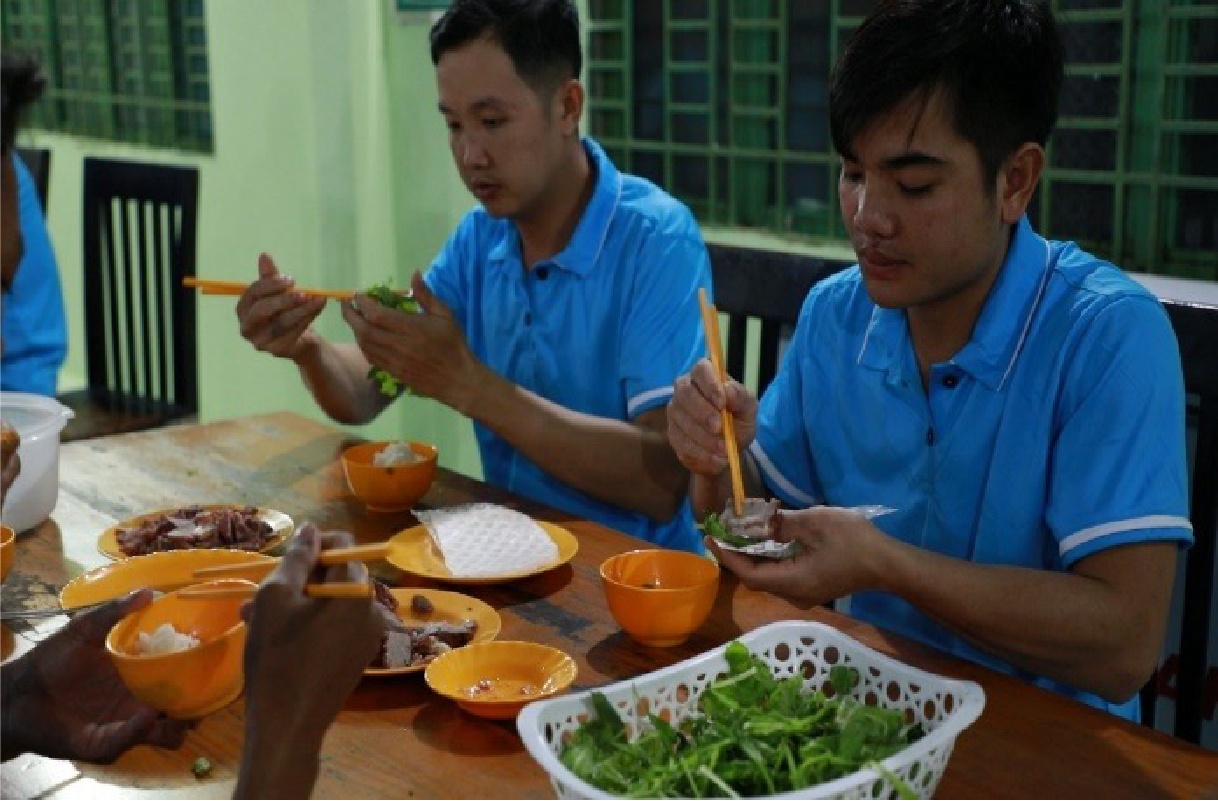 Breastfeeding support in the workplace program
The Company's priority is caring for our pregnant employees. The company allocates appropriate tasks and suitable workloads for this group. Moreover, they are encouraged to breastfeed as it is the foundation of good health for children, preventing illnesses and promoting their intellectual development.
Charoen Pokphand Foods Public Company Limited (CPF), CP ALL Public Company Limited, and True Corporation Public Company Limited, launched the "Breastfeeding Room" by providing a hygienic space with a beautiful setting in establishments to increase comfort for new mothers and facilitating breastmilk storage. The Company also offers knowledge about breastfeeding and postpartum tips from experts.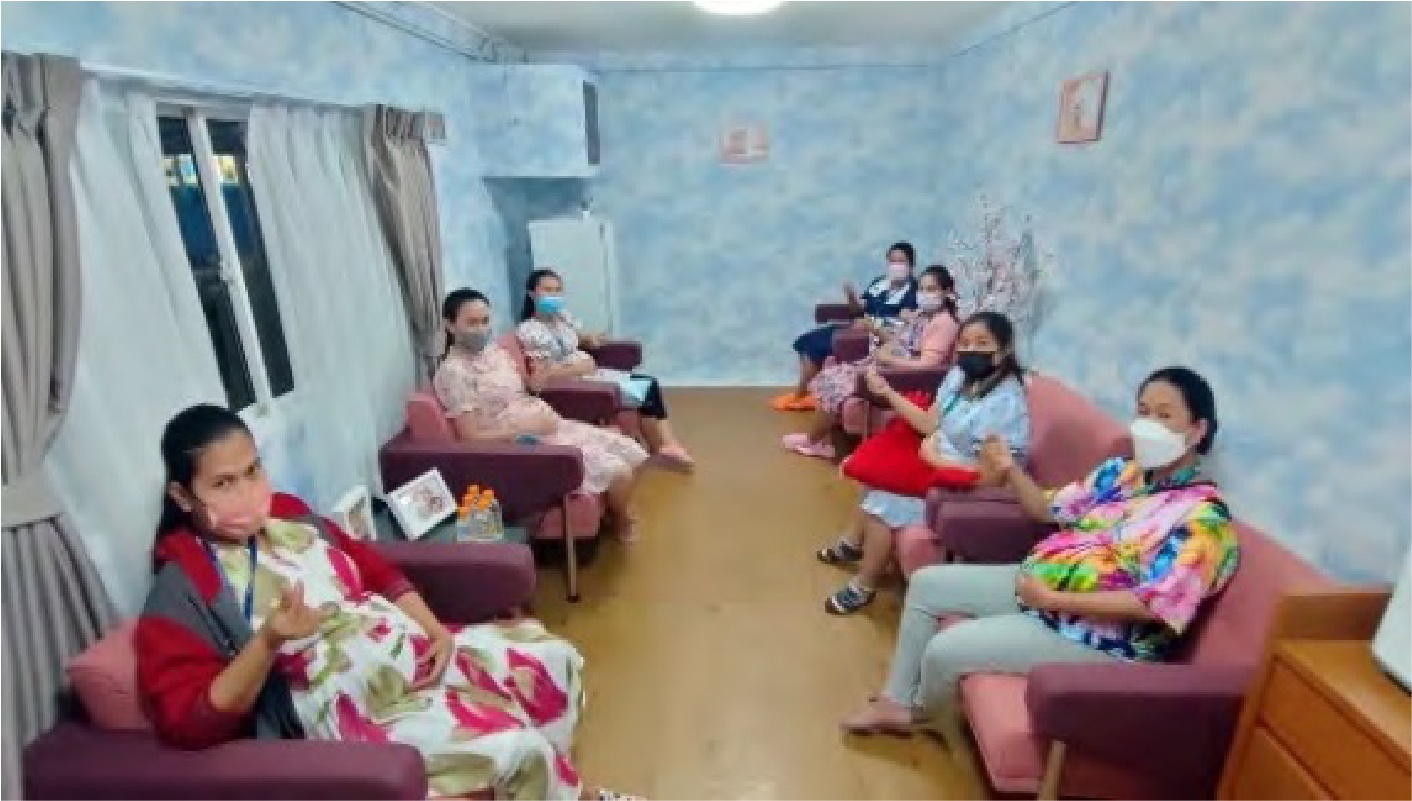 Health for ALL Project
The Company is cognizant of employees' public health rights supports and promotes their good health, and encourages them to exercise. Health activities reduce various disease risks, such as obesity and diabetes, among others. At present, 3,425 employees participated in the project.
CPRAM has conducted its "Health Maintenance" project for more than 3 years with employees. It also arranges health checkups that assess the following 5 dimensions: blood sugar levels, activity caloric burn, weight loss, fat loss, and walking & and running distance. At present, there are 105 employees participated in the project, and 294 total accumulated.
CP ALL Plc. has organized various activities, including Fit & Firm for Fun, in a virtual format in which employees are invited to exercise and measure their caloric burn to win a prize. Another activity includes an exercise based on blood type, through which participating employees photograph their exercise and provide reasons why they had chosen that exercise routine.
Organized a group of "health-conscious employees," provided consultation access to health experts, created joint activities, and increased access to various health information.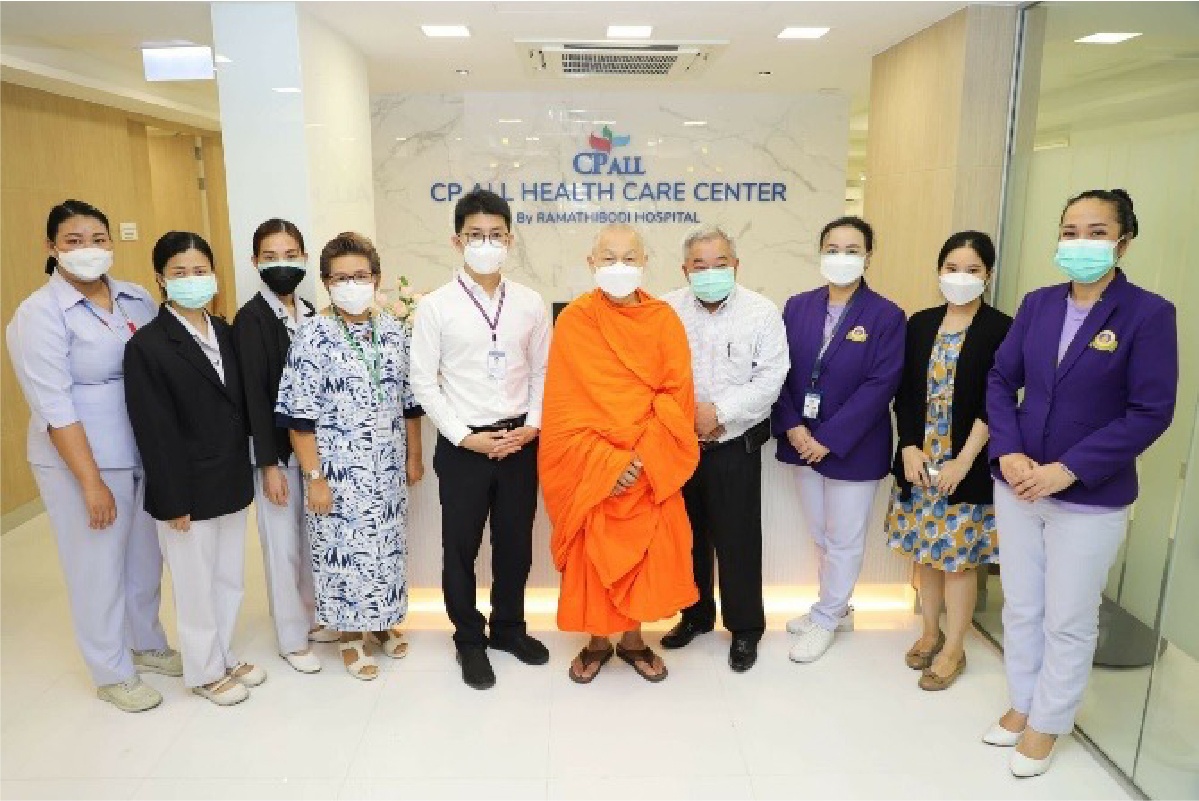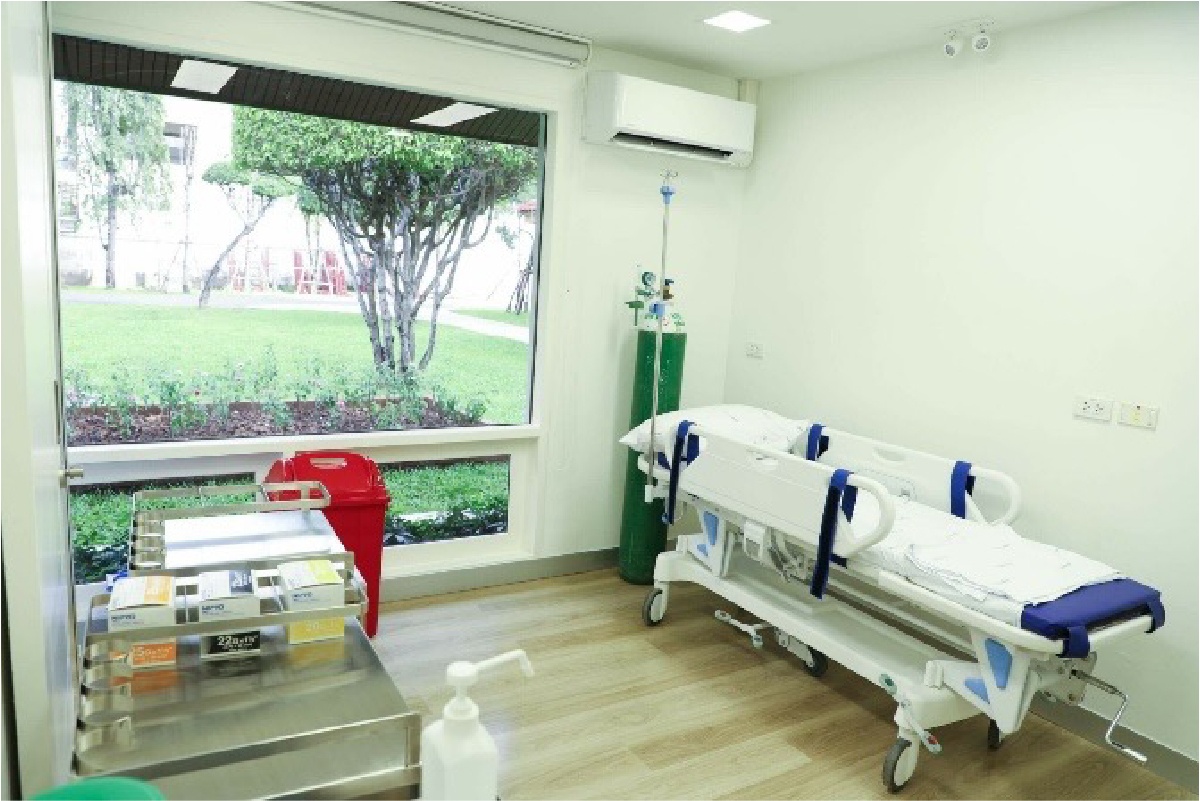 Healthy Policy & Health Campaign (New Year Gift from CEO)
True Corporation Public Company Limited, As part of promoting a healthy well- being and ergonomic workplace, True employees received the New Year Gift from CEO which are a hand stretch and a yoga pull string with manual instructions for appropriate stretching positions to fully utilize the equipment. This is a gift for health.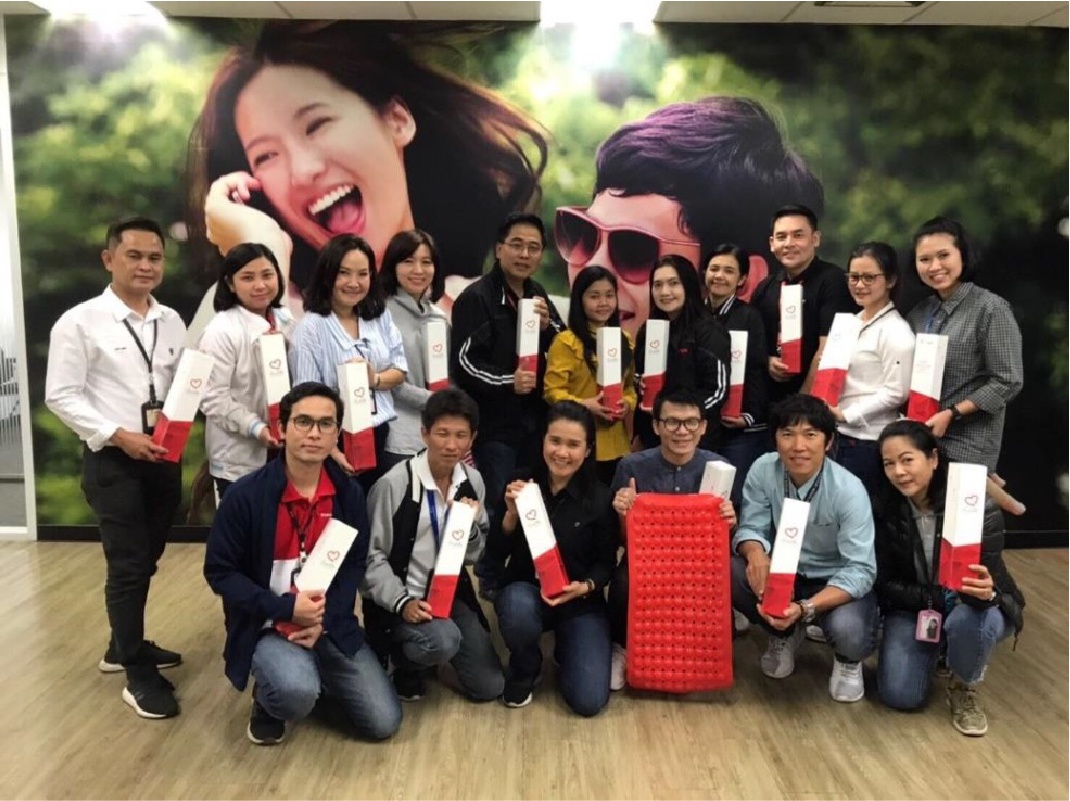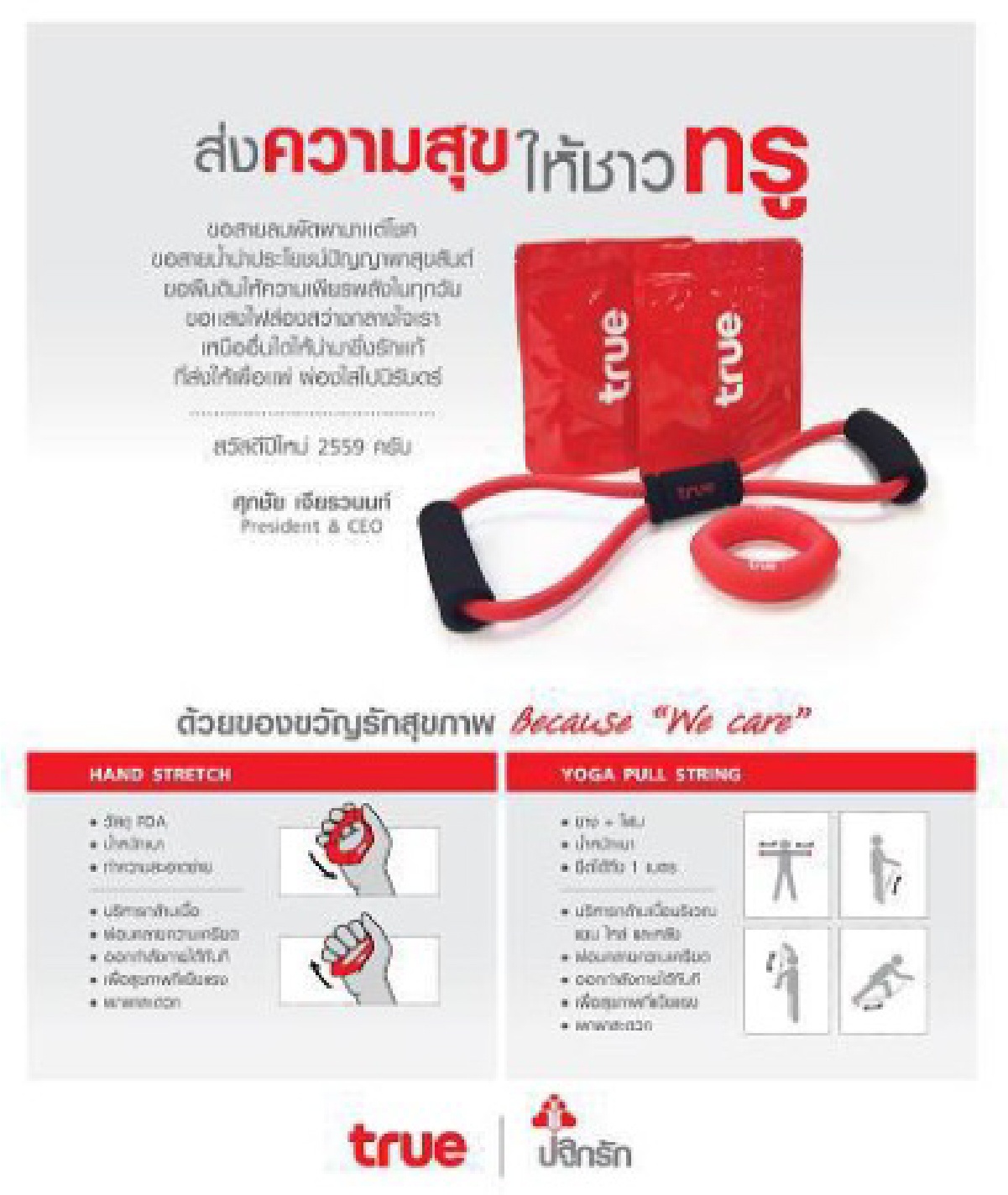 Workplace Stress Management
True Corporation Public Company Limited has implemented a workplace stress management program. This includes the following features:
Doctor Online: We provide counseling services through Doctor Online to support mental and physical well-being. Employees can receive personalized consultations and advice from expert doctors online via the VROOM platform.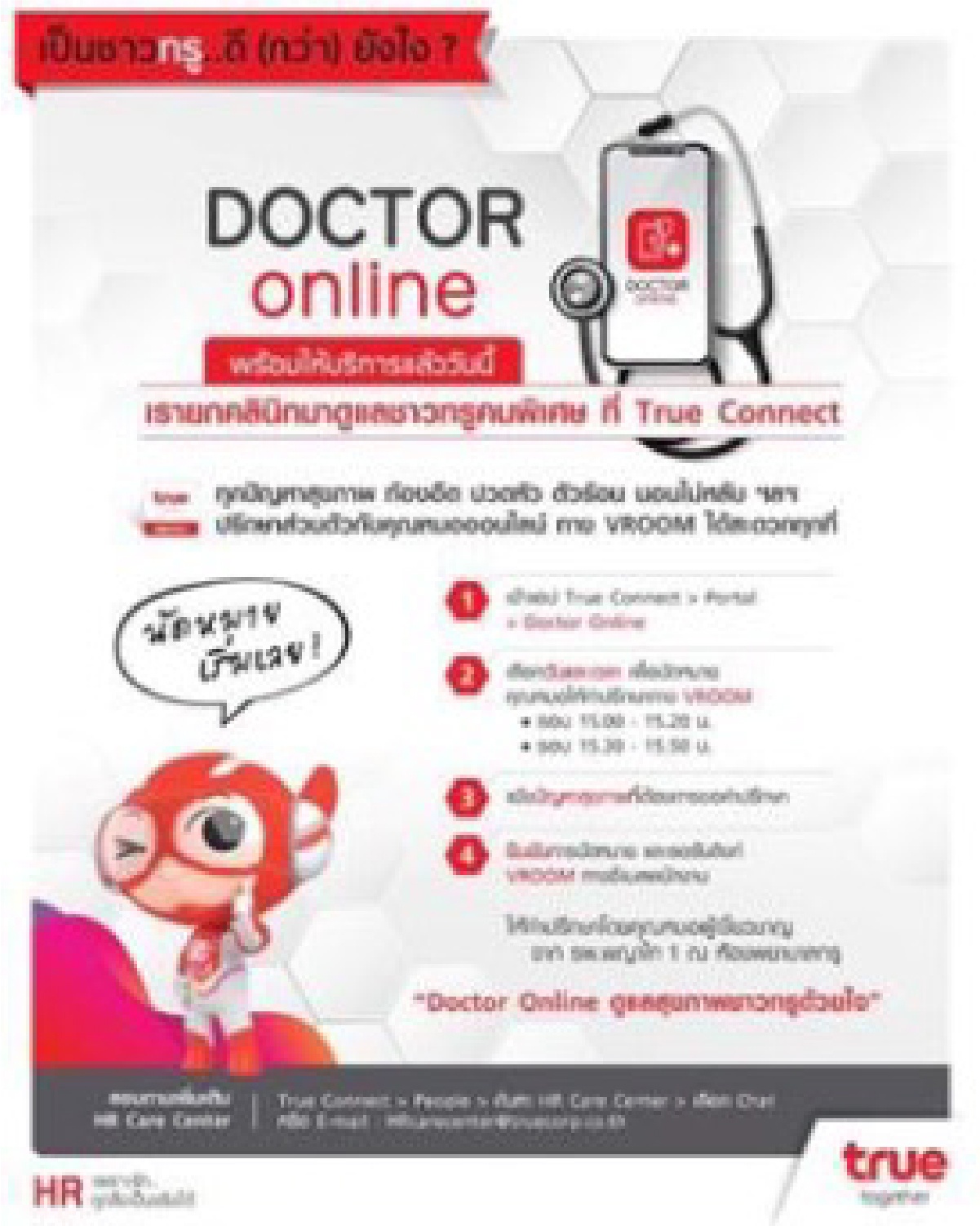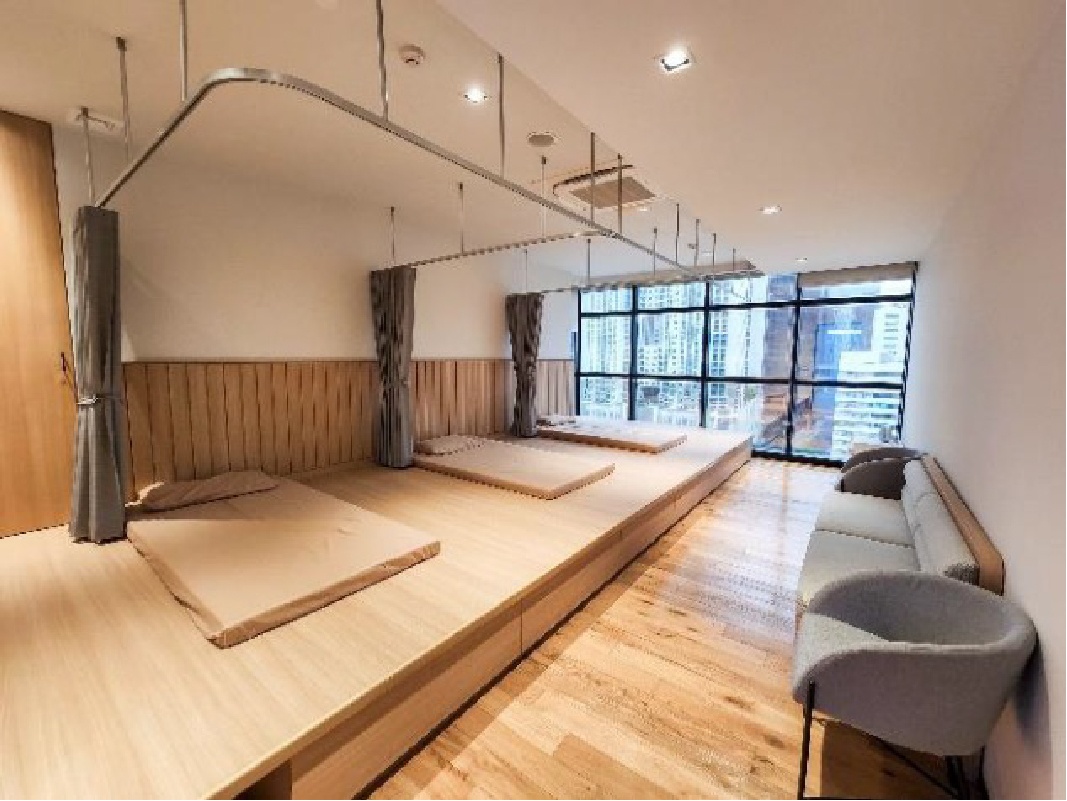 Nap Room: We have a designated room for employees to take restful naps and recharge. This helps reduce work-related stress and promotes relaxation.
Nursing Room: We have a fully equipped medical room with a doctor available at all times to provide continuous healthcare support.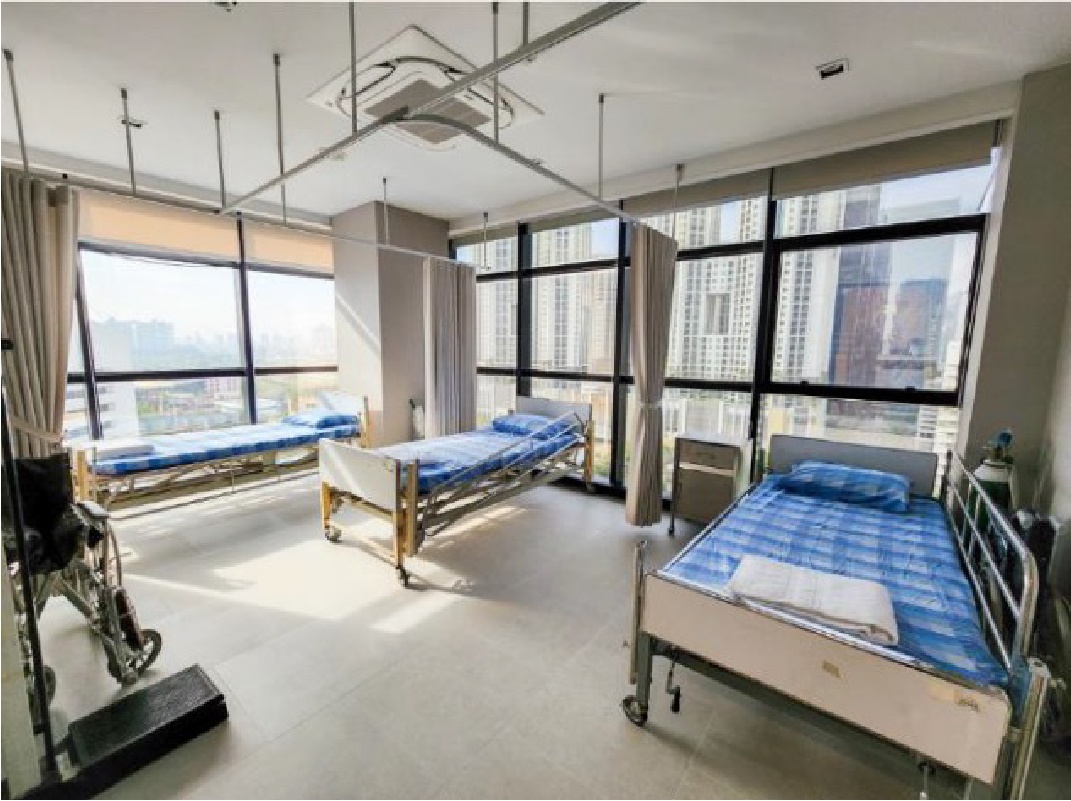 These initiatives aim to effectively manage workplace stress and prioritize the well-being of our employees, both mentally and physically.
Sustainable Aquaculture
Sustainable Aquaculture
Sustainable Aquaculture Progress
% of sustainable aquaculture and fishing
Sustainable Aquaculture Management
At Charoen Pokphand Group we are committed to leading the way in sustainable aquaculture practices. We understand the importance of responsible aquaculture management in meeting the world's growing demand for seafood while conserving our oceans and ecosystems. Our aquaculture management approach is guided by cutting-edge technology, scientific research, and a dedication to environmental stewardship, ensuring the health and well-being of aquatic species and the delivery of high-quality, sustainable seafood products. Our aquaculture management approach is grounded in the following principles:
1. Sustainability and Environmental Responsibility:
We prioritize the conservation of marine ecosystems and natural resources. Our practices aim to minimize environmental impact, protect biodiversity, and promote the long-term health of aquatic habitats.
2. Innovation and Research:
We continuously invest in research and innovation to enhance aquaculture practices. By staying at the forefront of scientific advancements, we improve species management, feed efficiency, and disease prevention.
3. Quality and Safety Assurance:
We are committed to delivering safe and nutritious seafood products to consumers. Our management approach focuses on maintaining product quality, and traceability, and adhering to stringent food safety standards.
4. Responsible Sourcing and Community Engagement:
We work closely with local communities and stakeholders to foster responsible sourcing and support social and economic development in regions where we operate.
5. Transparency and Communication:
We believe in open communication with stakeholders and the public. Transparent reporting on our aquaculture practices builds trust and promotes awareness of sustainable seafood production.
Charoen Pokphand Group has adopted probiotic farming in aquaculture. This method emphasizes on cleanliness in each process in order to ensure that aquatic animals are comfortable and healthy, while growing naturally. Such practice will produce high quality products. Additionally, the Group has collected data to facilitate traceability in order to obtain high-quality aquatic animals. We have also shared knowledge on aquaculture processes and standards with farmers, which has enabled greater production efficiency and enhanced food safety throughout the value chain.
Sustainable Aquaculture Initiatives
Sustainable Aquaculture Initiatives
Probiotic farming for sustainable shrimp production
Charoen Pokphand Foods Public Company Limited (CP Foods) has adopted probiotics in shrimp culture to promote sustainable production and to ensure safe and antibiotic-free products and transferred knowledge to farmers for stable and reliable shrimp production.
CP Foods has striven to antibiotic-free shrimp production with eco-friendly production and reduce environmental impact through the use of antibiotics. The use of probiotic help improve productivity while decreasing the risk of disease outbreaks, and environmental footprint and, ultimately, raising the standard of Thai shrimp products, making the product competitive in the global market.
CP Foods has focused on shrimp health through the use of probiotics in aquaculture. The "good microorganism" plays a significant role in keeping the shrimp healthy and, for decades, CP Foods has not needed to use antibiotics at all.
The first approach Probiotics are microorganisms that provide beneficial effects to shrimps' digestion system, making them healthy, strong, and disease-resistant.
The second approach is the use of microorganisms in shrimp ponds to improve water quality and prevent pathogenic bacteria from growing into outbreaks. This method is also sustainable as the farmers do not need to replace the water often.
Probiotic shrimp farming will help the shrimp to be healthy, and fast growing, and, therefore, the produce is of good quality and safety. At the same time, it is more sustainable raising, using less water while giving better productivity.
In addition to probiotic farming, CP Foods also worked together with multiple public-private partners to develop "3 Cleans" techniques, which means "Clean Shrimp, Clean Water, and Clean Pond", The principles concern the cleanliness of the water in the ponds, disease-free baby shrimps, and the cleanliness of the pond floors. The "3 Clean" principles help boost shrimp growth rate help sustainably prevent shrimp diseases and reduce related damages.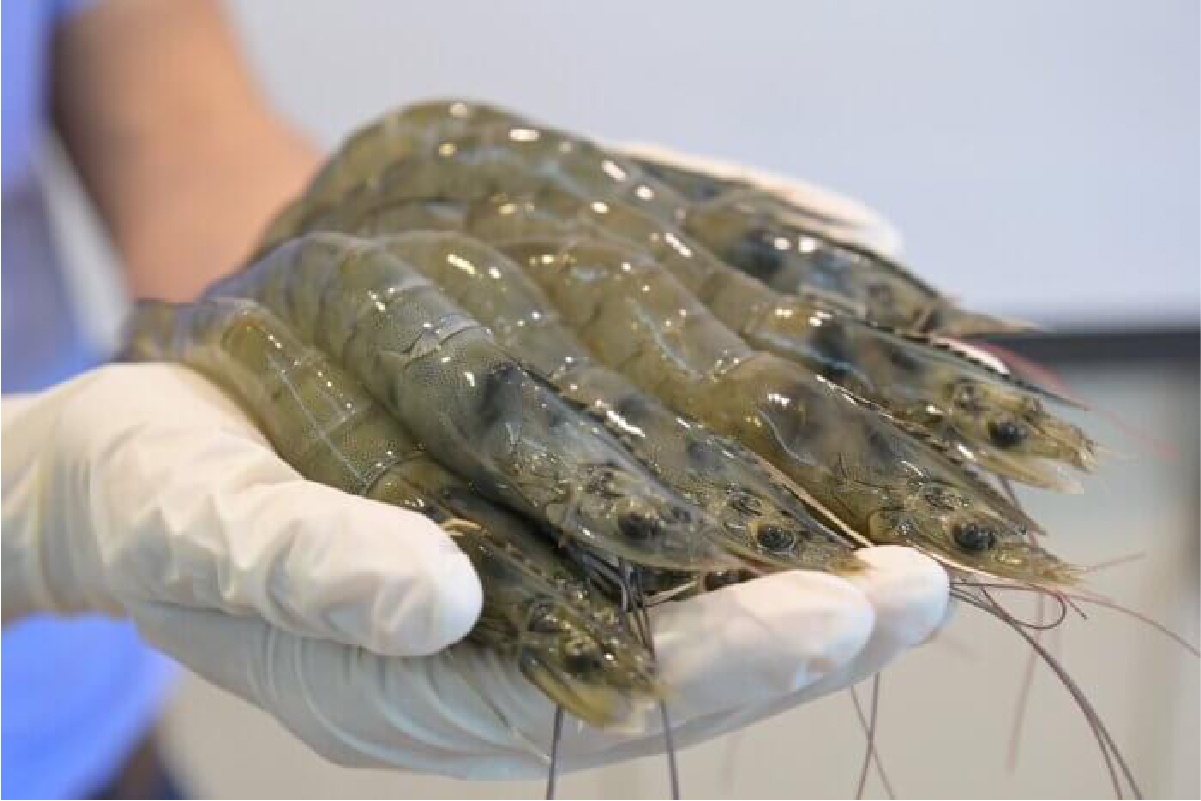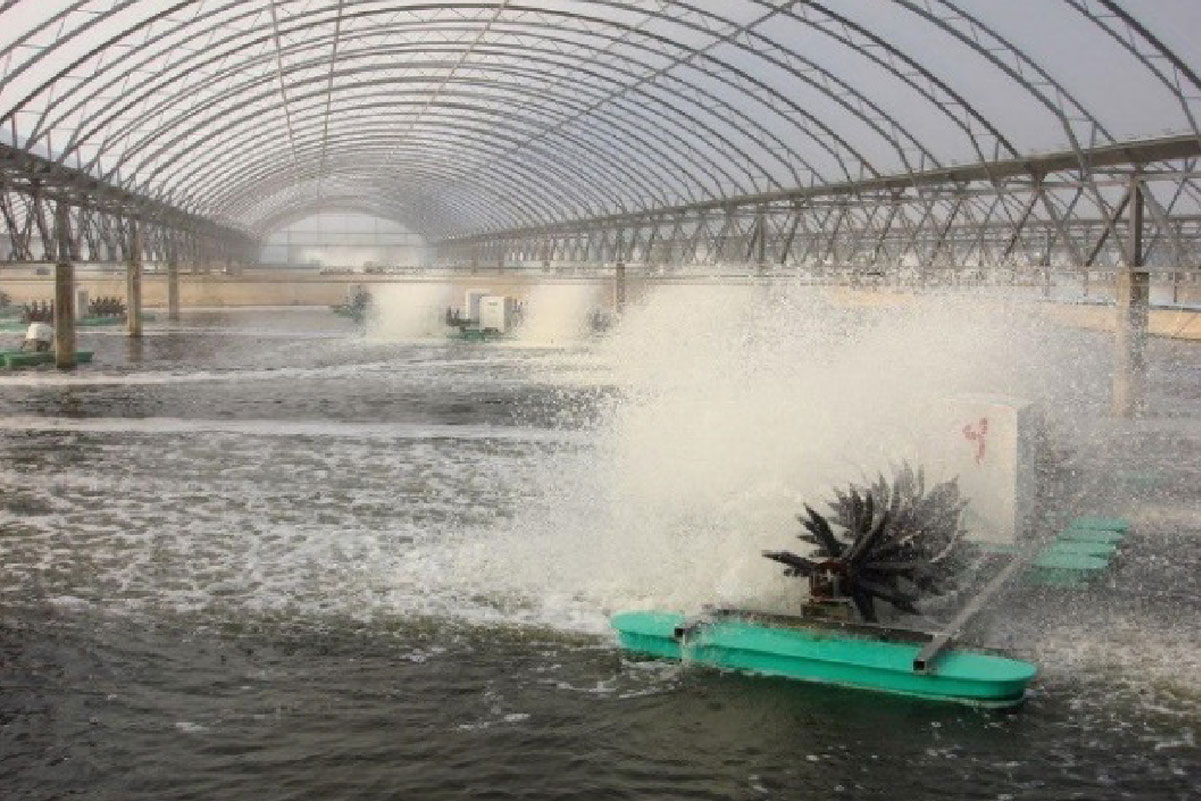 CARE Aquaculture Model
Charoen Pokphand Foods Public Company Limited (CPF) has developed a CARE model for freshwater aquaculture, which comes from C - Consumer; A- Achieve easily and consistently; R- Reliable System and E- Environmentally Friendly. CP Foods has transferred the learning from this model to partners such as farmers and universities nationwide.
CARE model is a farming technique that cares about consumers, both in terms of food safety and the environment, starting from the disease-resistant and fast-growing baby fishes. They are fed with aqua feed that is made from carefully selected and high-quality ingredients to provide the most nutritious fish.
The farm is designed to be environmentally friendly. There is a circulating water system and efficient water treatment. As a result, most of the farming water can be recyclable. It is also energy-saving, applying the principle of Gravity Flow to move water from the pond to the pond without the need for electrical service.
With good maintenance of fish health, they have better growth rates, better survival rates, and better feed conversion than the traditional farming method. It will also reduce or remove the need for antibiotics.
To further develop the sustainable model, CP Foods is looking for a possibility to apply technologies such as solar cells as well as feeder and aeration that can be controlled via a mobile application to make it more environmentally safe and easier to manage.
This model was initiated to raise the quality of freshwater farming. It can prevent disease, and reduce the use of chemicals and antibiotics. In addition, this new type of farming also gives better yields of over 10 tons per rai, the cost of farming is 5% cheaper than usual.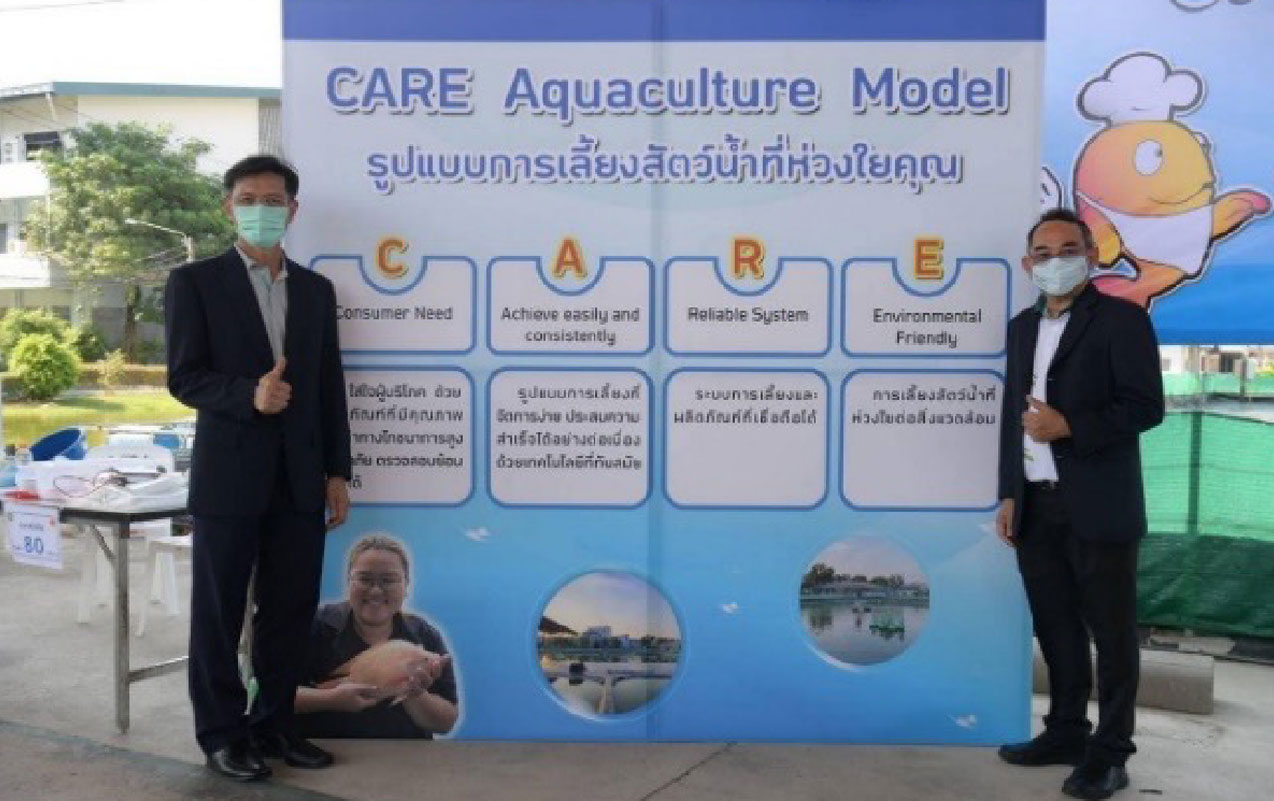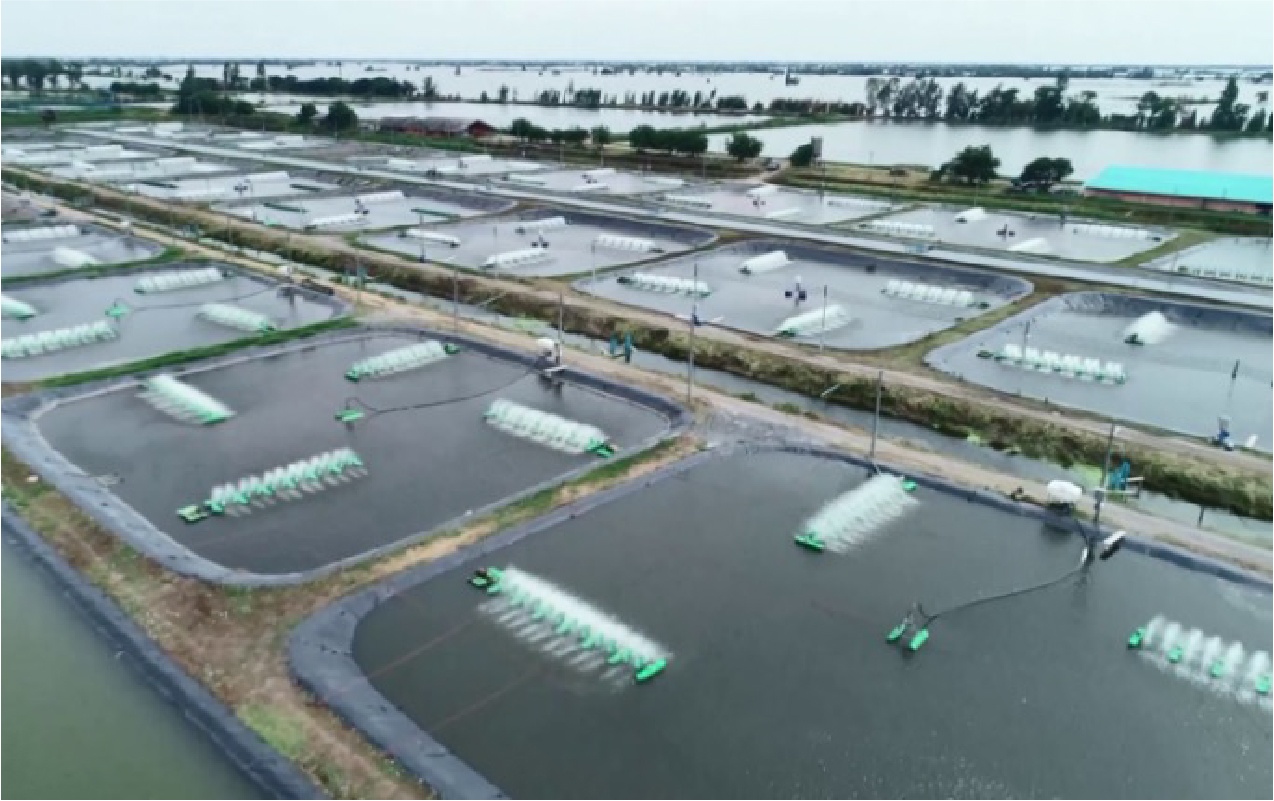 https://www.cpfworldwide.com/th/media-center/corporate-care-model
Marine Ingredients in Aquaculture Feed
Charoen Pokphand Food PLC (CPF) seeks to develop substitutes for key raw materials that are highly vulnerable to climate change. For instance, wheat, cassava, canola meal, or distillers dried grains with soluble (DDGS) can be used as substitutes for corn, soy, and rice bran in animal feed. Furthermore, protein extracted from soy and grains can replace fishmeal in shrimp feed. The development of raw material substitutes allows us to manage the cost of production, control quality, prevent raw material shortages during a certain period, and ensure our business continuity.
In 2022 Thailand operation, 100% of fishmeal was sourced from by-products from processing plants. So Forage Fish Dependency Ratio (FFDR) is 0%.
For more information, please visit:
https://www.cpfworldwide.com
https://www.wealthplustoday.com
Traceability System for Seafood Products
C.P. Group has procured fishmeal as one of the raw materials used in animal feed production, and it is the only raw material that links the Company's business to the fisheries which is found to be at risk of labor practices and marine biodiversity loss. As a leading integrated agro-industrial and food business, the Company is committed to supporting sustainable sourcing of fishmeal in accordance with the "CPF Fishmeal Sourcing Restrictions" which stipulates sourcing guidelines from two sources, namely:
By-products derived from aquatic processing plants such as the surimi factory, the canned tuna factory, and the fish ball factory that have been certified by MarinTrust Standard or MarinTrust Improver Programmed which is a standard that complies with the Code of Conduct for Responsible Fisheries of the Food and Agriculture Organization of the United Nations (FAO), or must not be by-products from species at risk of extinction as listed in the International Union for Conservation of Nature (IUCN)'s Red List of Threatened Species which is internationally recognized, or by-products that can be traced back by third party.
By-catch with internationally recognized sustainability and traceability standard; MarinTrust Standard which is certified by the International Fishmeal and Fish Oil Organization or by-catch that can be inspected by inspection mechanism supported by law, which consists of various sectors such as officials or representatives from the Department of Fisheries, entrepreneurs, concerned communities, consumers and technocrats.
In 2022, the Company has been procuring fishmeal for aqua animal feed production in accordance with the "CPF Fishmeal Sourcing Restrictions", and was able to report its performance for Thailand and Overseas operations as follows:
For feed business in Thailand operations: 100 percent of fishmeal is made from by-products of processing plants that comply with the "CPF Fishmeal Sourcing Restrictions".
For feed business in Vietnam operations:
56.91 percent of fishmeal is made from by-products of processing plants that comply with the "CPF Fishmeal Sourcing Restrictions". Examples of fish species can be seen here.
12.93 percent of fishmeal is made from by-catch that comply with the "CPF Fishmeal Sourcing Restrictions".
For feed business in other countries of operations: 56.61 percent of fishmeal is made from by-products and by-catch that comply with the "CPF Fishmeal Sourcing Restrictions".
Outside of Thailand, the company is a member of the Seafood Business for Ocean Stewardship (SeaBOS) to protect marine resources and the environment. CP Foods and other SeaBOS members have agreed on a mutual goal to produce IUU-free products by October 2021. With the Global Dialogue on Seafood Traceability (GDST), CP Foods is running a pilot project on traceability system throughout the shrimp supply chain, starting from fishing boats to shrimp processing plants.
Ref: CPF Fishmeal Sourcing Restrictions ( https://www.cpfworldwide.com )
Risk-based approach to illegal, unreported, and unregulated (IUU) fishing
The company has no fishing activity directly to produce exported seafood products. We collected fresh raw material (shrimp, fish) from aquaculture from both our own shrimp and the supplier's farm and transferred it directly to the processing plant. In terms of fishing activity, the company has only one part related to the marine product is to use a fish meal for feed. We issued the Fishmeal Sourcing Restriction Policy to be a practice for purchasing fishmeal. All incoming fishmeal, which is made from fish by-product from processing plant need to certified by MarinTrust (formally named is IFFO), a responsible sourcing standard for fishmeal, or the MarinTrust Improvers Programme (MarinTrust IP). Moreover, the raw materials have not included species as defined by the World Conservation Union: IUCN Red List.
Besides, the Company in the name of Thai Feed Mill Association has collaborated with the Thai Sustainable Fisheries Roundtable (TSFR) in the name of Thai Feed Mill Association to drive the Fishery Improvement Project (FIP) for trawler fishing in both the Gulf of Thailand and the Andaman Sea. The aim is to appropriately and sustainably elevate fishery standards in the region. We, TSFR, have done both GAP analysis and submited the action plan which is covered the criteria about the management framework, surveillance control and enforcement, catch, ETP, Habitat and Ecosystem.
Partnership Networks
CPF in collaboration with the Thai Sustainable Fisheries Roundtable (TSFR) on behalf of the Thai Feed Mills Association pushes for the Fishery Improvement Project (FIP) for trawl fisheries in the Gulf of Thailand since the year 2013 onwards to raise the standards of fisheries in the country as well as being a role model for appropriate and sustainable fisheries in the region. This was conducted with reference to the requirements of the MarinTrust International Sustainability Standard (formerly IFFO RS) for multi-species fisheries. The project has been approved into the Improver Program by MarinTrust.

The world's first multi-species and began operating according to the plan in November 2020.Currently, the Fishery Action Plan (FAP) is being implemented, which covers improving the management of trawl fisheries in catch, high-risk species management. Species), Reduction Component, Endangered Species (ETPs), Habitat, Ecosystem by jointly conducting research projects with fishery experts in 3 sub-projects, namely:

1.) Change analysis and assessment of resource conditions of catches from trawl fishing in the Gulf of Thailand
2.) Impacts of trawl fishing on biodiversity and marine environment in the Gulf of Thailand
3.) Analysis of trawl fishing areas in the Gulf of Thailand

The research project is in the process of implementing the project in the 2nd year (out of 3 years) with funding from the ARDA which foresees the importance of strengthening trawl fishing in the Gulf of Thailand towards sustainability that is accepted on internationally stage and global stage alike.

In addition, 45 fishmeal manufacturers who use by-catch fish have already expressed their intention to support the project, having passed the factory audit and has already been certified according to the MarinTrust IP standard for 3 cases.

CPF joins the Seafood Business for Ocean Stewardship Coalition or SeaBOS for international cooperation in protecting the oceans, natural resources, and marine environment. There is a mutual agreement to adopt international regulations throughout the supply chain, to promote legal fishing, to eliminate illegal workers, to develop a traceability system, to refrain from using antibiotics, to reduce greenhouse gas emissions, and to reduce the use of plastic through cooperation in research and development of technology along with practical application and practice. In 2022, CPF, in its role as a sponsor of the Working Group on Responsible Use of Antimicrobials, which is one of the six SeaBOS working groups, supported the Working Group in the preparation of the "SeaBOS Antibiotics Code of Practice". Conduct by transferring operations and guidelines for shrimp farming to reduce the use of antibiotics. Formulation development using probiotics shrimp aquaculture management system with "3 clean" principles, including the application of technology in the water treatment system to recycle and recycle water for reuse and promote safe and environmentally sound aquaculture practices for member companies to apply in their own business.

In addition, CPF is committed to managing marine debris and protecting the oceans. This is in line with SeaBOS' approach to plastic waste management under the Restore the Ocean project to take care and protect the marine ecosystem which is the source of sustainable food security in the world through various activities and systematic waste management. The project started from organizing the "Beach Garbage" activity to create participation and instilling awareness among employees of the Company with communities to clean beaches nearby CPF's establishments. And there have been further activities to nearby communities, such as the "Trap the Trash" activity that we have joined with communities at the mouth of the canal to collect and sort waste from mangrove forests, processed into community products such as flowerpots, as well as promoting the creation of added value for marine waste according to the Circular Economy principle.

The Company promoted fishing boats to collect waste from the sea back to shore and fishermen collecting waste in households and communities into the recycling process through the "Trash Collection at Ports" project to put the collected waste into the recycling process and turning waste into extra income for the community.

CPF co-established the Fisherman's Life Enhancement Center (FLEC) in Songkhla province, active since 2016 to present. This has aided over 16,000 lives so far and it part of the efforts to prevent human trafficking and illegal labour in the Thai fishing industry. The project's aim is to develop quality of life and minimize risks of migrant workers falling victims to human trafficking around the fishing port in Songkhla Province, which has over 70,000 active migrant workers, one of the largest hub in Thailand. FLEC ensures that workers and their families receive protection and gain understanding on human rights and relevant laws, healthcare, first aid, family planning and reproductive health, as well as promoting basic learning for the children of the migrant workers.

In 2022, 7 alliances from government, private and civil society organizations signed a Memorandum of Understanding. In Phase 2 (2021-2025), FLEC continuously safeguard rights and promote quality of life for migrant workers, in tandem with scaling up to self sufficiency through the principles of the circular economy by supporting vegetable garden project and bioextract production for use. FLEC promotes marine waste to value concept, driving understanding of environmental and social awareness, waste management and protection of marine resource.

In 2022, it has implemented activities to reach more than 200 migrant households and has initiated the "Waste has Value" activity as a sub-activity of the port waste collection project. In the form of a waste bank, it supports migrant workers to collect and sort waste in the community and the coast for recycling by bringing waste to exchange for consumer goods to generate income. This helps reduce s family's expense. In the past year, over 800 kilograms of waste was collected; with over 300 migrant students, and support the community's organic vegetable gardens, which has maximum yield of 40 kilograms per month.
Managing Escapes for Aquatic Animals
To prevent shrimps from escaping the farm, the following guidelines have been implemented:
Farm Scholars and those assigned will carry out detection and trapping procedures if any shrimp are found to have escaped. Subsequently, the escaped shrimp will be disposed of and subjected to the cleaning process. This involves both equipment and staff responsible for trapping to prevent contamination. The shrimp will then be transported to a landfill within the farm area. The number of escaped shrimps will be recorded in the aquatic animal escape form within the farm.
Following this, the farm manager will initiate Corrective Action to identify preventive measures to ensure that such incidents do not recur. Moreover, to prevent shrimp from escaping the farm, the farm has already established a preventive protocol. This protocol is based on the standard system documents that the company has prepared.
The survival rate of shrimp released into the farm is 69%.
CPF's shrimp cultivation operations will comply with BAP Farm standards. Please see Criteria I: Control of Escapes.
https://www.bapcertification.org (P.45-48)
All exported shrimp farms of CPF are certified by BAP.