Human Rights and Labor Practices
Our Impact by the Numbers
Human Right Impact Assessment Guideline

GRI and SASB Index Report 2021

Human Rights Report 2020

Human Right Report 2021 (Executive Summary)

Human Right Report 2021 (Full Report)

Human Rights and Labor Practices Policy and Guidelines

Safety, Occupational Health and Workplace Policy and Guidelines

CP Group the Foreign Workers Recruitment Policy and Guidelines

Diversity and Inclusion Best Practices

Life Saving Rules

Life Saving Rules (Chinese Version)

Safety, Occupational Health and Environment Management Standards

Safety, Occupational Health and Environment Management Standards (Chinese Version)
2030 Goals and Performance
%
of businesses periodically conduct human rights impact assessment on own high-risk activities as well as that of tier 1 suppliers.
Management Approach
Charoen Pokphand Group operates a diverse business with a long and complex value chain that involves various stakeholders. Therefore, we recognize that potential risks and challenges relating to human rights may affect our business. In order to prevent human rights risks and support sustainable growth, the Group has implemented the Human Rights and Labor Treatment Policy and Guidelines and other relevant policies as well as periodically reviewed their appropriateness to the situation.
The Group's management guidelines are consistent with the UN Guiding Principles on Business and Human Rights (UNGPs). We have adopted the Human Rights Due Diligence in our operations as follows:
Human Rights Due Diligence Processes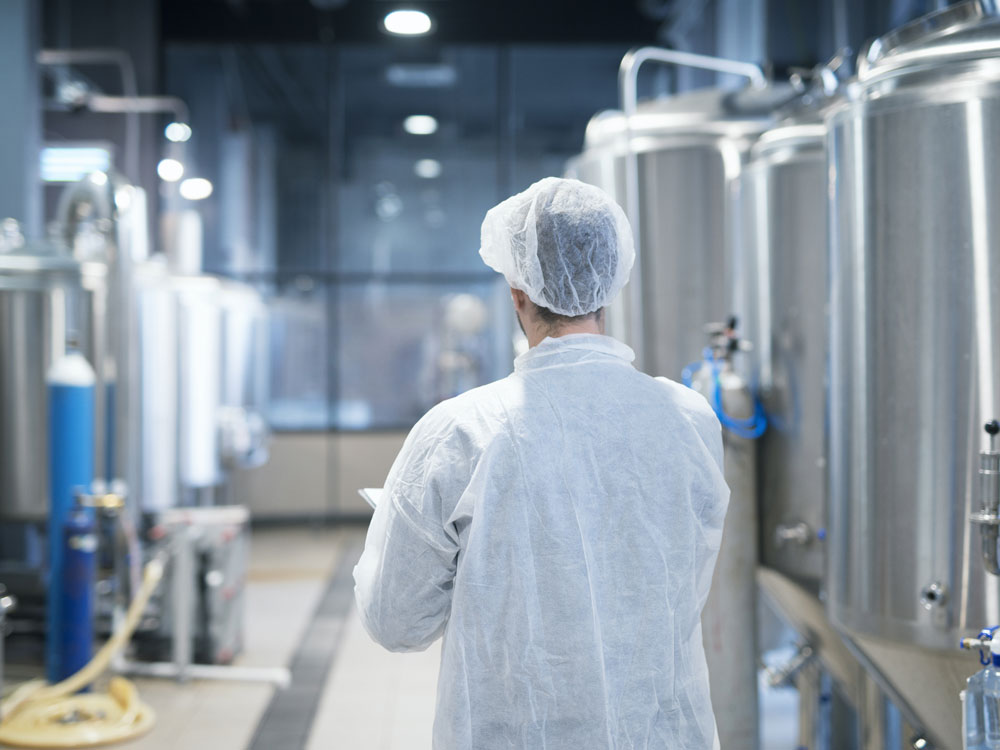 Human Rights and Labor Practices Management Guidelines
In addition to demonstrating our commitment to the policy, the Group has developed the Charoen Pokphand Group Human Rights and Labor Practices Guidelines to guide our internal business groups, affiliated companies and suppliers in correctly adopting such guidelines and towards the same direction in order to create the same operating standard while preventing human rights risks across the value chain. Furthermore, the Group has integrated the Human Rights Guidelines into future merger processes.
Human Rights Guidelines
Human Rights Risk Assessment
Charoen Pokphand Group conducts the human rights risk assessment across the Group's entire value chain, covering the establishments of the Company, suppliers and joint ventures. In doing so, the Group considers the impacts on rights holders in the value chain, reviews the risk assessment every three years and determine preventive and mitigation measures against potential human rights impacts.
In 2021, Charoen Pokphand Group has analyzed human rights issues concerning the Group by taking into consideration national, industrial and international contexts. Such process concluded that due to the long-standing COVID-19 outbreak worldwide that has obliged businesses to change their operating methods coupled with the intensifying global warming situation, Charoen Pokphand Group must keep an eye on certain human rights issues as they have the tendency to change many aspects of human rights impacts, including importance, affected parties and severity.
Human Rights Risk Assessment Matrix
Freedom of Association
Access to Water and Sanitation
Forced Labor
Land Rights
Conflict Minerals*
Vulnerable Groups
Personal Data Protection*
Community Rights
Employee Rights
Child Labor
Discrimination and Harassment
Foreign Workers
Occupational Health and Safety
* New Watching List
The human rights risk assessment in 2021 found five key human rights issues:
The Group has implemented the following measures to manage these five human rights issues:
| Human Rights Issue | Business Units with Implementation | Risk Mitigation Approach | Result |
| --- | --- | --- | --- |
| Occupational Health and Safety | Throughout Charoen Pokphand Group | SHE policy and committee, and employee engagement in occupational health and safety | Management of personal hygiene, safe working area that does not cause occupational illnesses |
| Discrimination | Throughout Charoen Pokphand Group | Diversity and Inclusion Best Practices Non-Discrimination and Anti-Harassment Policy | Establish a rigorous and tangible measure |
| Child Labor | Throughout Charoen Pokphand Group | Supplier Code of Conduct | Lower child labor risk assessment results |
| Forced Labor and Foreign Workers | Throughout Charoen Pokphand Group | Review Foreign Workers Recruitment Policy | Reduce risks of workers being forced to work by recruiting agencies that do not meet the Group's standards |
| Personal Data Protection | Throughout Charoen Pokphand Group | Cybersecurity Policy and Guidelines Personal Data Protection Policy and Guidelines | Security system and awareness of data theft risks from online transactions |
Occupational Health and Safety
Management Approach
As a leading conglomerates company, C.P. Group has employed over 420,000 employees and has a variety of business activities with internal and external stakeholders. With such operations, the Occupational Health and Safety Management is a top priority in the operations. The Group adheres to enhance the standard of safe workplace by established the Safety, Occupational Health, and Workplace Policies and Guidelines in accordance with the national laws and regulations in all territories where the Group operates, the International Labor standards on Occupational Safety and Health by the International Labor Organization (ILO), the Ten Principles of the United Nations Global Compact (UNGC), and Key Healthy Workplace Principles of the World Health Organization (WHO).
Accident Reduction Strategy
Cooperating to Become a Zero Accident Organization
Charoen Pokphand Group has set the target to become an organization with zero accidents and fatalities of employees, contractors, and relevant stakeholders. The Group's executives and all subsidiaries have thereby given their full support to such commitment by establishing strategies, work plans and indicators at the Group, Business Unit and employee levels. We have also dedicated human resources to fully drive the organization towards the achievement of the goal. Charoen Pokphand Group's accident reduction strategy consists of: