Ecosystem and Biodiversity Protection
Goal and Performance
At Charoen Pokphand Group, we are committed to safeguarding the planet's rich biodiversity and promoting the sustainable coexistence of all living organisms. Our Ecosystem and Biodiversity Protection initiative aims to preserve and restore critical habitats, protect endangered species, and foster biodiversity-friendly practices across our global operations. By nurturing thriving ecosystems, we strive to create a harmonious balance between nature and human progress for the well-being of future generations.
of high-risk raw material can be traced back to the origin by 2030
of business groups conduct collaborative projects with national and international partners to manage and monitor biodiversity in business operations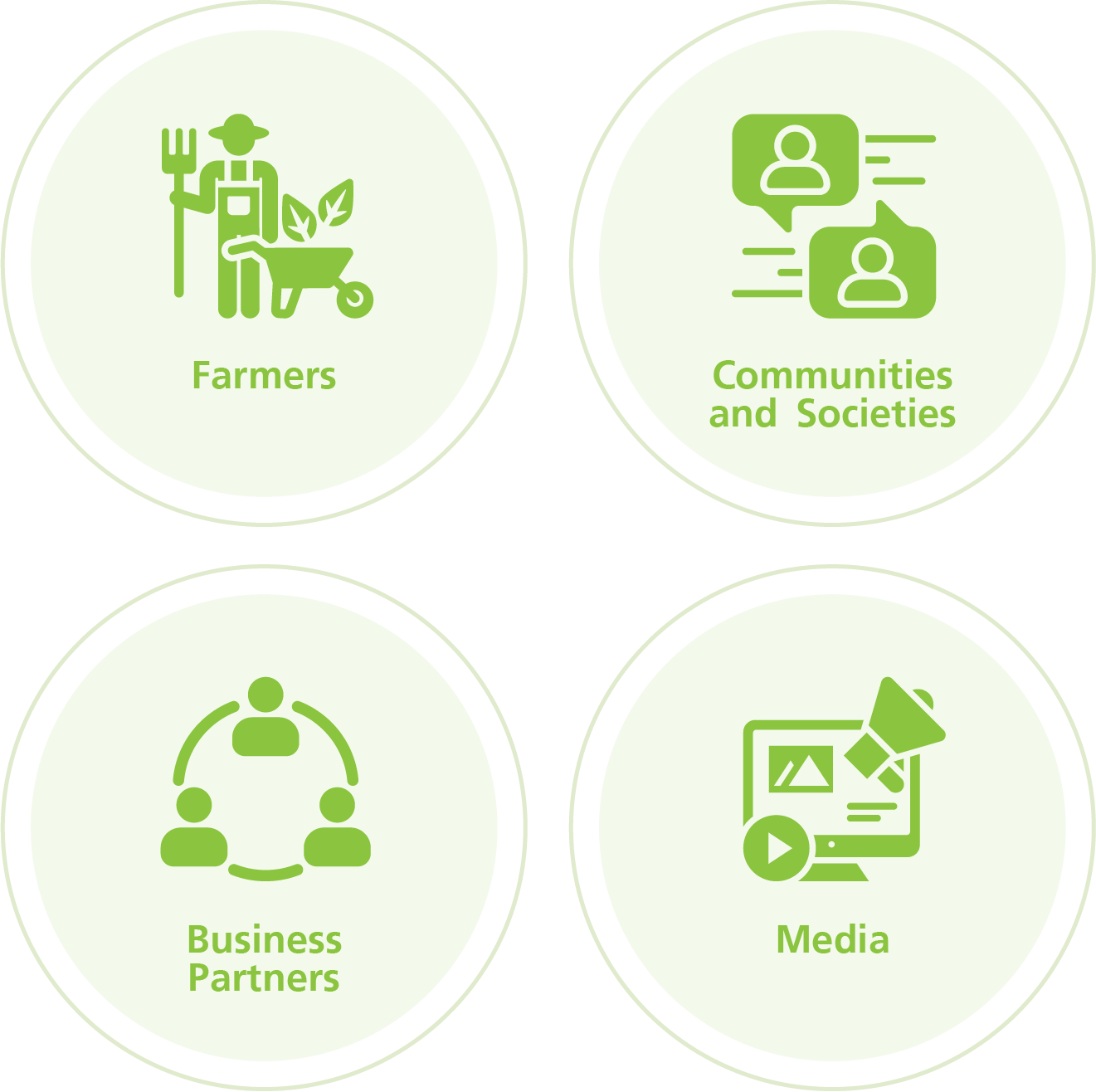 Stakeholders Directly Impacted
Charoen Pokphand Group performs stakeholder assessment and prioritization process on an annual basis to evaluate impacts we have on them and how can they influence our strategies and actions over time. In 2022, the evaluation results showed that our commitment to safeguarding the planet's rich biodiversity creates impacts on four stakeholder groups.
---
More Details on Stakeholder Engagement Report 2022
Ecosystem and Biodiversity Protection Management Approach
The ecosystem and biodiversity management approach is aimed at minimizing the negative impacts that our business operation has on nature and maximizing the positive impact. Our projects support sustainable farming methods, reforestation and afforestation efforts, wildlife protection, watershed rehabilitation, waste recycling programs, as well as other biodiversity conservation projects. Making investments in renewable energy helps us achieve our objective of lowering carbon emissions and promoting a low-carbon economy.
In our strategy, environmental education and awareness are crucial. We participate in initiatives that provide staff, partners, and communities with the information and resources they need to safeguard ecosystems and biodiversity.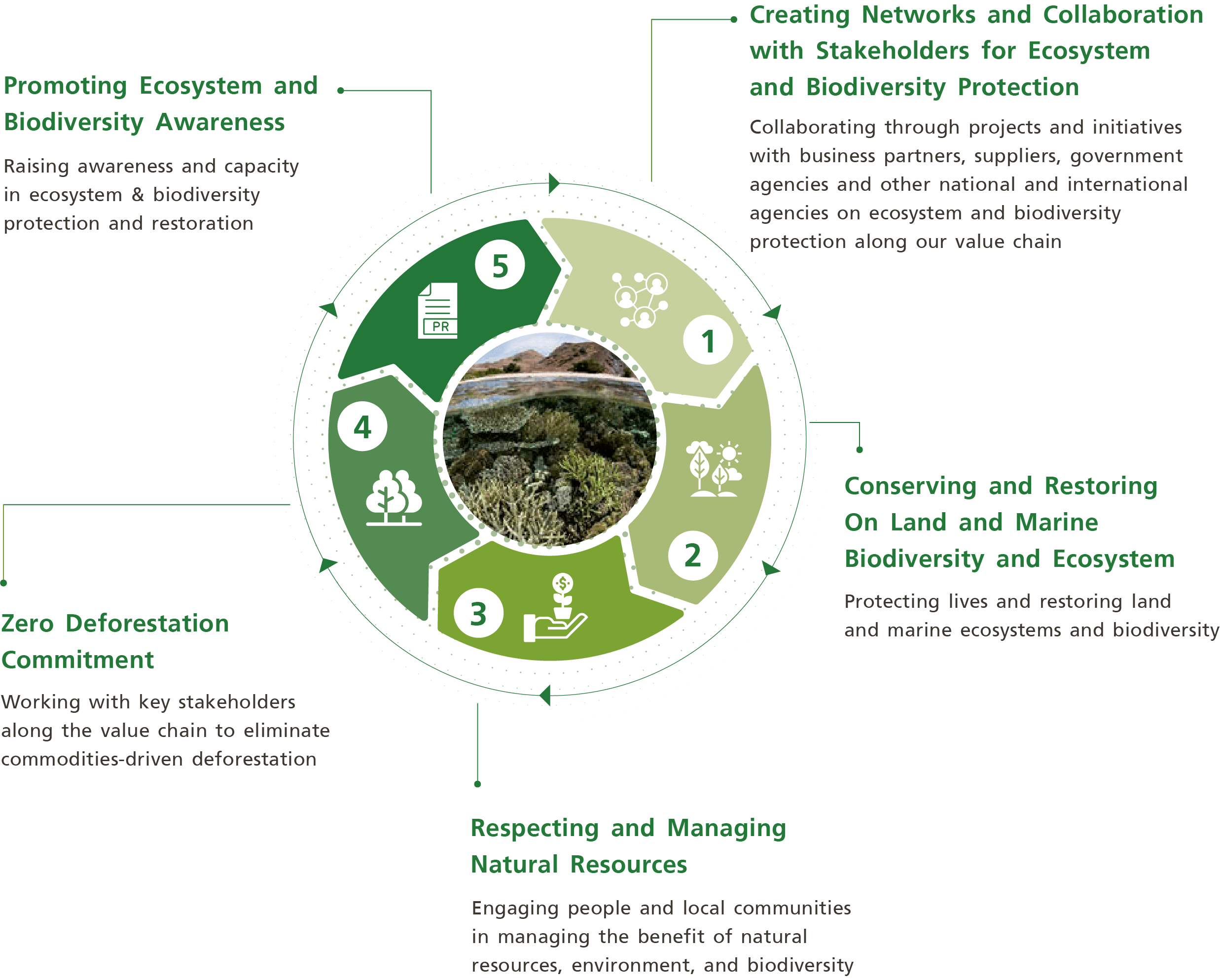 Policy commitment for Ecosystem and Biodiversity Protection
Charoen Pokphand Group firmly believes that protecting the Earth's ecosystems and preserving biodiversity is not just a responsibility but a moral imperative. Our policy commitment for Ecosystem and Biodiversity Protection reflects our dedication to integrating sustainability into every aspect of our business operations while contributing to the well-being of the planet and its inhabitants.
Strategy to become nature positive and zero deforestation
C.P. Group realizes that the utilization of land, forest, flora and fauna have a significant impact on the abundance of ecosystems. Therefore, we are committed to operating a business that does not cause any harm to nature and biodiversity throughout the value chain. We devote our resources and expertise to the restoration of ecosystem integrity to deliver value to future generations.
We have identified the critical raw materials that the production are leading cause of deforestation e.g. corn, soybean, palm oil, and cassava. The no-deforestation commitment and sustainable procurement have been established to ensure that the sourcing of these commodities does not come from unstainable and deforestation areas. We also set the target to source the key commodities from the no-forestation area by 2030. To achieve this, C.P. Group invests in traceability technology to track the entire supply chain, from the plantation to the end product. We are planning to explore the new tools and technology available on the market to strengthen our traceability systems. We continue to engage with suppliers to source the raw materials from sustainable sources that are certified with the international standards e.g. RSPO etc. We continue to map our supply chain, identify sustainability risks, perform supplier risk assessments, and communicate with all our suppliers to ensure they are aware of and fully understand our deforestation commitment and targets.
In addition, the Group also emphasizes the conservation and rehabilitation of terrestrial and mangrove forests and the increase of green areas in the workplace, to ensure the balance of nature and protect biodiversity. We have promoted the planting of perennial trees both in Thailand and in countries where we have made investments. We also have encouraged partners and members of community networks to plant trees for sustainability and set up the goal to become a carbon-neutral organization by 2030 and plant 20 million trees by 2025.
The target for Ecosystem Restoration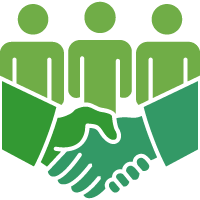 100% of business units having/ participating in biodiversity programs with relevant organizations within 2023;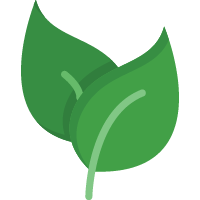 Planting 20 million trees by 2025
Task Force on Nature-related Financial Disclosure
Dependency Assessment
Charoen Pokphand Group (C.P. Group) as a holding company operating in a diverse business, we aware that our business activities heavily rely on natural resources and ecosystem services, for instance, provision of materials, climate control, soil erosion control, etc. Therefore, the Group uses ENCORE as a tool to analyse the dependency on ecosystem services which leads to risk assessment and management.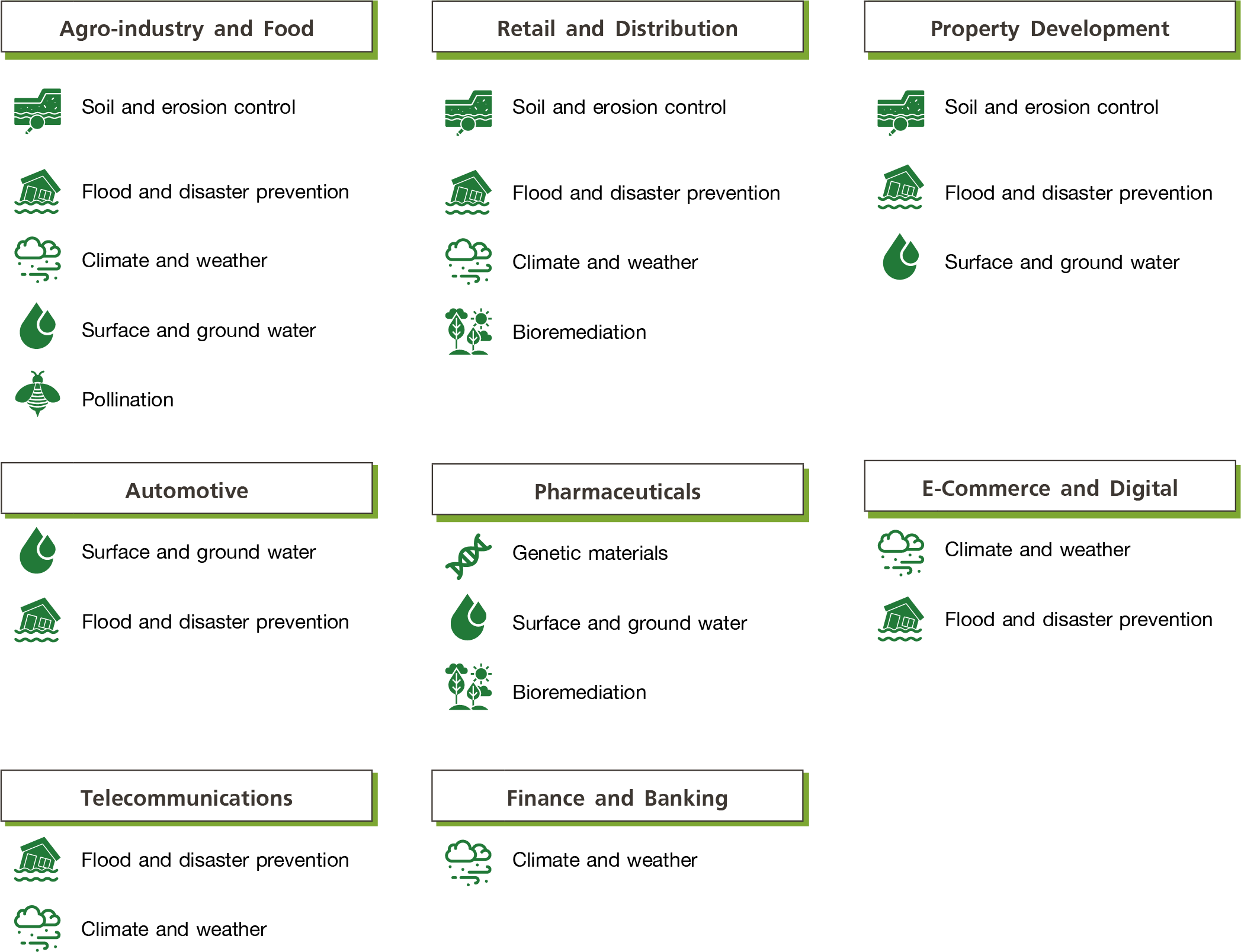 Assessment of Pressure on Nature
To halt the loss of biodiversity, we also consider the impact from business operation on the nature and :the key drivers to the nature change are listed below.
Business Lines
Activities
Land/ Sea Use Change
Climate Change
Resources use
Pollution
Invasive Alien Species
Agro-Food Business
Seed

Livestock Farm

Aquaculture Farm

Animal Feed

Food Manufacturing

Retail and Distribution
Supermarket/ Hypermarket

Telecommunication
Telecommunication

Property Development
Real Estate

E-Commerce and Digital
Digital Platform

Pharmacuetical Industry
Manufacturing

Automotive and Industrial Products
Manufacturing

Finance and Investment
Financing Service
Biodiversity Importance Areas
C.P. Group has undergone the rapid screening of biodiversity-related risk. The operating sites from all business units have been assessed using the IBAT program that integrates 3 databases, including Protected Areas (PAs), Key Biodiversity Area (KBAs), and IUCN Red List Species. The result of IBAT programs to screen 1991 operating sites in 21 countries can be summarized as follows.
Summary of protected areas
Summary of key biodiversity areas
Number of IUCN Red list of threatened species*
(CR, RN, VU Category) within 50 Km.
Number of Sites
> 450
6
351 - 450
39
251 - 350
159
151 - 250
536
51 - 150
1,027
< 50
224
Assessing Biodiversity Risks through Keystone Software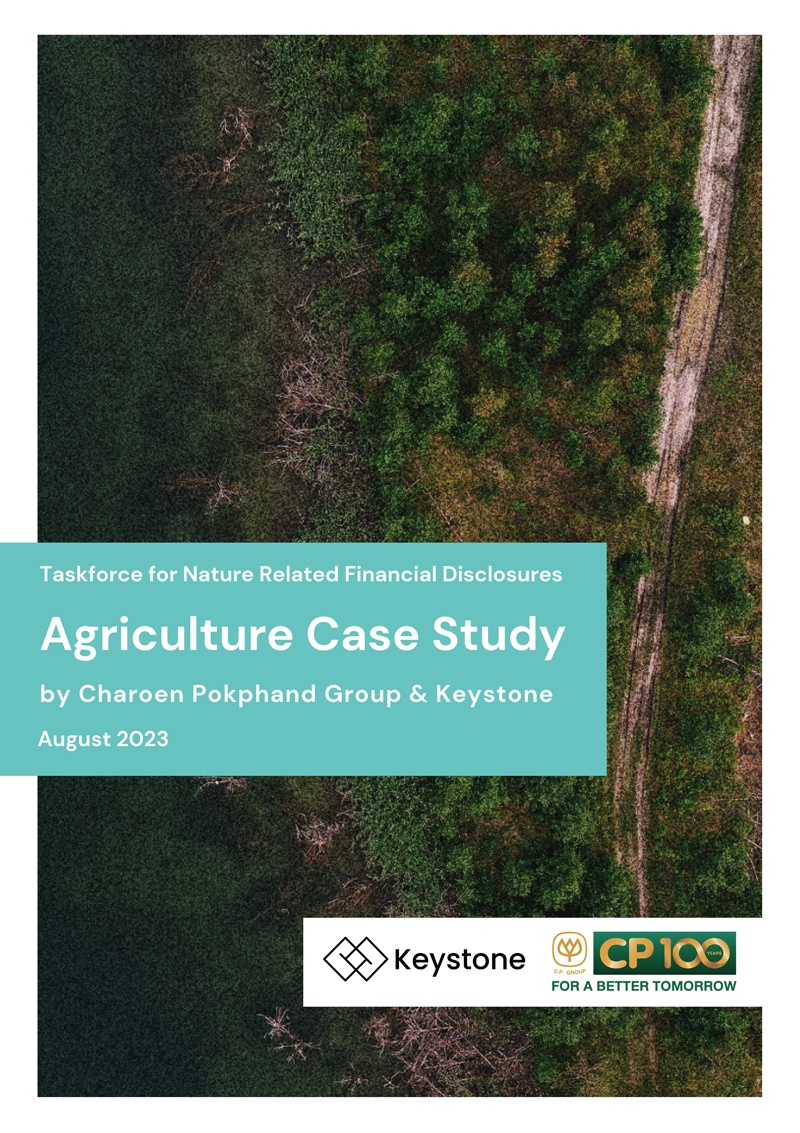 C.P. Group partnered with Keystone, a biodiversity software provider, to pilot the Taskforce for Nature-related Financial Disclosure (TNFD) nature-related risk assessment within its agricultural business lines.
As C.P. Group's business relies heavily on natural resources, understanding its key dependencies on nature is vital. This knowledge enables risk estimations, unlocks opportunities, and positively affects both the company and the communities it engages with.
Building on the foundation of C.P. Group's 2022 Biodiversity Report, the company partnered with Keystone to execute site-specific assessments of nature-related risks and opportunities on farms, utilizing the TNFD framework. Keystone, a TNFD Data Catalyst member, specializes in software that measures, mitigates, and reports nature-related impacts for businesses.
This case study shares the learnings gained from the application of TNFD's LEAP assessment framework as well as the strategies employed by the partnership to overcome gaps in the data landscape. Being an early user of the TNFD beta framework, C.P. Group aims to foster its adoption among other businesses and accelerate the incorporation of nature-related disclosures across industries.
Conservation and Restoration of Terrestrial and Marine Ecosystems and Biodiversity
For the health and sustainability of our planet, Charoen Pokphand Group understands how crucial it is to preserve biodiversity, terrestrial ecosystems, and marine ecosystems. Our dedication to these initiatives stems from our conviction that good business stewardship entails actively aiding in the preservation of our natural heritage.
Conservation of Terrestrial Ecosystems
The C.P. Group is committed to protecting the terrestrial ecosystems and biodiversity hotspots in the regions in which it conducts business. To protect endangered species, preserve natural habitats, and advance sustainable land use practices, we closely partner with conservation organizations, governments, and local communities. By promoting wise land management, we want to stop habitat loss and deforestation, preserving terrestrial ecosystems for future generations.
Restoration of Degraded Land
Taking proactive steps to return degraded land to its natural state is something we strongly believe in. Our efforts to reforest and afforest are essential to the regeneration of ecosystems and the maintenance of the ecosystem services they provide. We seek to improve biodiversity, resist climate change, and create resilient habitats for varied flora and wildlife through planned planting and conservation initiatives.
Marine Ecosystem Conservation
The well-being of all species on Earth depends on the condition of our oceans. Through ethical standards in our aquaculture operations, coastal development, and participation in marine conservation programs, C.P. Group is dedicated to the preservation of the marine ecosystem. To preserve the durability of marine ecosystems, we work in partnership with local people and marine specialists to save marine biodiversity, avoid overfishing, and promote sustainable aquaculture.
Conservation and Restoration of Terrestrial and Marine Ecosystems and Biodiversity Progress
Target and progress of deforestation and conversion-free commodities
of key raw materials are sourced from deforestation-free areas within 2030
Animal exploitation for commercial used
Our business does not have a direct exploitation of wild animal or species from forest ecosystem. Our raw materials for animal feed products comprises of corn, soybean meals, fish meal, rice bran which are purchased from local farmers to support local farmers. For the fish meal, we purchase from only suppliers who sourced their raw material from by-products of processing plants, e.g. canned tuna, and is subjected to meet the requirements on responsibility and traceability, certified with the International Fishmeal and Fish Oil Organization's Responsible Supply (IFFO RS) standard.
Actions implemented to restore the terrestrial and marine ecosystem and biodiversity in operations and supply chain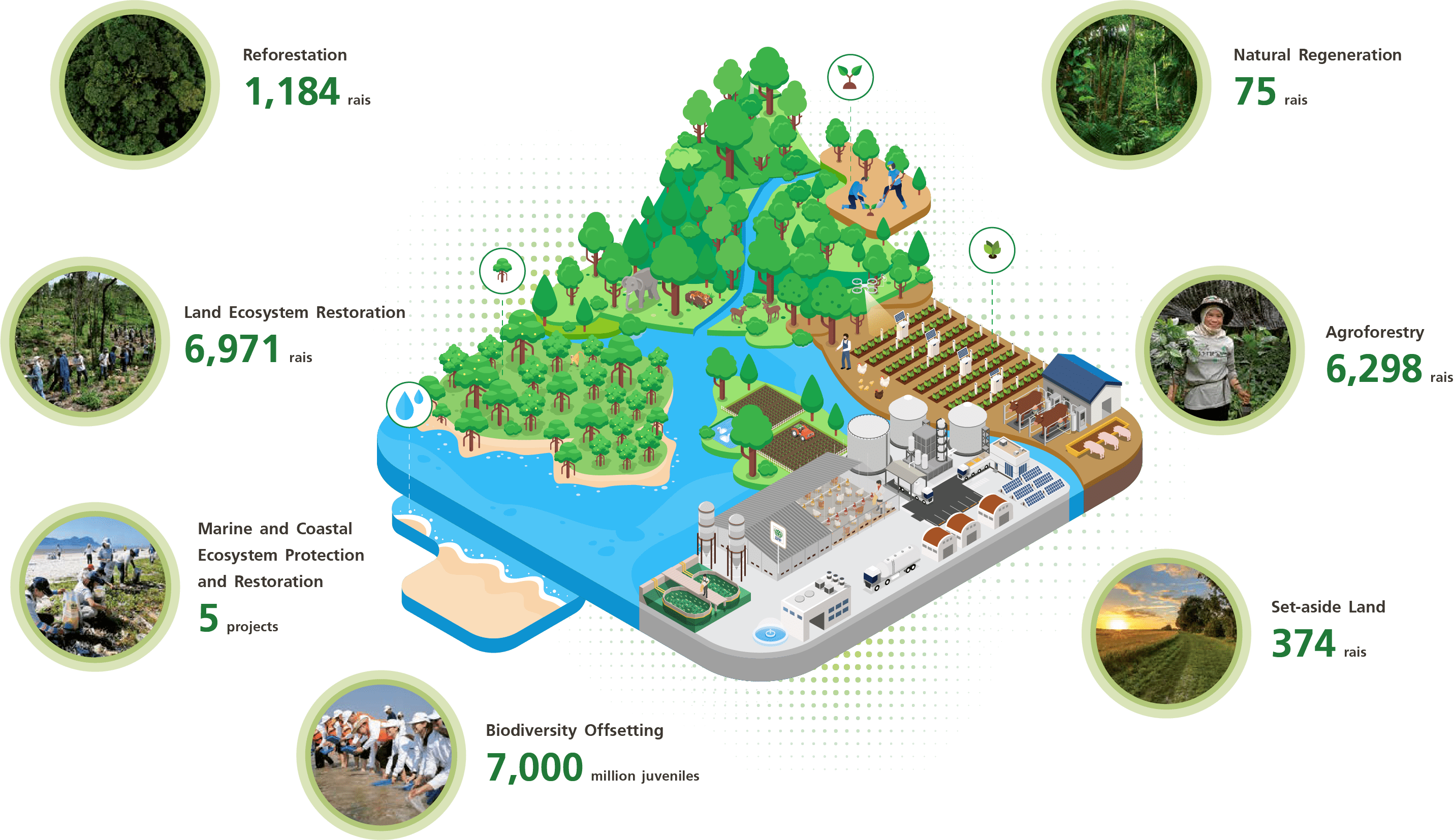 CPF Rak Ni-Ves Project at Pasak Watershed, Phraya Doen Thong Mountain
Since 2016 until present, Charoen Pokphand Foods Public Company Limited (CPF) has collaborated with the Royal Forest Department and local communities in the conservation, restoration and reforestation of Phraya Doen Thong mountain in Phatthana Nikhom district, Lopburi province, which is a watershed forest for Pasak River. For the first phase (2016-2020), the project conserved and restored 5,971 rais. In the second phase (2021-2025), project has proceeded with conserve, restore, and reforest of 1,000 more raise. The reforest has been done under 4 approach according to the condition of the forest; meticulous reforestation, forest-enhanced reforestation, natural germination, and ecological reforestation. These approached help reduce time to restore of watershed forests in Pasak basin and proceeded to conserve, restore and reforest 1,000 more rais in its second phase (2021-2025), bringing the total to 6,971 rais.
As a result of the first phase, the once degraded forest covered with vines and thorns that lacked biodiversity as perennial plants were unable to grow were transformed into a green forest with diverse plant species, thus returning abundance to nature.
Forest restoration also increase wildlife habitat and help increase species and amount of wildlife. This is another indices that indicate the integrity of ecosystem. Hence, CPF joined with the Faculty of Forestry, Kasetsart University to study the biodiversity of wildlife, such as birds, mammals, reptiles, and amphibians. The data will then be used as database and performance indicators for forest conservation and restoration. The survey were conducted through on-site visit and monitoring via Camera Trap. More than 174 species of wildlife were found within the area, such as pangolin, which is considered as critically endangered (CR) species on IUCN Red List; the cormorant, which is considered as a near threatened (NT) species; and leopard cat, pine bunting and fox were also found.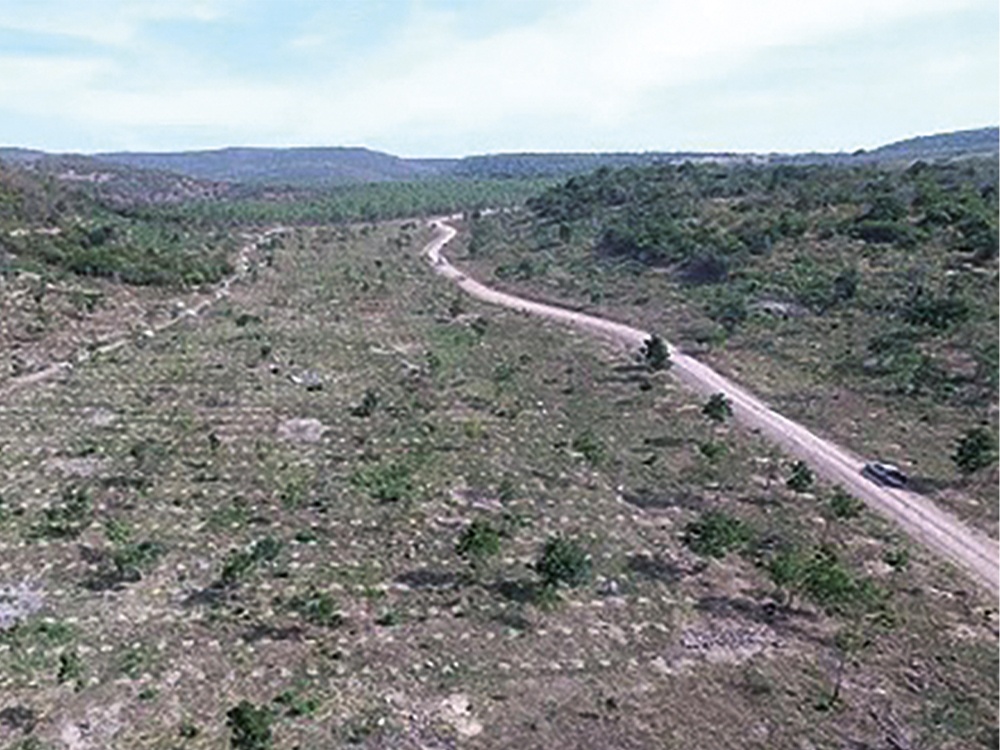 2016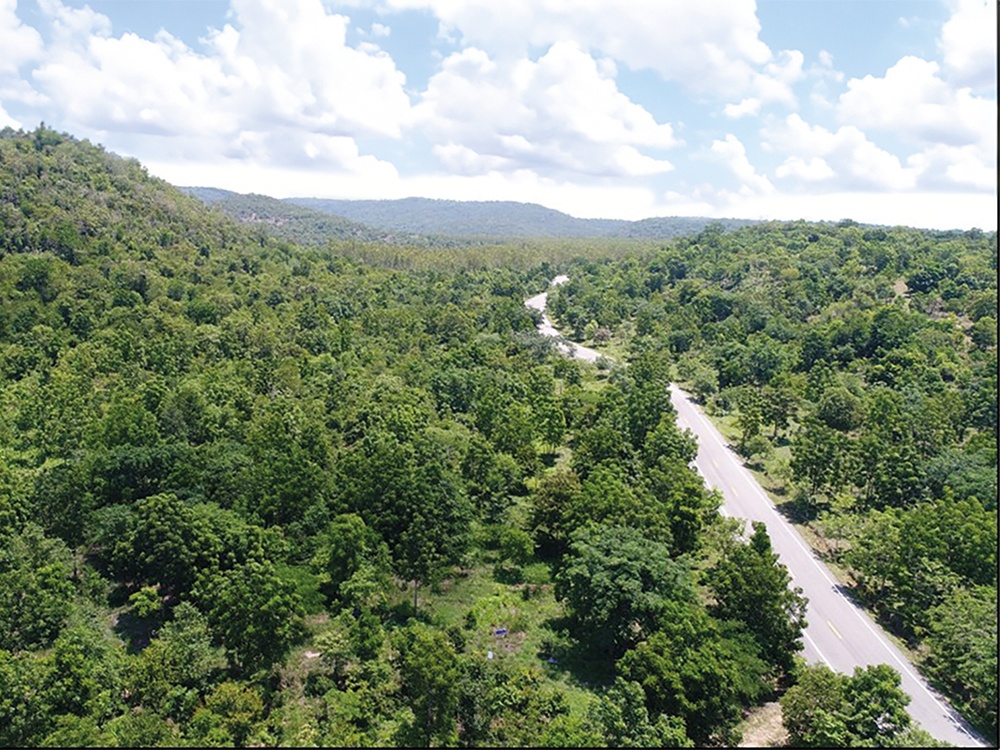 2021
Environmental, Social, and Economic Value Evaluation
CASE STUDY
CPF Restore the Ocean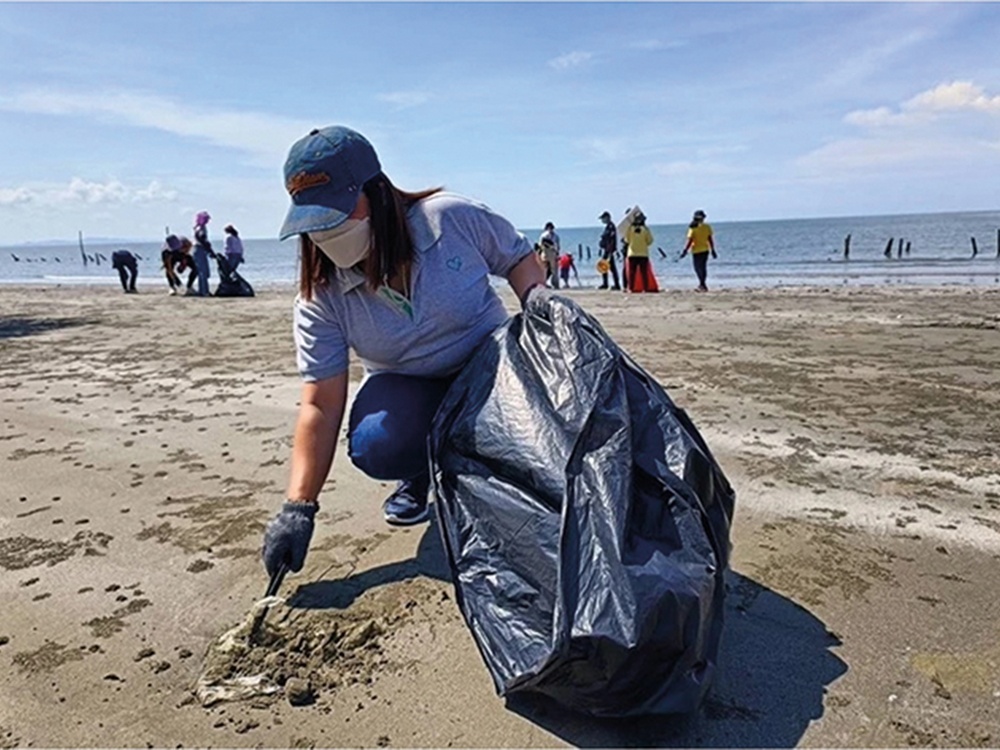 Natural Capital
kilograms of waste
collected around the operating areas
Creating collaboration and driving action through employee awareness raising on the preservation of marine ecosystems by reducing and collecting waste for proper management according to the Ocean Conservancy principle. The project consists of activities, such as "Waste to Value" which engages communities around the mouth of rivers and canals in collecting, sorting and transforming waste into community products as well as encouraging the establishment of a community enterprise to further develop knowledge in the community;
"Trap the Sea Trash" to collect waste washed ashore on beaches for further development, i.e., lightweight bricks from plastic fishnets, and plant pots from Styrofoam. The project also established a marine waste learning center in the community;
"Catch the Trash Back to the Shore" to encourage fishers to collect garbage floating in the sea back to shore for recycling. Plastic bottles are upcycled into polo shirts through a collaboration with PTT Global Chemical Public Company Limited.
Invasive Alien Species
The delicate balance of our ecosystems and biodiversity is seriously threatened by invasive alien species, as we at C.P. Group are aware. We are strongly dedicated to preventing the introduction and spread of these non-native species, safeguarding the preservation of our natural heritage, and promoting a sustainable environment for future generations as a responsible global conglomerate.
The C.P. Group's strategy for halting the spread of invasive alien species is based on preventative measures, ethical sourcing, and partnership with key stakeholders. Through thorough risk analysis, adherence to international laws, and ongoing operation monitoring, we seek to stop the introduction and spread of invasive species.
We place a strong emphasis on the prevention and early detection of invasive species. We put out a lot of effort to reduce the chance that invasive species could accidently enter our supply chain and business processes. Our thorough risk assessment methods assist in identifying potential dangers, allowing us to implement the necessary countermeasures.
The C.P. Group is dedicated to ethical trade procedures and responsible procurement that reduce the possibility of importing invasive species through our supply chain. To ensure adherence to pertinent laws and best practices for the avoidance of the introduction of invasive species, we work closely with our suppliers.
We believe that resolving the problem of invading alien species necessitates collaborative action. C.P. Group works actively with governments, non-governmental organizations (NGOs), academics, and local communities to exchange information, best practices, and resources. We also create awareness among our employees, suppliers, and customers in order to promote a broader understanding of the issue and appropriate behavior.
C.P. Group is prepared to respond quickly and efficiently in the unfortunate case of an invasive species invasion. To minimize the impact on ecosystems and biodiversity, we collaborate closely with local authorities and experts to execute containment and eradication strategies.
Identification of activities that lead to the invasion of alien species in operation and supply chain.
We are aware that our business operation could pose the impact from introduction of invasive species into environment. In the seed business, research and development of new plant species could be a threat to the ecosystem particularly where the native plants are rare or endangered. For the crop integration, introduction of non-native plant to cultivation land could invade and cause the damage to ecosystem same as the livestock and aquaculture farming which must be aware of before introducing new species into the farm system.
Cooperation with stakeholders and external organizations to protect ecosystems and biodiversity
Charoen Pokphand Group recognizes that the protection of ecosystems and biodiversity requires cooperation from all sectors. Thus, the Group has corporate with the private sector and civil society to build a network of operations to protect ecosystems and biodiversity to achieve sustainable goals.
The Group is therefore committed to doing business that creates benefits in 3 dimensions, economy, society and environment. The Group has participated in the 15th parallel meeting of the Conference of States Parties on Biological Diversity or CBD COP15 held in Kunming, China. In China, it showcased its vision of doing business with ecological stewardship at the "Business and Biodiversity Forum" jointly organized by the UN Convention on Biological Diversity and the Ministry of Ecology and Environment (MEE), China.
Progress of Traceable High-Risk Main Raw Materials
C.P. Group has developed a fast, accurate, and transparent traceability system covering our entire supply chain that helps to foster confidence among our consumers. The system serves as a tool for managing our material environmental and social risks and particularly focuses on protecting impacts on ecosystems and biodiversity.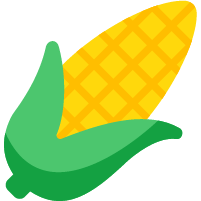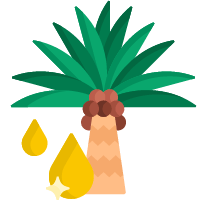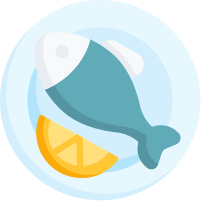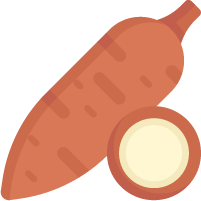 Remark: As of December 2021, 26.7% of overall high risk raw material are traceable. The overall progress (26.7%) is calculated from 5 main raw materials and using volume of five (5) raw materials to be factor in calculation.