Goal and Performance
Charoen Pokphand Group aims to promote water stewardship practices across our operations to achieve sustainable water management and conservation. The Group is focusing on reducing water consumption, implementing water recycling and reuse initiatives, and engaging in community-based projects to ensure responsible water usage and protection of water resources.
%
reduction of water withdrawal per unit of revenue compared to base year 2020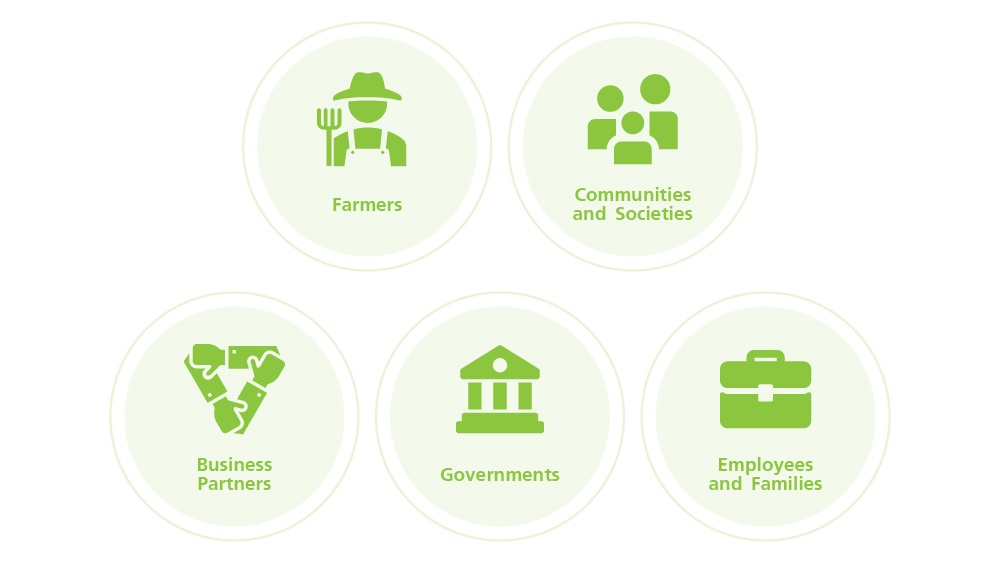 Stakeholders Directly Impacted
Charoen Pokphand Group performs stakeholder assessment and prioritization process on an annual basis to evaluate impacts we have on them and how can they influence our strategies and actions over time. In 2022, the evaluation results showed that our commitment to protecting water resources creates impacts on seven stakeholder groups.
---
More Details on Stakeholder Engagement Report 2022
Our Impact by the Numbers
Water Stewardship Management Approach
Charoen Pokphand Group's water stewardship management approach is deeply rooted in the company's core values and corporate culture. We prioritize responsible water management across their diverse business operations and supply chain. The approach begins with a thorough assessment of water-related risks and opportunities, setting clear objectives in line with global sustainability goals, and adhering to strict environmental standards to protect water quality. Water efficiency and conservation are top priorities for C.P. Group, as we invest in innovative technologies to minimize water consumption while maintaining high productivity levels. Collaboration with stakeholders, including local communities, governments, NGOs, and experts, is central to our approach. We actively engage in dialogue and partnerships to address water challenges collectively and co-create sustainable solutions.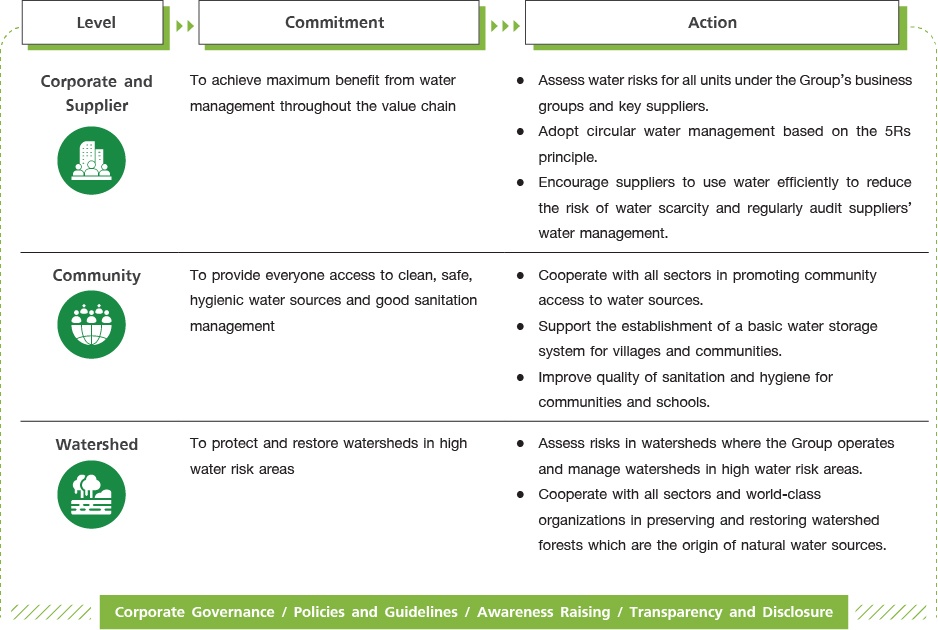 Circular Water Management
Charoen Pokphand Group's water stewardship is based on the principles of the CEO Water Mandate, which is an initiative of the UN Global Compact. In managing our internal water supply, the Group has adopted the Circular Water Management concept in accordance with the 5Rs principle (Reduce, Reuse, Recycle, Restore, and Recover) established by the World Business Council for Sustainable Development (WBCSD). This is aimed at improving water-use efficiency through various measures and enabling water reuse or recycling. We also highlight an effective wastewater treatment process to ensure that the treated water quality meets, or is above, the required standard of each country prior to discharging into natural water resources.
Data on Water Management in 2022
Freshwater TDS ≤ 1,000 mg/L
Other Water TDS > 1,000 mg/L
Water Withdrawal by Source
million cubic meters
Proportion of Water in Water Stressed Areas
* Units located in high and extremely high baseline water stress areas based on Aqueduct Water Risk Atlas
Water Discharge by Source
million cubic meters
Proportion of Water in Water Stressed Areas
* Units located in high and extremely high baseline water stress areas based on Aqueduct Water Risk Atlas
Water Withdrawal from Water Stressed Areas
Total Water Withdrawal Reduction
To meet the water stewardship 2030 goal, 20% reduction of water withdrawal per unit of revenue, C.P. Group has an internal target to reduce absolute water withdrawal by at least 3% cumulatively every year compared to the baseline year 2020.
In 2022, the absolute total water withdrawal was reduced 15% compared to the baseline year 2020.
Water Discharge Quality
BOD (Biological Oxygen Demand)
Mg/L
*The BOD and total nitrogen are calculated from the average values in every business unit.
Integrated Water Risk Assessment
Charoen Pokphand Group has developed a water risk assessment framework for implementation in all business groups. The assessment considers various risk factors, including the water withdrawal volume of each business unit and baseline water stress using the widely recognized Aqueduct Water Risk Atlas tool established by the World Resources Institute (WRI). The assessment results are subsequently ranked according to the three levels of water risk in order to develop appropriate management plans.
Water Risk Assessment Framework
Baseline Water Stress
Water Withdrawal
Water Risk

Low - Medium

Low Risk

Medium Risk

High - Extremely High

Low Risk

Medium Risk

High Risk
Water Management Plan
Low Risk
Regularly monitor water withdrawals through reporting systems
Medium Risk
Improve water use efficiency using the "5Rs" principle
Regularly monitor water withdrawals through reporting systems
High Risk
Improve water use efficiency using the "5Rs" principle
Regularly monitor water withdrawals through reporting systems
Assess local-level risks using the "Local Water Tool"
Assess water risks for key suppliers
In 2022, a review of water risk assessment was conducted on all of Charoen Pokphand Group's production units. This has enabled the identification of units with high water risk levels, which account for 1% of all units. The Group has emphasized promoting the implementation of an intensive water management plan and continuous follow-ups on the performance of water consumption reduction.
C.P. Production Units with High Water Risk Level
(By Region)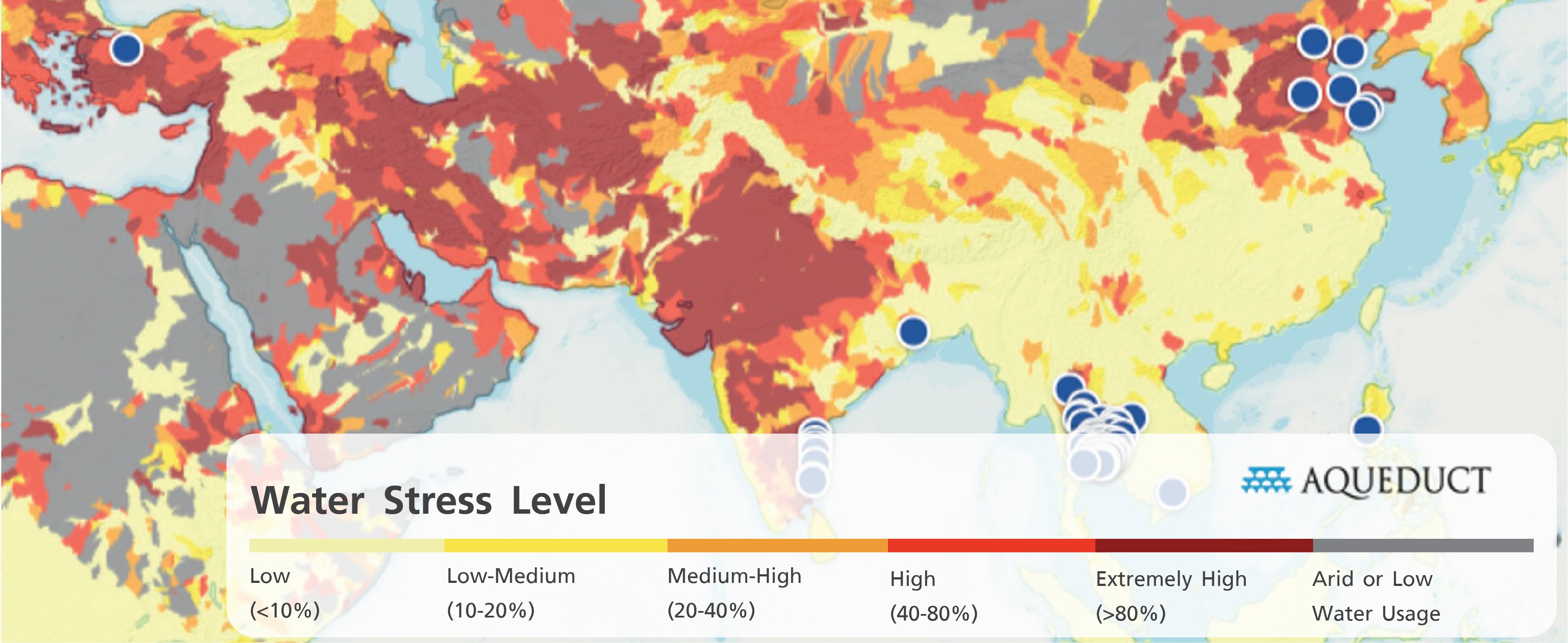 Water Management for Suppliers
Charoen Pokphand Group is committed to using water resources sustainably and places importance on the effective management of water across the entire supply chain. In view of this, the Group has developed a water management guideline for suppliers, who are the key stakeholders in our business, to promote their water-use efficiency, reduce water shortage risks, and jointly campaign for the conservation of water resources.
Water Risk Assessment
Conduct water risk assessment for suppliers to classify them by water stress level using internationally trusted tools
Water Management System
Collaborate with suppliers in water management planning to optimize water-use efficiency
Supplier Water Management Audit
Join the evaluation and audit of suppliers' water management system, wastewater treatment, and wastewater quality that meets the standard
Promotion of Water Resources Conservation Activities
Collaborate with suppliers in promoting water-saving activities as well as provide knowledge and understanding about the importance of water resources conservation
Water Management Action for Suppliers
Water Management for Communities
Water is an essential resource for community well-being and a fundamental human right, according to Charoen Pokphand Group. We are committed to enhancing water security and resilience in the places where we operate through our Water Management for Communities initiative. We strive to address water-related concerns, promote equitable access to clean water and sanitation, and contribute to the sustainable development of communities all over the world through collaborating with regional communities, governments, and stakeholders.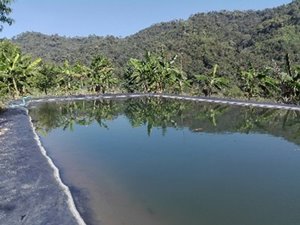 Thailand
---
Safe Nature Project,
Mae Chaem District, Chiang Mai Province
Supporting the development of water systems for agriculture for farmers in Ban Mae Pan and Ban Doi San Kiang communities, Mae Chaem District, Chiang Mai Province, by building 52 wells on Phuang San Khao, covering an area of 1,450 rais for 146 households.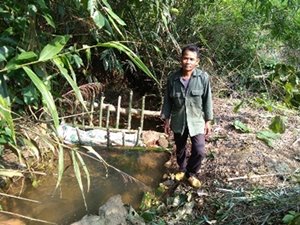 Thailand
---
"Nam Phang" Model Project
Collaborate with the Northern Development Foundation in building check dams to restore natural resources, increase the moisture of the forest and support the occupation of farmers in Nam Pang Sub-district, Mae Charim District, Nan Province, with 201 weirs and 64 wells of Bo Phuang water system, total area of 1,876 rais.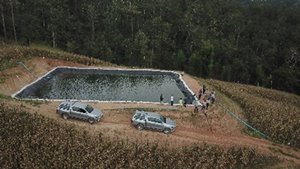 Thailand
---
Water Resources for Agricultural Development Project,
Ban Mae Wak Community, Chiang Mai Province
Collaborate with Highland Research and Development Institute and Land Development Department to build wells and water pipes that transport water to Ban Mae Wak Community, Chiang Mai Province, to have water sources for agricultural activities by building 7 wells and installing PVC water pipes, the total distance is 5,850 meters.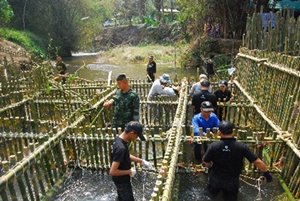 Thailand
---
Living Weir Projects in
17 Northern Provinces
Collaborate with the Nan Community Coordination Center to create watershed forests without planting trees by building 112 weirs to prevent flooding and manage water problems sufficiently for communities in 17 northern provinces.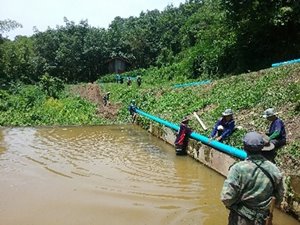 ประเทศไทย
---
Collaboration Project in
Mueang Chang Subdistrict, Nan Province
Collaborate with Jogo Learning Center and Muang Chang Sub-district Administrative Organization to support community access to water sources in Muang Chang Sub-district, Nan Province by building check dams to collecting water, totaling 9 points, benefiting 11,268 rais, building 21,000-meter long water pipelines for agriculture in 6 villages or 2,024 households and also building pond, with a total benefit area of 38,541 rais.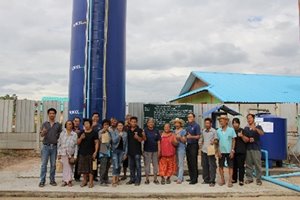 Thailand
---
Restoration of Clean Water Project to Ban Samong Community,
Prachinburi Province
Somong Village community has a problem with low tap water pressure that causes the tap water to not flow thoroughly, in addition, the reserve water tank is not enough for use. CPF therefore proceeded to improve the water supply system by replacing the sand filter in the groundwater filtration system and improving the electrical control cabinet to be safe. This can increase the village water production rate by more than 3 cubic meters/hour.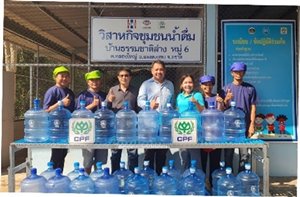 Thailand
---
Natural Drinking Water Project,
Ban Thammachat Lang, Trad Province
Due to the problem of community drinking water in Ban Thamma Lang community, Trat province does not meet the standard. CPF has cooperated with Pracharat and the National Village Fund to use the RO filter to improve the new community drinking water plant. CPF will help to check the water quality every month and be a part of the certification of drinking water quality standards from the provincial public health. It will help the community to produce clean drinking water at average of 2,100 buckets/month.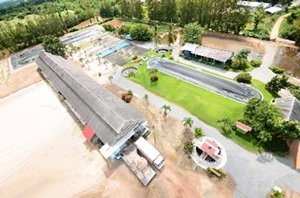 Thailand
---
Swine Manure Fertilizer Water Project for Ban Huay Nam Dib Community, Chiang Mai Province
Farmers in Ban Huai Nam Dip community encountered a shortage of water for use in agriculture. In addition, the company has biogas production systems within the pig farms which can bring compost water from sludge and water overflow in biogas to farmers for agricultural use at least 15,000 cubic meters/year.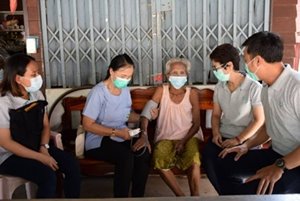 Thailand
---
Toilet Construction Project by CPF's Fund for Elderly, Don Krabueng Subdistrict, Ratchaburi Province
CPF continues to take care of the elderly in the project "CPF Returns Happiness to the Elderly" who has no children to take care of and has no income by bringing subsistence allowances to the elderly that living around farms and factories. It also covers housing matters such as bathrooms that facilitate the use of the elderly.
Thailand
---
Check Dam Reparation Project, Khao Phraya Doen Tong
CPF prepares to work together with communities to repair check dams around the CPF Rak Niwet project in Pa Sak Basin, Khao Phraya Doen Thong, Lop Buri Province, where the check dam repairs must be done continuously so that the rainwater that falls can nourish the trees to grow by expanding the project together with the community to see the value and sustainable use of the forest.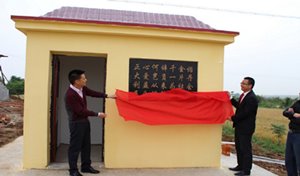 China
---
Well and Pumping Station Construction Project, Bai Dian Village, Xiangzhou District, Hubei Province
CP supports the construction of wells and pumping stations for Bai Dian Village, Yushan Area, Xiangzhou District, to help solve the irrigation problem of 7,500 Rais of farmland in 7 villages and solve the water shortage problem in the daily lives of 19,000 people.
China
---
Village Water Supply System Installation Project, Chang Shun Village, Zitong District, Sichuan Province
During the dry season of every year, groundwater resources are insufficient to meet the needs in Changchun Village, Hongren Area, Zitong District, where Sichuan Chia Tai Livestock Co., Ltd. operates a pig farm business. Therefore, CP has supported local governments and people in establishing a project to install water supply system. It also helps to solve the problem of quantity and quality of drinking water for 33 households or about 147 people to have clean and safe drinking water.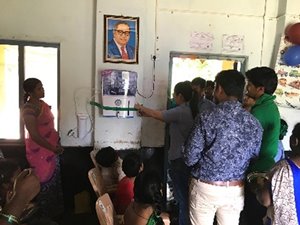 India
---
Water For Life Project
From the situation of access to clean water in India, CPF India has supported the provision of clean and safe drinking water by installing RO water systems for 17 communities, a total of 4,250 households and 21 schools with 2,180 students.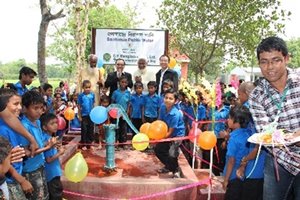 Bangladesh
---
Groundwater Well Construction for Communities Project
Due to the shortage of water for the community in the areas around C.P. Bangladesh operations, C.P. Bangladesh has implemented a project to build groundwater wells for children and communities, such as schools, markets, and mosques 7 venues for 700 people.
Cambodia
---
Clean Toilets for Students Project, Kampong Speu Province
C.P. Cambodia Co., Ltd. gives importance to good hygiene for students and wants to instill the value of cleanliness in the community. Therefore, the project "Clean Toilets for Children" was organized by donating clean toilets, sports equipment, and providing lunch to 630 students at Ang Ta Preah School, Kampong Sprue Province.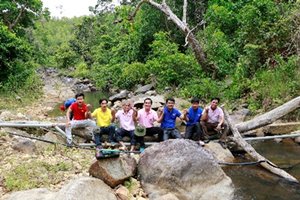 Vietnam
---
Ka Nau Village Water Pipeline Installation Project, Binh Dihn Province
C.P. Vietnam cooperates with Vietnam Youth Federation Binh Dinh Province installed a 1,500 meter water pipe system to provide access to clean water for 68 families or about 250 people in Ka Nau Village, a remote area of the province.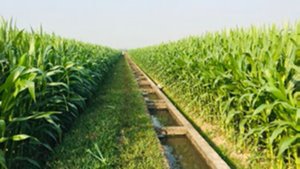 Vietnam
---
Home for Water Construction Project, Trang Bang District, Tây Ninh Province
C.P. Seeds Vietnam Co.,Ltd. and local government participated in the development of a canal to supply water to farmers in the seed production promotion zone at Trang Bang District, Teninh Province. has used water from waterway for cultivation and agriculture, resulting in getting more productivity from planting, creating income and sustainability for farmers.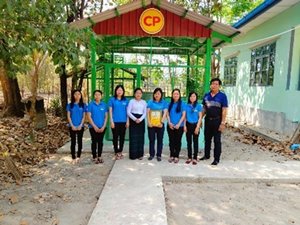 Myanmar
---
Clean Drinking Water for Schools in Aung Za Bu
C.P. Myanmar has organized Our School Our Future activities by installing water filters in schools in Aung Za Bu District to encourage students and teachers to have clean drinking water and hygiene for 231 people.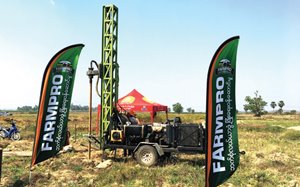 Myanmar
---
Water Sources for Sustainable Agriculture Projects in Bago and Naypyitaw
Because the areas in Bago and Naypyitaw are far from natural water sources and irrigation is still inaccessible. Farmers lack water for cultivation. CPP has coordinated to assist in drilling 194 groundwater wells and creating 24 groundwater banks for 174 farmers' households covering an area of 2,425 rai.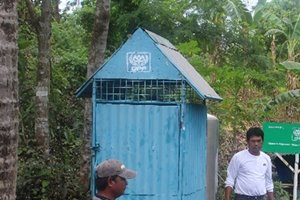 Philippines
---
Sharing Water Resources with Barangay Gugo Community Project
CPF Philippines supports the Barangay Gugo community near the operation to have access to sufficient water. So, water pumps and water pipes have been installed to transport water from the groundwater well within the operation to people in the community, 62 households, representing approximately 1,673 cubic meters of water per year.
Water Management for Watershed
Charoen Pokphand Group performs water risk assessments based on an operational framework on all our production sites. This allows the Group to identify watersheds that are located in high water risk areas. According to the assessment, by using Aqueduct Water Risk Atlas, it results that 14 major watersheds in 6 countries where the Group operates are situated in high water risk areas. Therefore, the Group gives priority to cooperating with all sectors to protect and rehabilitate watersheds which are the source of water resources needed in our daily lives and ensure that everyone will have a right to access clean and sufficient water.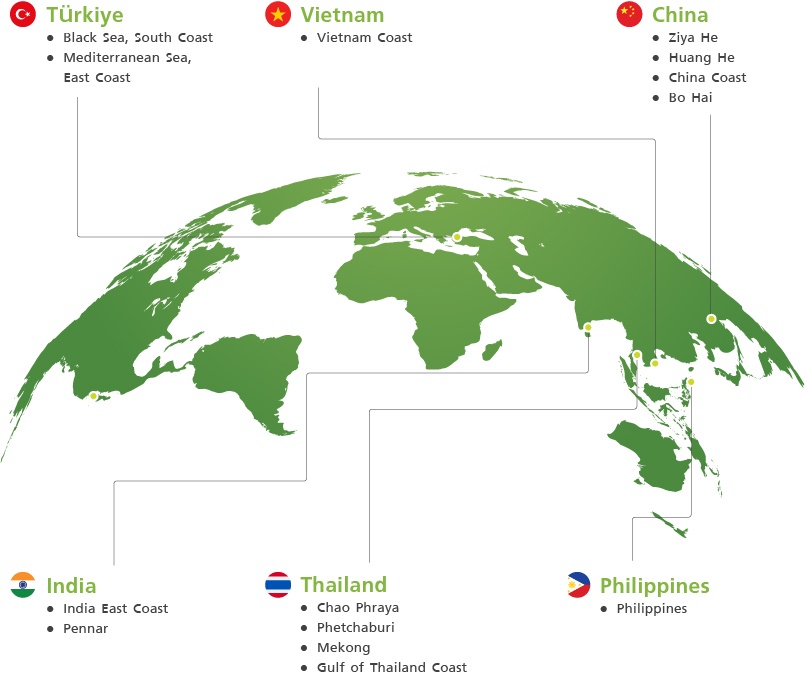 Case Study
Good Deeds for thr World CP 100th Anniversary: Planting for Sustainability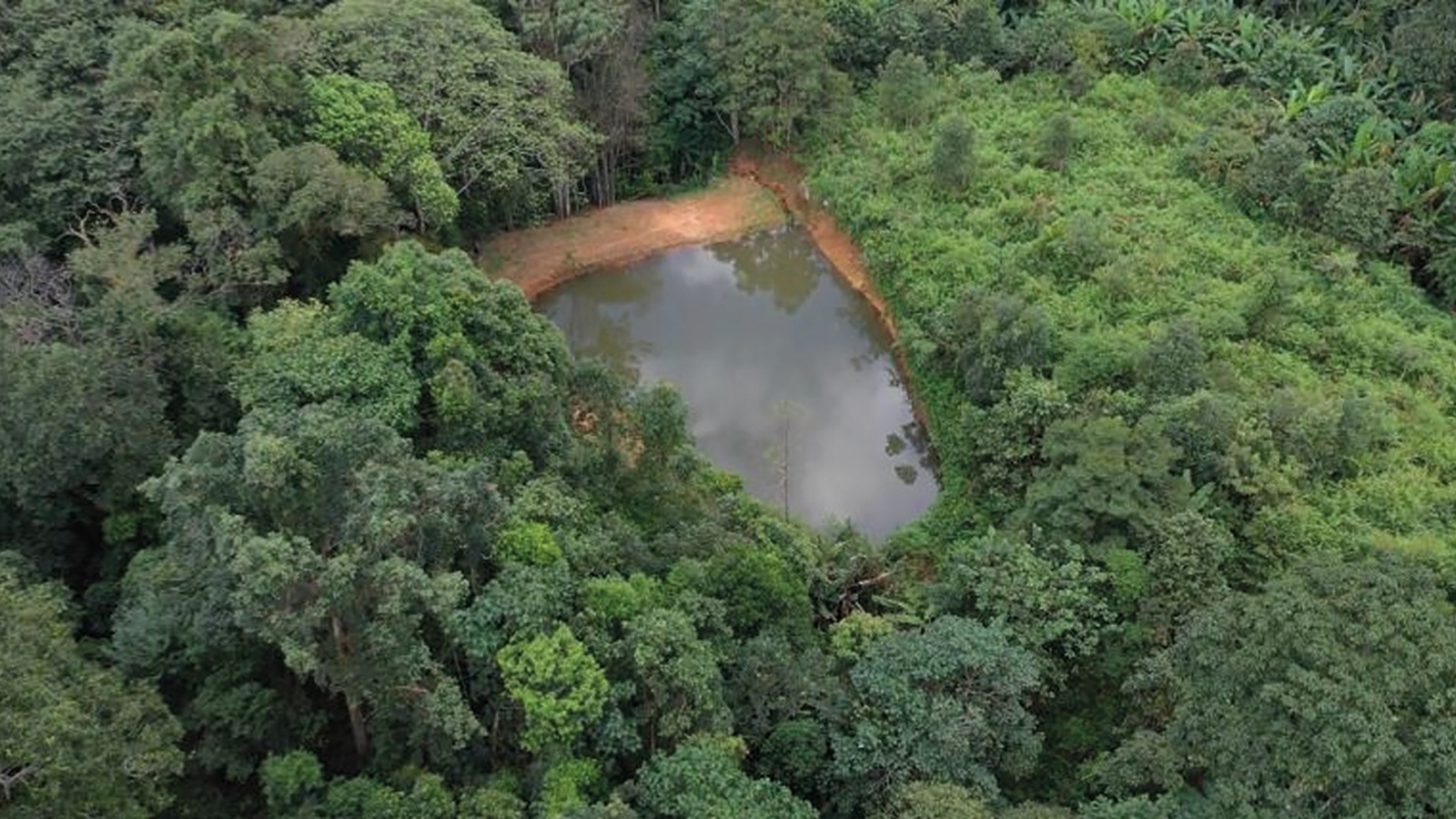 Planted
trees
Under this project, Charoen Pokphand Group has joined forces with partners from the government, civil society, private sector and communities in four watersheds, namely Ping, Wang, Yom, and Nan, which are Thailand's major watersheds in the Chao Phraya River Basin, an area categorized as a high water risk area. The project targets to increase green areas in order to restore watershed forests and aims to enable communities to live in harmony with nature. During the past five years, the project has planted more than 758,755 trees, In 2022, the project planted 212,096 more trees, resulted in a total of 970,851 trees planted in the four watersheds, Pink, Wang, Yom and Nan.