Our Impact by the Numbers
GRI and SASB Index Report 2021

Code of Conduct

Conflicts of Interest Policy and Guidelines

Anti-Bribery and Anti-Corruption Policy and Guidelines

Gifts and Benefits Policy and Guidelines

Anti-Money Laundering Policy and Guidelines

Whistleblowing Policy and Guidelines

Personal Data Protection Policy and Guidelines
2030 Goals and Performance
%
of businesses implement a corporate governance impact scoring assessment
Governance Management Approach
Charoen Pokphand Group upholds the principles of corporate governance in conducting our business. We also treat all stakeholders equally. Throughout the past century, the Group has operated with transparency through the corporate governance principles which have been seamlessly merged into our business operations.
The Board of Directors governs the Group in accordance with the principles of corporate governance to ensure respect of stakeholder rights as well as control and manage risks to achieve maximum business efficiency. These endeavors contribute to adding value and creating sustainable growth for the country, the society and Charoen Pokphand Group.
Charoen Pokphand Group has defined a work process to tangibly drive corporate governance operations, such as collaborating with representatives from affiliated companies to ensure a common operational approach and compliance with Group policies and guidelines. The Group's corporate governance mechanisms consist ofcorporate governance structure development,work process creation, communication and engagement, monitoring and reporting, and disclosure.
Risk Management Approach
Charoen Pokphand Group commits to enhancing risk management efficiency by adopting the Integrated Governance, Risk Management and Compliance (Integrated GRC) approach. Furthermore, the Group has also developed a corporate risk management system based on the international standards of the Committee of Sponsoring Organizations of the Treadway Commission (COSO) to ensure the Group's improvement and resilience in managing risks in response to the needs of the changing business environment.
Establishing a Risk Management Culture
To enable Charoen Pokphand Group's stable and sustainable growth amidst business uncertainties, the Group places importance in reinforcing a risk management culture across the organization by establishing and implementing risk management policies and guidelines throughout the Group, reviewing risk management structure to define roles and responsibilities more clearly, communicating and offering trainings related to risks, and sharing knowledge in risk management.
Related Activities and Trainings
Ethical and Compliance Risk Management
The risk of violating ethical and legal requirements is one of the most common risks which may produce significant impact on corporate image. Therefore, Charoen Pokphand Group has arranged training courses on ethical and compliance risk management, covering the topics of risk types, impacts and appropriate management measures.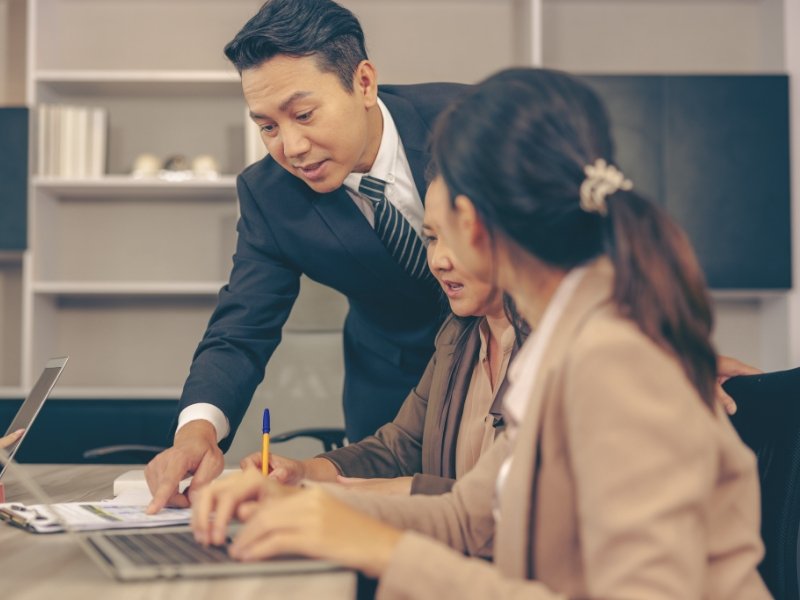 Analysis of Emerging Risks
Charoen Pokphand Group has appointed the Corporate Governance, Risk and Audit Steering Committee to supervise overall risk management, analyze internal and external business environment as well as global economic, social, environmental, political and technological trends in order to assess key risk factors/trends and consider the formulation of appropriate mitigation measures for such key risks. In 2021, the analysis of emerging risk factors that may cause widespread impact on the Group and relevant industries within the next 3-5 years include cybersecurity vulnerabilities, failure in climate management and the spread of new infectious diseases.
Cybersecurity Vulnerabilities

Risk Type: Technological

Description:

It is undeniable that technology, IT systems and digital technology have become indispensable tools in accelerating business progress and efficiently overcoming obstacles. However, they have made organizations or businesses vulnerable to increasing cybersecurity risks that are evolving at such a rapid pace that these organizations or businesses find it hard to install appropriate protection systems in time.

Risks on Charoen Pokphand Group:

The Group's inability to provide data security will affect business continuity in terms of leakage of key operational data or personal data of customers, counterparties and suppliers. This will affect corporate image and credibility.

Response Actions:

In order to strengthen the security of the current IT system, Charoen Pokphand Group has determined two main governance principles. The first involves establishing and announcing the implementation of policies and guidelines across the Group as well as raising employee awareness to ensure acknowledgement of such policies and guidelines. The second is IT risk management which focuses on creating a protection system that meets international criteria.
Failure in Climate Management

Risk Type: Environmental

Description:

At present, the impact of climate change is evident around the world in the forms of unprecedented temperature increase or decrease, droughts, forest fires, floods, natural resource shortage and extinction of animals and plants. These are the consequences of failures to manage climate change in accordance with the Paris Agreement by governments, the private sector and the population. Furthermore, the results of the COP25 in 2021 concluded that climate change remains a top global threat that is highly likely to intensify and become more widespread in the medium to long run.

Risks on Charoen Pokphand Group:

Forecasts have revealed that climate change impacts pose direct risks to Charoen Pokphand Group in terms of rising operating costs as carbon trading policy is expected to intensify, the need for labor migration which creates shortage of labor needed to run businesses, and loss of biodiversity as a result of biotechnology or the use of renewable materials that may not have been tested for a reasonable period of time.

Response Actions:

Charoen Pokphand Group has set as a key goal to become carbon neutral in order to reduce potential impacts on the society. In the meantime, we have also taken part in supporting the Paris Agreement. The Group does not only limit the efforts to achieve our carbon neutral goal to the Group's operational scope and processes, but we also encourage business partners across the supply chain to adopt our goals and operational guidelines in their own businesses to create widespread positive contributions.
Spread of New Infectious Diseases

Risk Type: Social

Description:

The COVID-19 pandemic during the past two years has made us realize that climate change is contributing to the faster spread of new infectious viruses, parasites or bacteria. For example, the rising global temperature has been causing polar ice caps to melt at an accelerated rate, releasing viruses, parasites and bacteria that have been frozen for millions of years into the atmosphere or ocean currents. Upon contact with living organisms, they can develop into rapid-spreading epidemics that are difficult to control while vaccines to stop such outbreak cannot be researched and developed in time. This leads to the loss of lives, economic disruption and social inequality. Without proper management, the problem of social inequality can deteriorate to failure of the people to coexist in the society.

Risks on Charoen Pokphand Group:

The spread of new infectious diseases affects the Group in terms of food security and raw materials needed for production processes.

Response Actions:

As leader in agro-industry and food, retail, and pharmaceuticals, Charoen Pokphand Group places importance in developing both process and product innovations to increase the opportunity to access value for the health and well-being of all. In 2021, the Group stepped into a new role in sustainability and set the following targets to promote health and well-being which are : 1) 70% of B2B and B2C sales derive from products and services that promote health and well-being, and 2) 10 million children, citizens and poor people receive support in access to safe and nutritious food. In addition to these targets, the Group also collaborated with partners from various sectors to join forces in overcoming other potential crises in the future.
Compliance
Charoen Pokphand Group has defined operational and behavioral guidelines in the Charoen Pokphand Group Code of Conduct which has been submitted to directors, executives and employees at all levels for their acknowledgement, understanding and adherence as guidelines in performing their duties.
Code of Conduct
Related Activities and Trainings
Joining the Thailand's Private Sector Collective Action Coalition Against Corruption (CAC)
Charoen Pokphand Group commits to preserving our intent to operate with transparency and accountability in line with international principles. The Group has defined policies and guidelines to support and encourage anti-corruption awareness in executives and personnel at all levels, such as avoiding conflicts of interest, handling gifts, or any other benefits. These policies and guidelines are disclosed to the public on the Group's website. Furthermore, in 2021, the Group has declared our intent to become a member of the Thailand's Private Sector Collective Action Coalition Against Corruption (CAC). Currently, the Group is in the preparation process to acquire certification in 2022.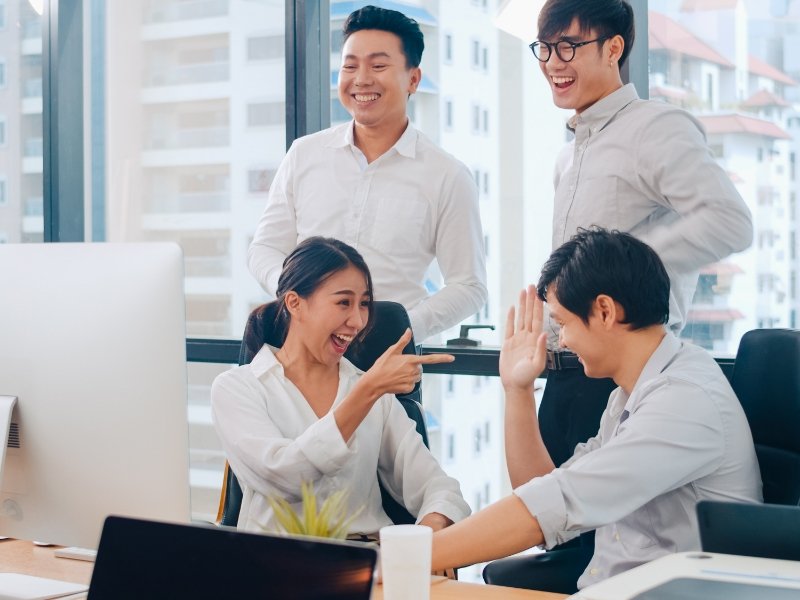 Complaints and Whistleblowing
Charoen Pokphand Group has established the Whistleblowing Policy and Guidelines to accept opinions, recommendations and complaints from both internal and external parties who have been affected or are likely to be affected by the Group's business operations. Furthermore, in order to demonstrate clear, honest and transparent practices, the Group has determined guidelines that are consistent with international standards regarding roles and responsibilities of concerned parties, whistleblower/complainant protection measures, investigation process and penalties.
Number of Complaints relating to Employee Misconduct and Management Measures in 2021
2021
Management Measure
No. of Cases
Under Investigation
Substantiated Case
Non-substantiated Case
Verbal Warning
Written Warning
Suspension
Dismissal
Complaints Related to Ethics and Morality (case)
Fraud
2
-
-
2
-
-
-
-
Conflict of interest
5
-
3
2
-
2
-
1
Non-compliance
7
-
4
3
3
1
-
-
Discrimination
8
-
2
6
1
1
-
-
Harassment
9
-
3
6
3
-
-
-
Corruption
3
-
1
2
-
-
-
1
Complaints Related to Anti-Competitive Behaviors (case)
Anti-competitive Behavior
-
-
-
-
-
-
-
-
Total (case)
34
0
13
21
7
4
0
2
Note * Violations of environmental regulations or laws with fines not exceeding USD 10,000
Details on violation of the Code of Conduct and ethics