Social Impact and Economic Contribution
2030 Goals and Performance
million people
jobs supported to generate incomes for people in need e.g. small-holder-farmers, SMEs and vulnerable groups along our supply chain
Management Approach
Charoen Pokphand Group is conscious that social and economic problems have profound impacts on business operations. For the sustainable management of our business, the Group targets to make contributions to community development and reduction of social inequality. Therefore, the Group has incorporated job promotion and income creation for those in need as part of our business through a wide range of activities, such as supporting the enhancement of financial knowledge, abilities, skills and experiences as well as creating opportunities to take part in value creation. This has been carried out in an effort to eradicate poverty from the society and enable communities in need to live sustainably based on basic social necessities. For this reason, the Group has initiated guidelines and action plans for the implementation of the "C.P. for Sustainability Program"
To drive strategies and promote the engagement of executives and employees from around the world in the development of investment projects or social activities that focus on increasing farmers' capacity, supporting SMEs and developing the quality of life for vulnerable groups and those in need. Outstanding projects are also honored as good models of the Group.
C.P. For Sustainability
The C.P. for Sustainability Program has been carried out with the purpose of instilling consciousness of sustainability into the DNA of the Group's executives and employees worldwide. It also promotes the implementation of proactive investment projects or social activities in all areas where the Group operates. This is in accordance with the goal of combining value and social benefit creation with sustainable corporate development. Each year, outstanding projects/models are honored as guidelines for the development of models in other locations. This reflects the cooperation and joint efforts in effectively solving social problems.
"These models not only sow the seeds of value creation and change in the society we live in, but they are also essential to our own organization."
Mr. Suphachai Chearavanont Chief Executive Office, Charoen Pokphand Group Company Limited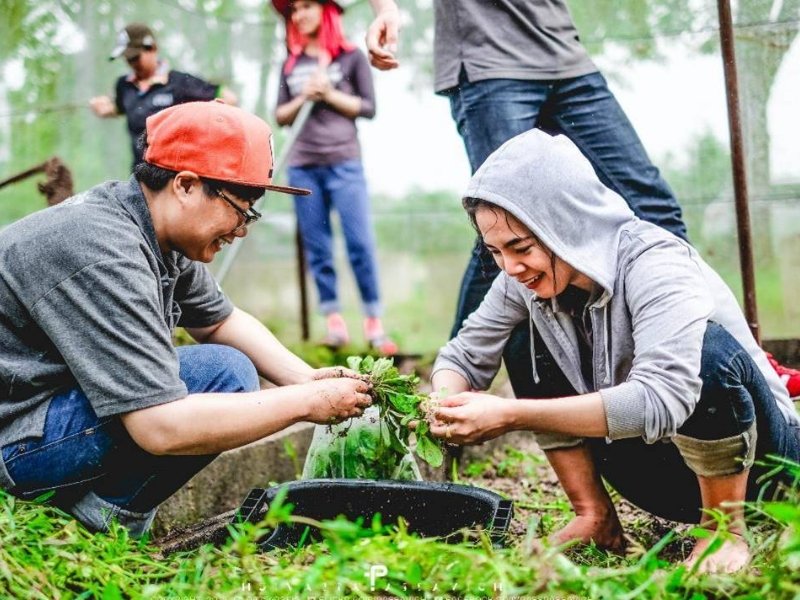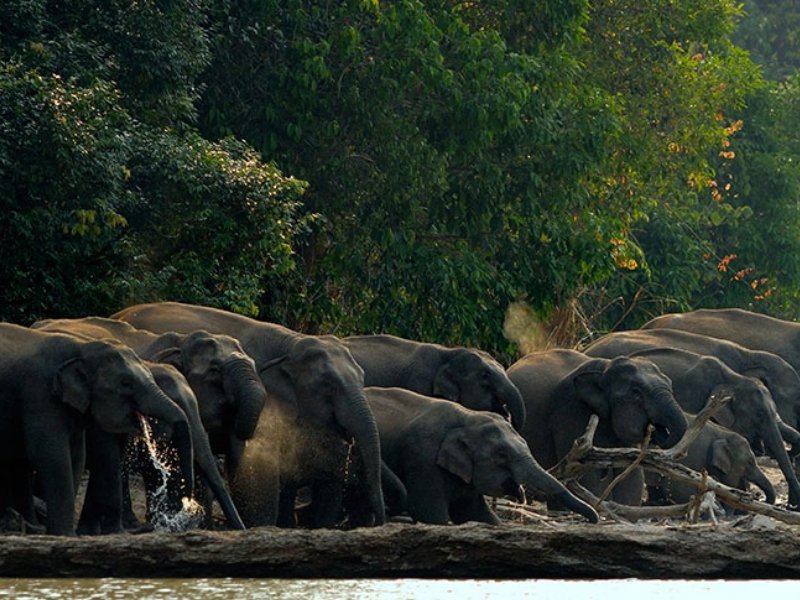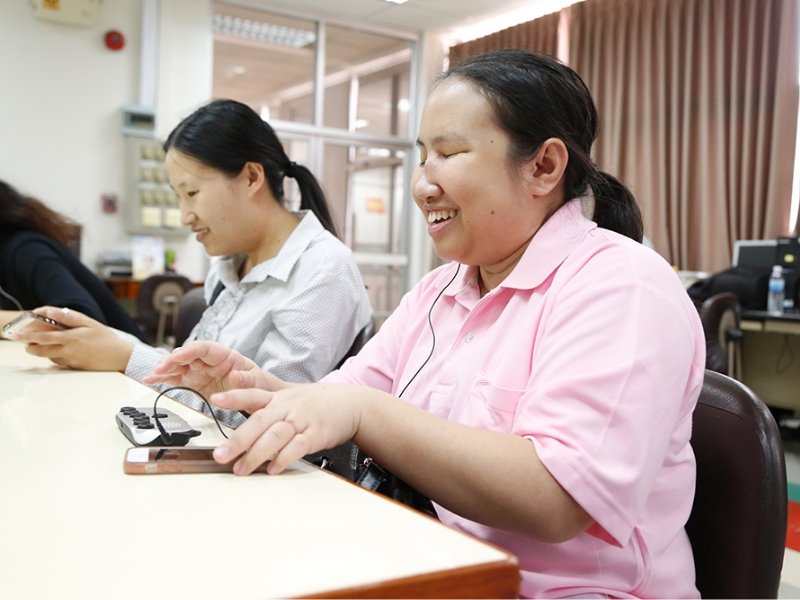 Creating Social Impact and Benefits
Supporting Farmers and Developing Rural Life
persons
Farmers supported
The Group comprehensively operates to promote and develop farmers in terms of agricultural skills, access to technology and land management skills. We focus on conducting projects that create economic, social and environmental values under the "Four Synergies" format through the collaboration of four partners, namely the government, the private sector, financial institutions and farmers. We also endorse laws that support the contract farming system and other projects to enable farmers to be self-reliant and sustainable.
Promoting and developing farmers' quality of life
Supporting SMEs
SMEs
SMEs supported
The Group is determined to support and enable SMEs to conduct and expand their businesses for sustainable growth by focusing on providing fundamental knowledge for occupation and promoting easier access to funding. This provides an opportunity to start a business and advance in one's career. It also supports the upgrading of product and service quality to a more international level. The Group believes that these operations will contribute to driving economic growth for the country with efficiency and sustainability.
Promoting job creation for SMEs
Supporting Vulnerable Groups
persons
Members of vulnerable groups supported
Social inequality greatly affects the underprivileged, especially vulnerable groups who lack the readiness to become self-dependent, such as the disabled, the elderly, children and the socially disadvantaged. The Group recognizes that with our support, quality of life for this group of people can be improved. Therefore, projects have been initiated to benefit them with knowledge and skills that are sufficient for their careers and enable them to make a living on their own despite physical or mental disabilities.
Supporting Other Groups in Need
persons
Besides promoting and supporting the three major groups, Charoen Pokphand Group also acknowledges the need for support of various other groups. Therefore, we provide opportunities and encourage our employees to initiate other projects that can effectively benefit the society and are not restricted to any particular group of people. These projects should focus on solving problems and implement measurable actions to raise awareness within the organization and create new models for the Group's diverse businesses.