Our Impact by the Numbers
GRI and SASB Index Report 2021

Charoen Pokphand Group Climate Related Risk Management Report

TCFD Report 2021

Climate Resilience Policy

Air Quality Management Policy

Hazardous Chemicals and Substances Management Policy

Product Stewardship Policy

Sustainable Packaging Policy
2030 Goals and Performance
%
Reduce GHG emissions from organization (Scope 1 and Scope 2 )
Management Approach
Climate change and global warming are important global agendas that affect the society and environment. Therefore, stakeholders have taken great interest in these issues, leading to communications and discussions relating to both topics. As a company with diverse businesses from the upstream to the downstream of the value chain, Charoen Pokphand Group recognizes the risks and impacts of climate change that are likely to intensify. For this reason, the Group is determined to play a part in alleviating climate change. We have thereby established the goal to become carbon neutral by 2030. Based on the criteria and recommendations of the Science Based Targets initiative (SBTi), this goal is in line with international goals, such as the Paris Agreement and the UN Sustainable Development Goals.
Accordingly, the Group has established an operational framework to manage climate change across the supply chain, defined policies and goals that cover energy efficiency, renewable energy consumption, greenhouse gas emissions reduction, climate risk and opportunity assessment, follow-up and communication on performance in climate change impact management and mitigation to stakeholders through various channels, such as Sustainability Reports, Communications on Progress of the United Nations Global Compact, as well as through the CDP's Climate Change Program. The Group also works towards raising awareness and encouraging stakeholders to take part in reducing greenhouse gas emissions and be capable of adapting to climate change.
Climate Risk and Opportunity Assessment
Charoen Pokphand Group has assessed the organization's climate-related risks and opportunities, conducted a scenario analysis and prepared a Climate-Related Risk Management Report according to the guidelines of the Task Force on Climate-Related Financial Disclosure (TCFD) which covers all aspects of risks, including physical, technological, marketing, policy and regulations, corporate reputation.
In 2021, Charoen Pokphand Group received a
B– ranking
ranking (Management Level) in its first voluntary disclosure to CDP, a standardized and internationally trusted climate change assessment institute.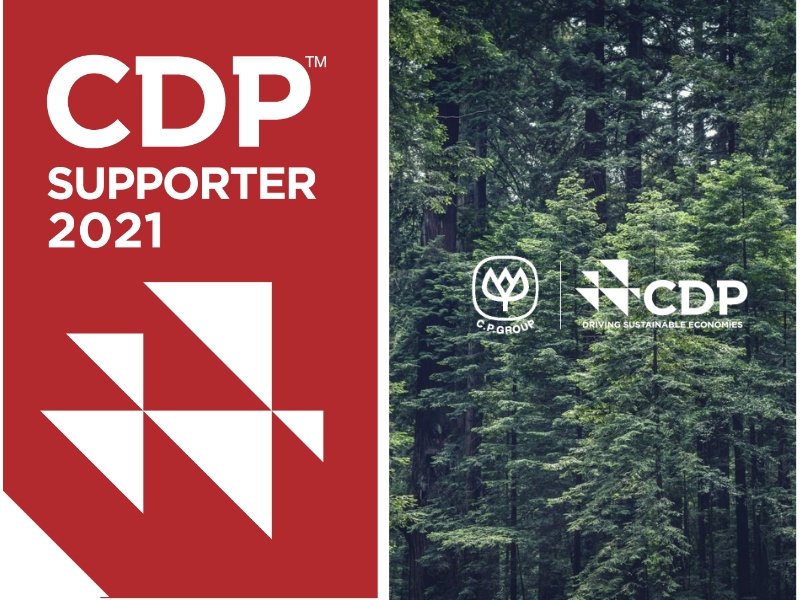 Pathways to Carbon Neutral 2030
In order to become a carbon neutral organization according to our environmental management strategy, the Group focuses on an energy and resource management method that promotes the enhancement of energy efficiency as well as activities that cause minimum environmental impact in all stages covering from the process of designing, management, selection of high-performance equipment and technology, use of clean energy to reduce greenhouse gas, through to encouraging reforestation and cultivation projects for long-term greenhouse gas absorption. We also provide support to our stakeholders along the value chain.
Furthermore, the Group has also considered establishing near-term and long-term targets to reduce greenhouse gas emissions in accordance with the criteria and recommendations of the Science Based Targets initiative (SBTi).



Energy Management, Renewable Energy Consumption
and Greenhouse Gas Emissions
Energy Management
2021 Performance
Proportion of Renewable Energy Use
Energy Use Intensity per Unit of Revenue
Energy Consumption by Country
Energy Consumption by Source
By Source
Energy Consumption by Business Line
By Business Line
Energy Consumption by Type
By Type
Total Energy Use Intensity per Unit of Revenue in 2018-2021
Renewable Energy Use
Data on Renewable Energy Use
Proportion of Renewable Enaergy
Energy Reduction
million GJ
Renewable Energy Consumption
million GJ
Data on Renewable Energy Consumption by Project Category
Greenhouse Gas Reduction
million CO2e
From Renewable Energy Use
%
From Energy Efficiency nhancement
%
Energy Saving Performance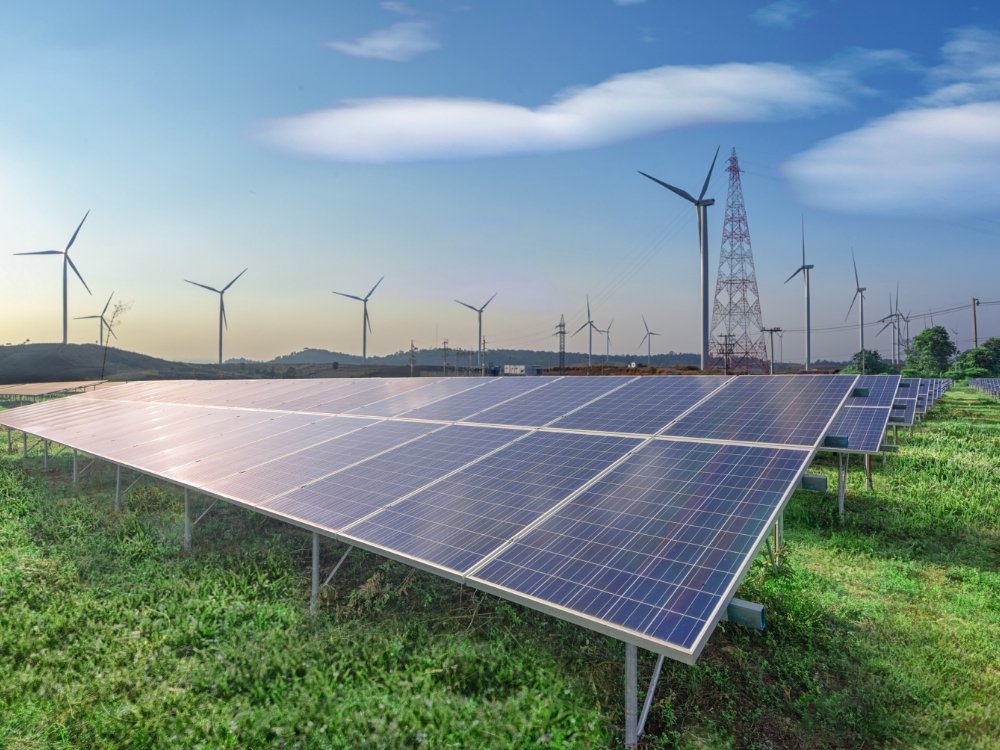 Greenhouse Gas Emissions
2021 Performance
Total Greenhouse Gas Emissions
Greenhouse Gas Reduction
million CO2e
Greenhouse Gas Emissions Intensity
tCO2e/million THB
Greenhouse Gas Emissions by Country
Greenhouse Gas Emissions by Scope
Unit:
million CO2e
Greenhouse Gas Emissions
by Business Line
Greenhouse Gas Emissions
by Type
Greenhouse Gas Emissions Intensity 2018-2021
Greenhouse Gas Emissions per Year
Unit:
million CO2e
Greenhouse Gas Emissions by Business Group
Unit:
million CO2e
Environmental Investments
Charoen Pokphand Group and our affiliates have always placed importance in all aspects of environmental management, including air pollution, water, waste, etc. This has been carried out through environmental investments and environmental management systems that meet international standards and cover all business groups and all countries where the Group operates. The Group also instills in employees the importance of environmental conservation, energy use reduction, efficient use of resources or reduction of plastic use, etc.
In terms of environmental management, Charoen Pokphand Group has regularly audited the use of resources and energies including the management of waste generated from our business operations using systems and equipment that meet international standards. The Group has made investments in environmental management through a variety of projects, including the development of alternative energy, e.g., investing in solar energy to reduce the use of electricity generated from dirty energy or the use of geothermal heat; investing in renewable energy, e.g., replacing fossil fuels with biofuels; investing in the construction of energy-saving buildings, etc.
Summary of Environmental Investments
million THB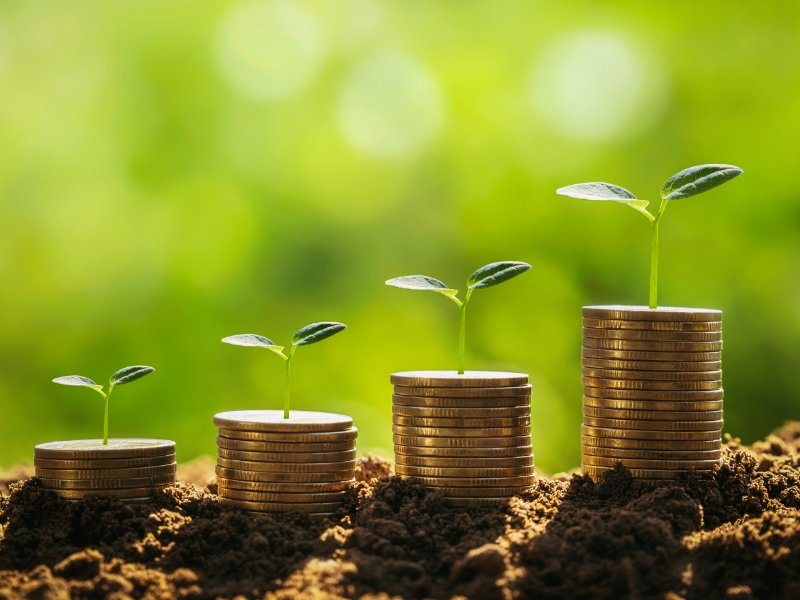 Environmental Returns on Investment
(Unit : million THB)
| Detail | 2018 | 2019 | 2020 | 2021 |
| --- | --- | --- | --- | --- |
| Investment Cost | 2,511 | 1,086 | 1,464 | 4,192 |
| Operational Cost | 114 | 310 | 204 | 220 |
| Cost-savings | 854 | 486 | 590 | 1,144 |
| Energy Reduction (GJ) | 450,795 | 663,622 | 448,312 | 551,189 |
Environmental Returns on Investment
Business groups under Charoen Pokphand Group has developed the Environmental Management Accounting (EMA) project to increase efficiency in accounting and budget management of energy, environment and renewable energy. The EMA is used as a decision-making tool to enhance efficiency in environmental investment management and to measure the effectiveness of environmental investments, demonstrating a clearer outcome of project implementations.
SAIC Motor-CP Co., Ltd.
has launched Thailand's largest solar carpark, covering an area of 31,000 m2 with a total production capacity of 4.88 megawatts.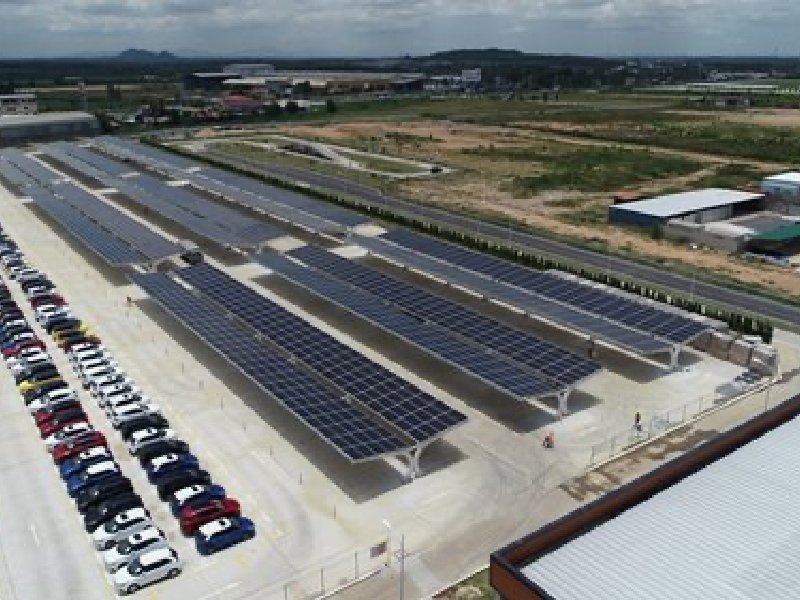 CPF Vietnam and Cambodia
promote the use of alternative energy from swine manure to produce electricity and fuel for the boiler. At present, 70 biogas system have been established for electricity generation, reducing 1.3 million tons of CO2 per year and replacing 6.7 million kilowatt-hours of electricity consumption per year. The project is expected to cover 100% by 2021.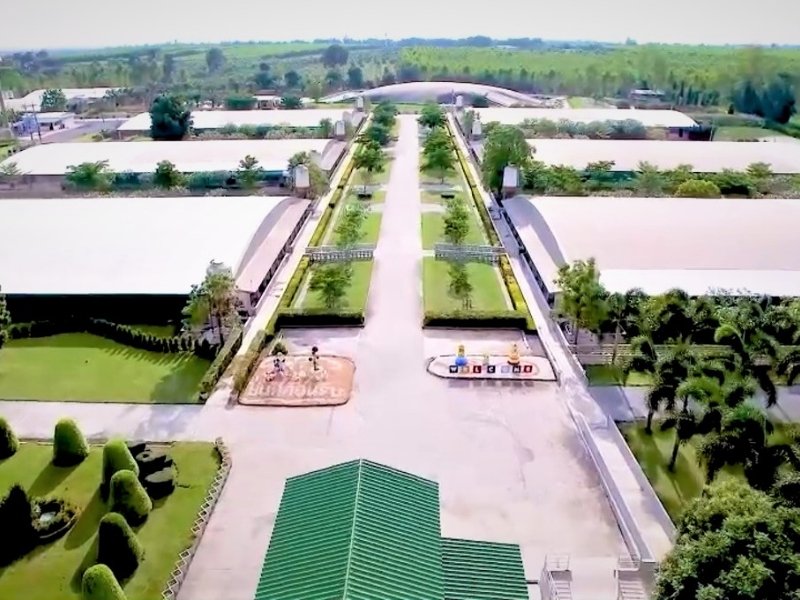 CPF
has developed raw materials for the production and development of animal feed formulas that meet the dietary requirements of animals in each age group, helping animals to digest food more effectively, contributing to animal growth and good health while producing minimal or zero waste. At the same time, the effort has helped to reduce 116,000 tons of CO2 per year.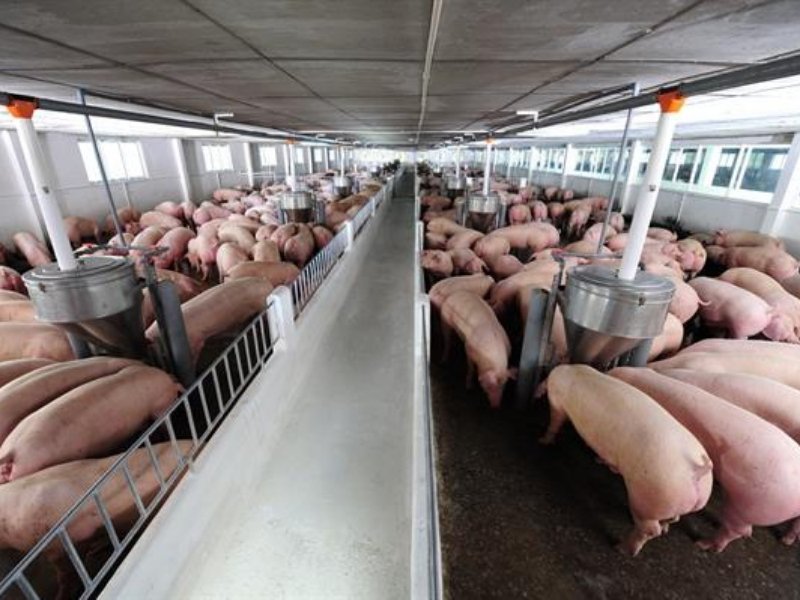 Utilization of solar energy with power of 60 MWp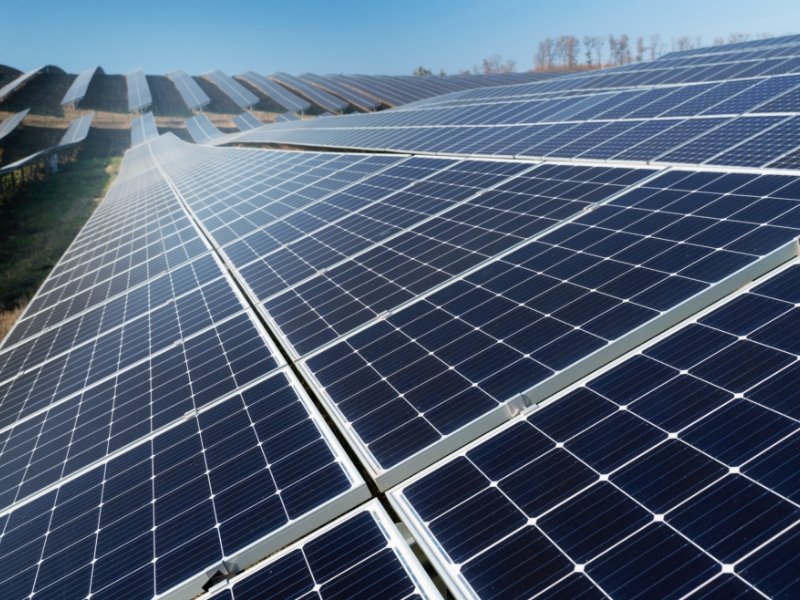 Production of biogas for swine far and water treatment facility at food processing plant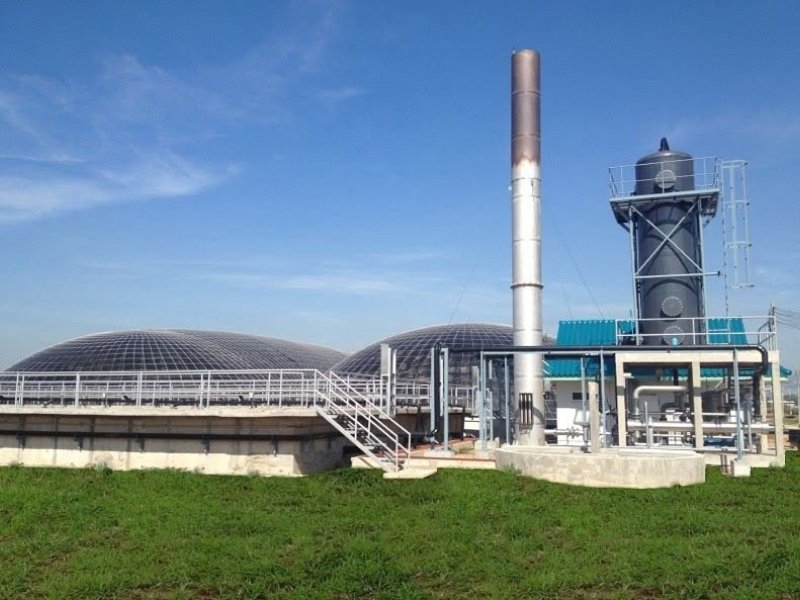 Increase energy efficiency through energy and heat consumption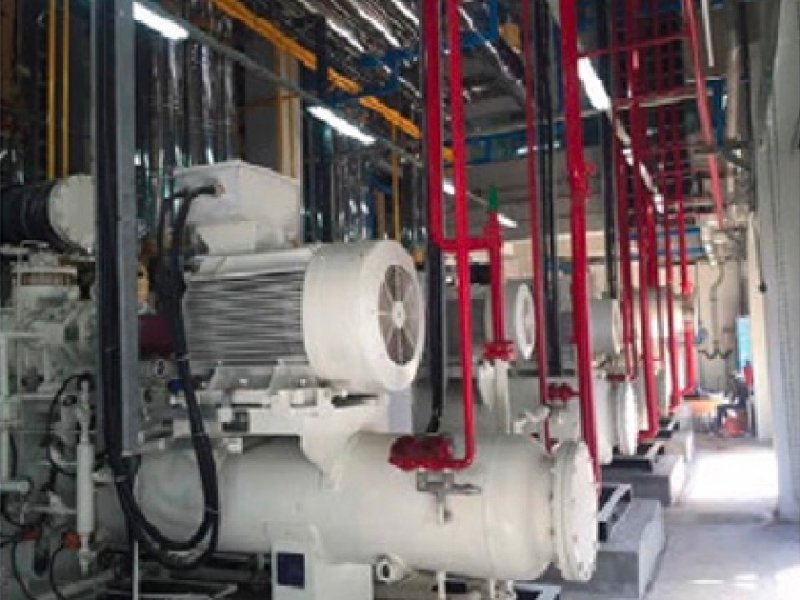 Climate Change Adaptation and Mitigation
Charoen Pokphand Group recognizes the need to take part in the shared responsibility to solve the problem of climate change in accordance with the Group's Sustainability Goals and the Paris Agreement, which targets to control the average global temperature rise to well below 2 degrees Celsius while further attempting to control it to not exceed 1.5 degrees Celsius. Therefore, the Group has defined the goal and policy to become a carbon neutral organization by 2030. We have also adapted and mitigated climate change impact through various projects and activities which can be categorized into mitigation actions and adaptation actions.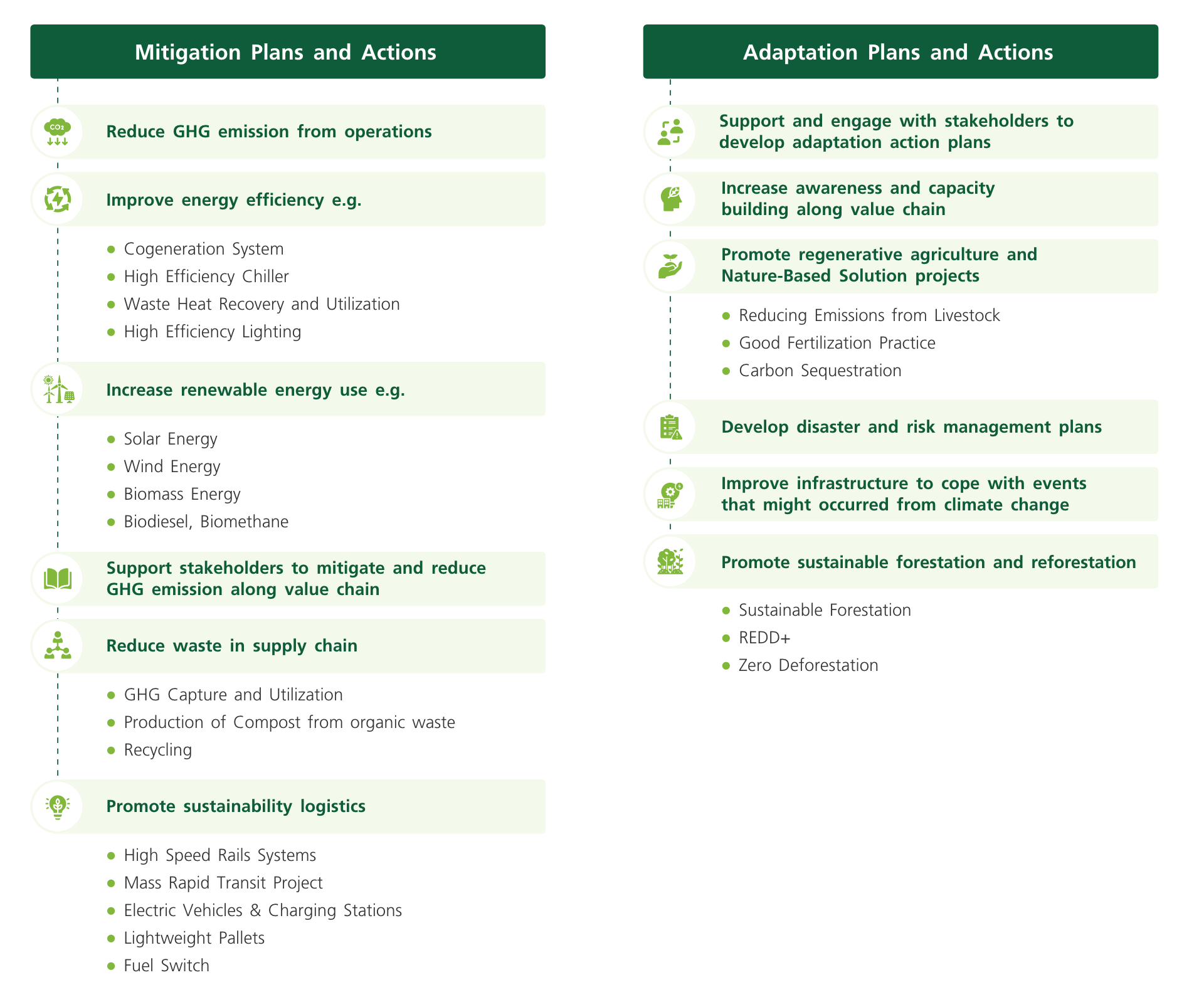 C.P. GROUP Climate-Related Risks and Adaptation Plan
C.P.Group Adaptation Plan and Commitment
Charoen Pokphand Group focuses on developing products that are friendly to both the environment and consumer health to reduce impact generated from production, usage and disposal as well as respond to consumer behavior that now places more importance on the environment and health. The Group is aware that the development of such products will uplift the quality of goods and production to make positive contributions to the society and environment.
Product Life Cycle Assessment
The Group has adopted the Life Cycle Assessment (LCA) concept which takes into account the acquisition of raw materials, transportation, production processes, distribution, usage and waste management. This is a comprehensive approach in managing and reducing environmental impacts in a precise manner. In addition, the Group has submitted applications for Carbon Footprint of Product, Carbon Footprint Reduction and Carbon Footprint of Organization certifications.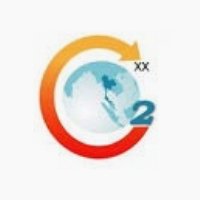 products
certified with Carbon Footprint of Product label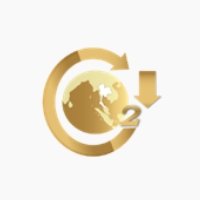 products
certified with Carbon Footprint Reduction label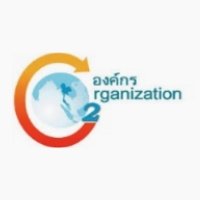 organizations
certified with Carbon Footprint of Organization label
*จำนวนสะสม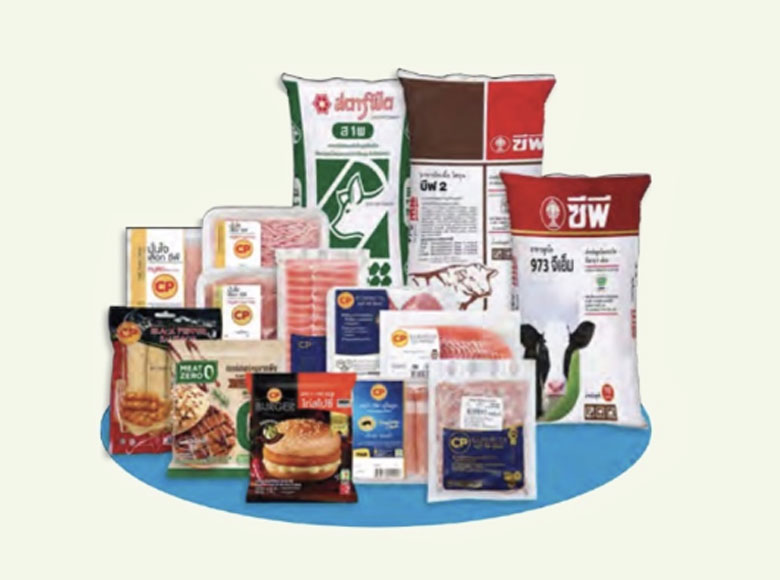 Charoen Pokphand Foods Public Company Limited has applied for Carbon Footprint Reduction labels and Carbon Footprint labels of its products. These include products from fattening pigs, weaning pigs, and kurobuta fattening pigs. A total of 610 animal feed products have acquired Carbon Footprint Labeling and Carbon Footprint Reduction Labeling. Currently, CPF holds the highest record of products with Carbon Footprint labels in Thailand, with up to 790 products, starting from 2009 to the present.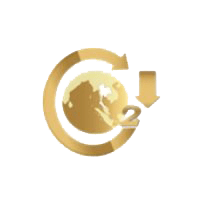 Greenhouse gas reduction in 2020
thousand tCO2e
End of Life Cycle Responsibility
One of the key factors that Charoen Pokphand Group has always considered in product development is responsibility towards a product's life cycle and its end-of-life. Therefore, the Group puts careful consideration into the production process, from raw materials, manufacturing procedures, designing, distribution, usage, through to the product's end of life in order to minimize impacts on consumers and the environment.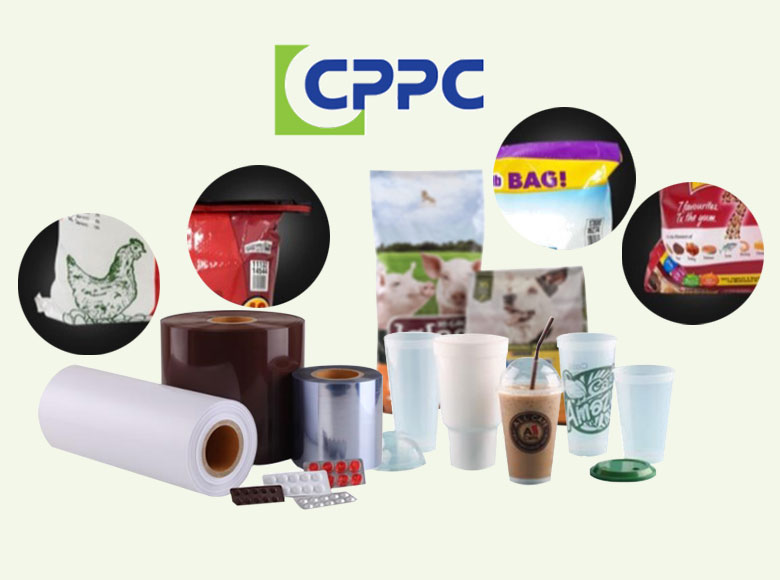 CPPC Company Limited, under Charoen Pokphand Group, is the principal manufacturer of product packaging. The Company uses 100% recycled paper and plastics to manufacture a variety of packaging for the use of other affiliates
Plastic sacks
Food packaging
PVC products
Paper core