Education and Inequality Reduction
Goal and Performance
Because Charoen Pokphand Group understands the critical role education plays in empowering people and promoting socioeconomic development, C.P. Group is firmly committed to education and the reduction of inequality.
receive support in the form of access to quality education, lifelong learning or upskilling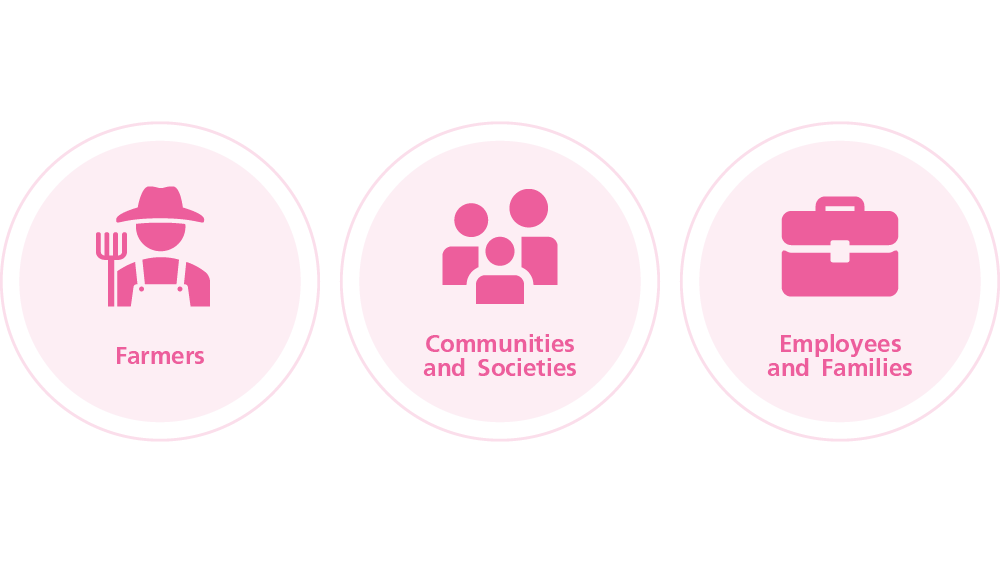 Stakeholders Directly Impacted
Charoen Pokphand Group performs stakeholder assessment and prioritization process on an annual basis to evaluate impacts we have on them and how can they influence our strategies and actions over time. In 2022, the evaluation results showed that our endeavor to create a more equitable society and empower individuals directly creates impacts on all three stakeholder groups.
---
More Details on Stakeholder Engagement Report 2022
Our Impact by the Numbers
Education and Inequality Reduction Management Approach
Charoen Pokphand Group recognizes the importance of education as the core foundation in uplifting the quality of life of the people and the country. Furthermore, it also supports the effort to reduce social inequality.
Being an important global agenda, education has been included as Goal 4: Quality Education of the United Nations Sustainable Development Goals (SDGs). As a leading company, Charoen Pokphand Group is committed to creating a culture of education and providing access to education in order to support the capacity development of youth and people of all ages. In doing so, we center our focus on integrating technological innovation to enhance education.
The Group believes that the promotion of various forms of education increases equality in accessing knowledge that grooms good and capable individuals for society, prepares human resources to cope with challenges, and increases the country's competitiveness. The Group upholds the Five Core Strategies to sustainably upgrade the quality of education in Thailand. The Five Core Strategies include transparency, market mechanisms, high-quality principals and teachers, a child-centric curriculum, and access to basic digital infrastructure.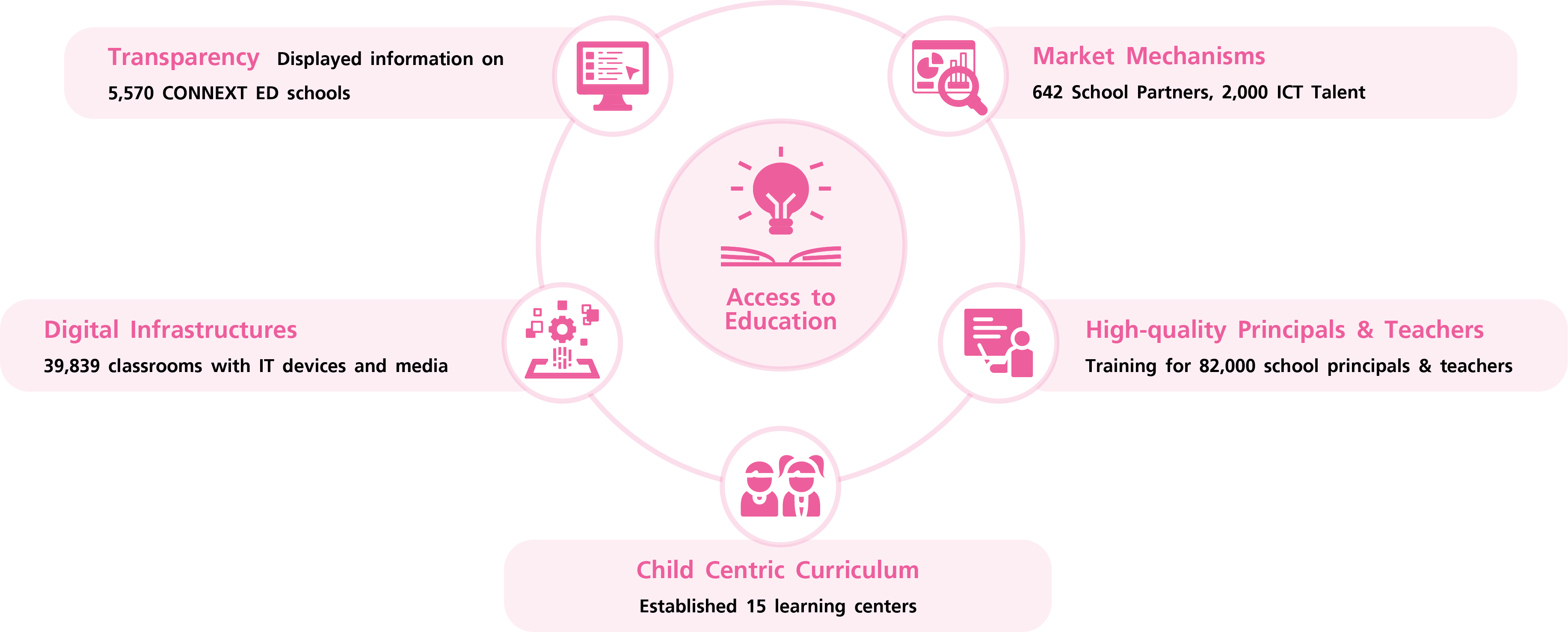 CONNEXT ED
CONNEXT ED Foundation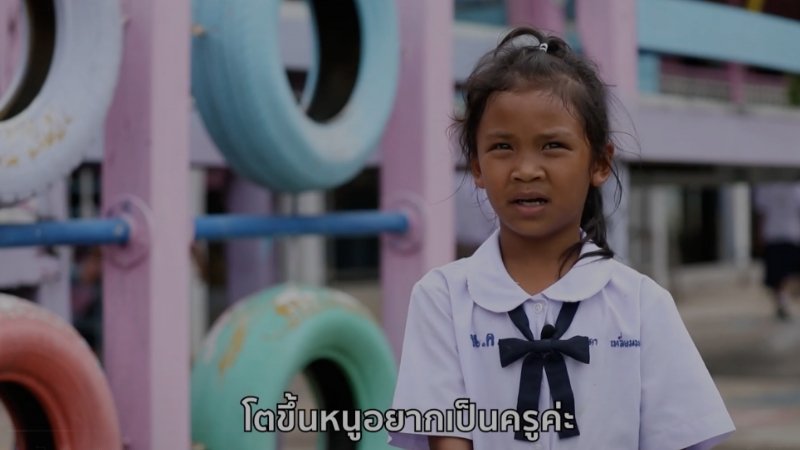 In an endeavor to promote education and improve Thailand's future, Charoen Pokphand Group founded "True Plook Panya" in 2007 to increase learning opportunities for schools in remote areas and provide equal access to education for all. In 2016, the program was transformed into "CONNEXT ED" in collaboration with CPF, CP ALL, True Corporation and various national partners.
Access to CONNEXT ED website

CP UNIVERSITY
Lifelong Learning Arena
Charoen Pokphand Group has launched an online learning platform for the future called CP University with focus on knowledge sharing to the social, education and business sectors by experts from the Group, experienced professionals, and renowned academics in Thailand and abroad. The Group believes that social equality can be achieved through equal opportunity in education. This learning platform can reduce learning limitations and encourage learners to acquire new knowledge according to their interest anywhere, anytime. A variety of courses that enhances skills, knowledge and capabilities necessary for the industry of the future is available via CP University:
curriculum groups e.g., New Generation Entrepreneur Development Course
subjects e.g., Introduction to Intellectual Property
seminars e.g., Branding 5.0
School of Nursing, Panyapiwat Institute of Management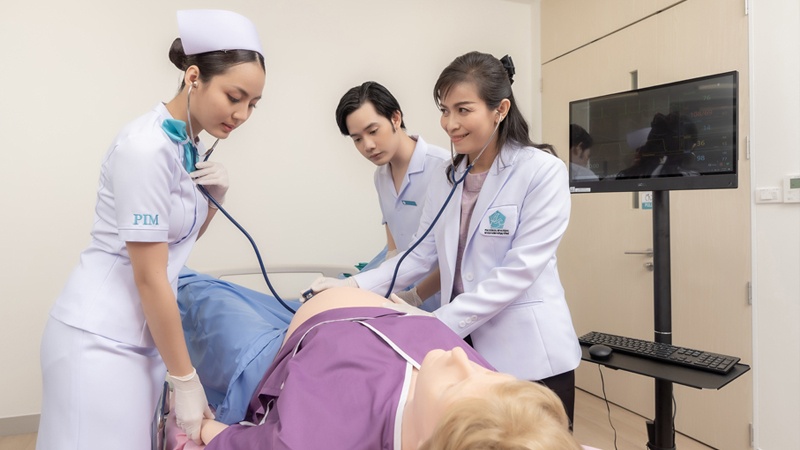 The School of Nursing offers international standard teaching with a commitment to educating and developing healthcare management professionals to provide services in the world of innovation and technology. Students learn and practice nursing skills in a fully equipped, modern, and professional laboratory.
True Plookpanya: PromotingAccess to Education with Technology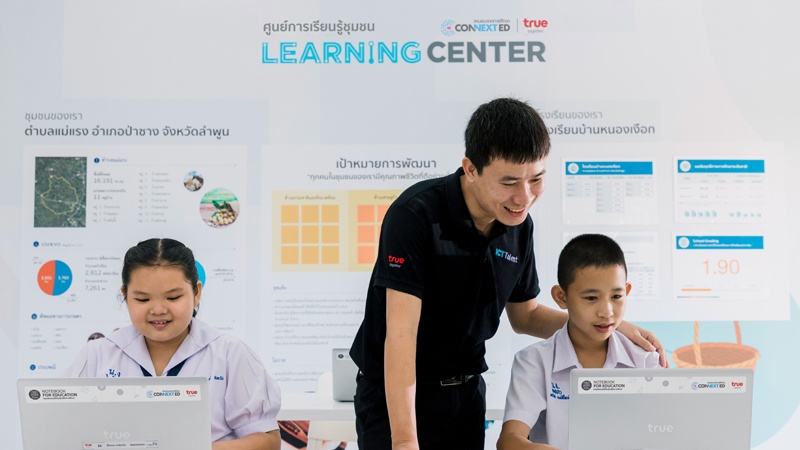 The shortage of learning materials and digital devices for schools in remote areas results in the lack of access to knowledge which also affects academic achievement and quality of education. Thus, True Corporation Public Company Limited (TRUE) is committed to providing children, youths, and Thai people across the country with equal access to education and broadening their horizons in
Promoting Lifelong Learning Opportunities
Charoen Pokphand Group has set the goal to play a part in community development and the reduction of social inequality. Therefore, the Group supports a continuous learning process, promotes career guidance to generate income, and offers knowledge and competence development as well as training to build skills and capabilities while enhancing experience to increase opportunities in starting one's own business and in employment. Such efforts are aimed at ending poverty and enabling disadvantaged communities to live sustainably in society according to the basic necessities, which is in line with the Group's aspiration to make today a "Better Tomorrow".
Promoting Entrepreneurial Skills and Knowledge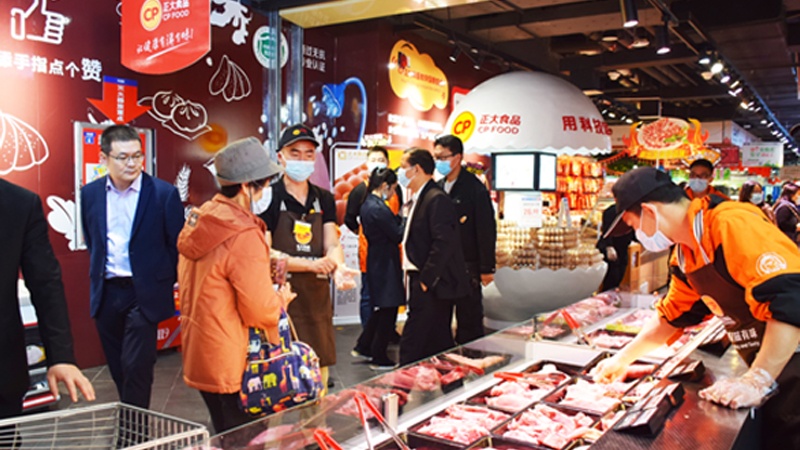 Chia Tai Foods Yinhai Store provides job skills training in collaboration with entrepreneurs and Nanning Social Security Services. Besides offering knowledge and training skills, it also assigns job positions to disadvantaged individuals in order to nurture expertise.
Developing a Career in Nursing Care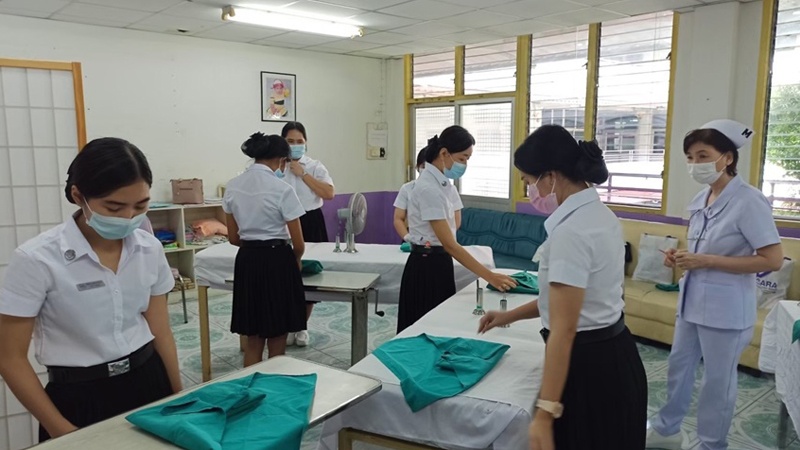 Providing professional training in elderly care gives youths and people an opportunity to receive skills training and knowledge in nursing care which is an important alternative career in an aging society.
Promoting Education by Charoen Pokphand Group