Responsible Supply Chain Management
2030 Goals and Performance
%
of high-risk raw material are traceable
%
of high-risk suppliers are audited
Management Approach
Charoen Pokphand Group has incorporated sustainability issues into our procurement process and operated under the Responsible Supply Chain Management Framework. We have also encouraged our suppliers to adhere to the Charoen Pokphand Group Code of Conduct to achieve mutual sustainable growth and create added value for the business across the supply chain and for a wide range of stakeholders.
Furthermore, in order to enable rapid implementation and support our businesses worldwide, Charoen Pokphand Group has adopted information technology to develop a sustainability risk assessment tool to identify opportunities for improvement and establish proactive measures that feature the partnership between the Group and our suppliers.
Raw Material Sourcing and Traceability
Despite our continuous growth and extensive supply chain, Charoen Pokphand Group has remained committed to responsible and sustainable raw material sourcing. We emphasize on promoting supplier engagement and encouraging a cooperation network with partners from various sectors, including the government, the private sector, communities and NGOs. Accordingly, the Group has set the target to responsibly and sustainably source raw materials for the production of five kinds of animal feeds, namely maize, soybean meal, palm oil, cassava and fishmeal.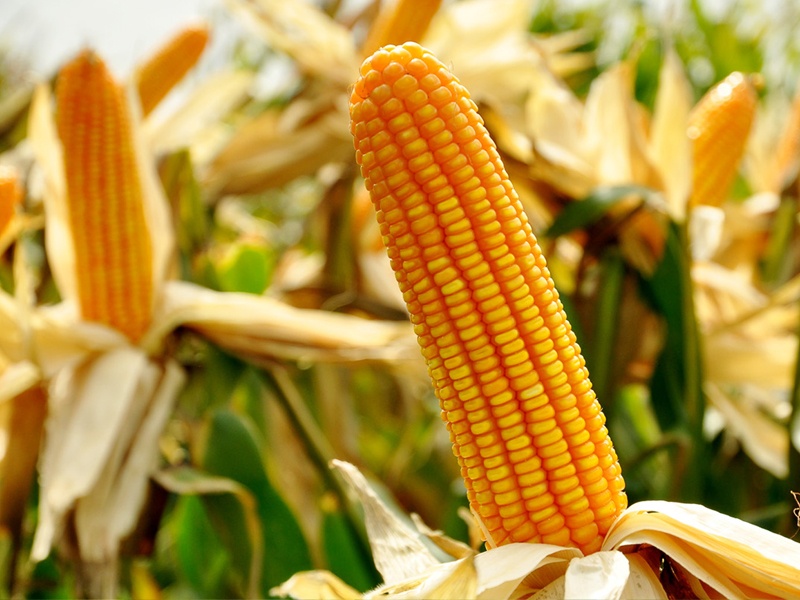 Furthermore, Charoen Pokphand Group has also shared knowledge and skills in cultivation in accordance with the Thai Agricultural Standard – TAS 4402-2010 and the Good Agricultural Practices for Maize through projects, such as "Self-Sufficient Farmers, Sustainable Maize Project". This project has been ongoing since 2015
and targets to extend its implementation to smallholders covering 225,000 rai of agricultural land. The project also encourages maize suppliers for animal feed to source their raw materials from farmlands that hold proper legal title deeds, do not encroach forest lands, offer 100% traceability to their plot using GPS coordinates and title deeds, and are registered on the "Corn Traceability" system.
Progress of Traceable High-Risk Main Raw Materials
C.P. Group has developed a fast, accurate, and transparent traceability system covering our entire supply chain that helps to foster confidence among our consumers. The system serves as a tool for managing our material environmental and social risks, and particularly focuses on protecting impacts on ecosystems and biodiversity
Remark : As of December 2021, 26.7% of overall high-risk raw material are traceable. The overall progress (26.7%) is calculated from 5 main raw materials and using volume of five (5) raw materials to be factor in calculation.
Charoen Pokphand Group Integrated Traceability System
Charoen Pokphand Group gives top priority to the traceability of a product. The Group has developed the Integrated Product Traceability System that can trace a product from the origin of its raw materials, raw material farms, animal feed factory, animal farms, human food and animal feed processing plants, warehouse, through to distribution and sales channels to deliver products directly to customers. Consumers can rest assured that all products manufactured by Charoen Pokphand Group are of high quality, reliable and comply with standards. Our products are also responsible towards both the environment and the society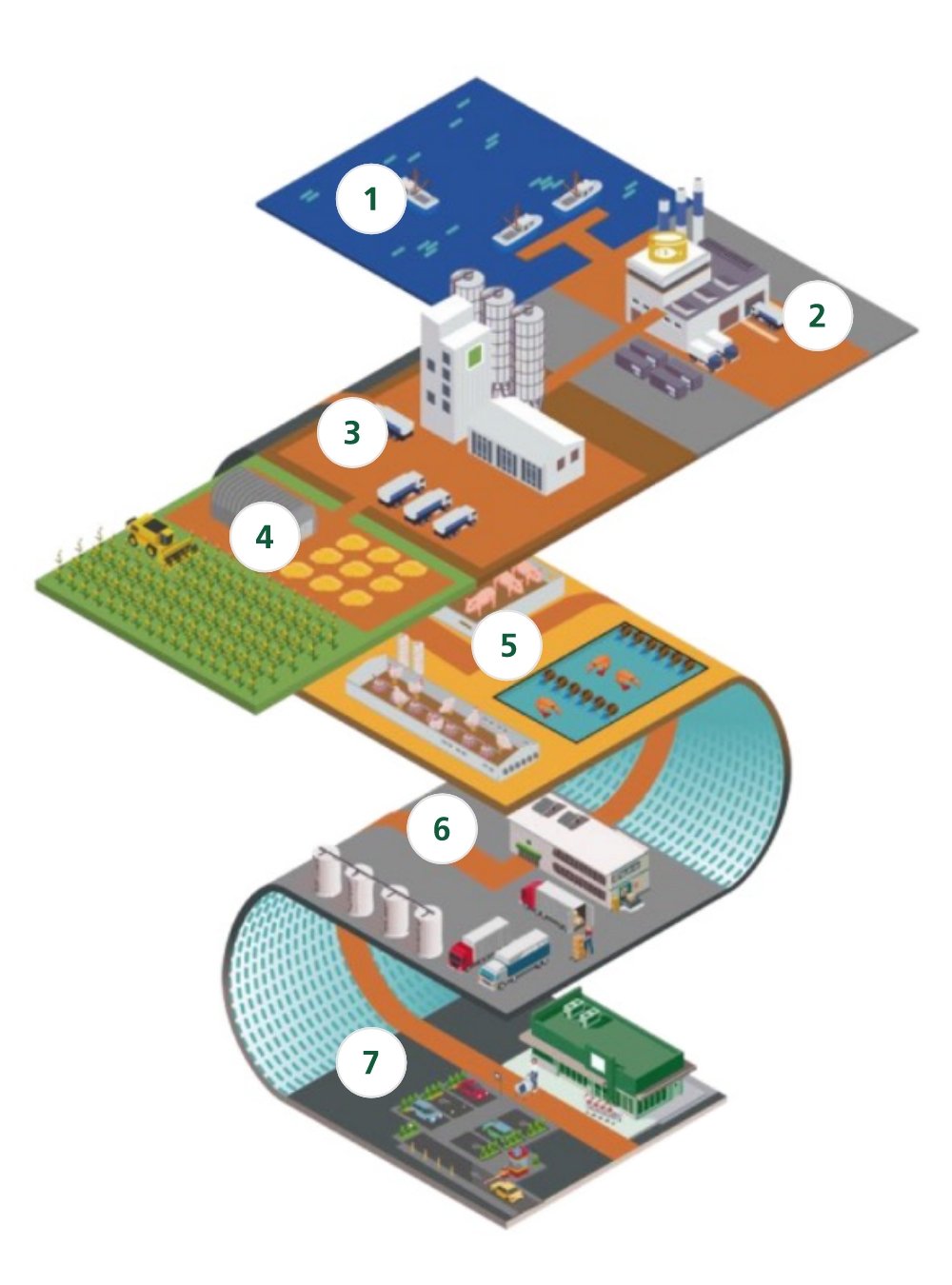 Origin of Raw Materials

Raw materials from sources that are responsible to the environment and ecosystems, such as fishmeal

Fishmeal Factory

Produced using fishmeal that is internally certified and traceable

Animal Feed Factory

Situated at appropriate locations, using a selection of quality raw materials and recipes that meet nutritional needs

Raw Material Farms

Responsible to the environment, with proper labor practices and legal title deeds, such as maize, cassava

Animal Farms

Meeting standards on consumer safety and animal welfare

Food Processing Plant

Traceable, quality foods produced to standard, responsible to the society and environment

Retail Stores

Meeting standards on cleanliness, including the sanitary practices of service staff