Charoen Pokphand Group announces 'Sustainable Packaging Policy' based on the '5Rs Framework' to reduce and eliminate plastic use. 100% of all its plastic packaging must be reusable, recyclable or compostable plastic packaging by 2025
03 December 2018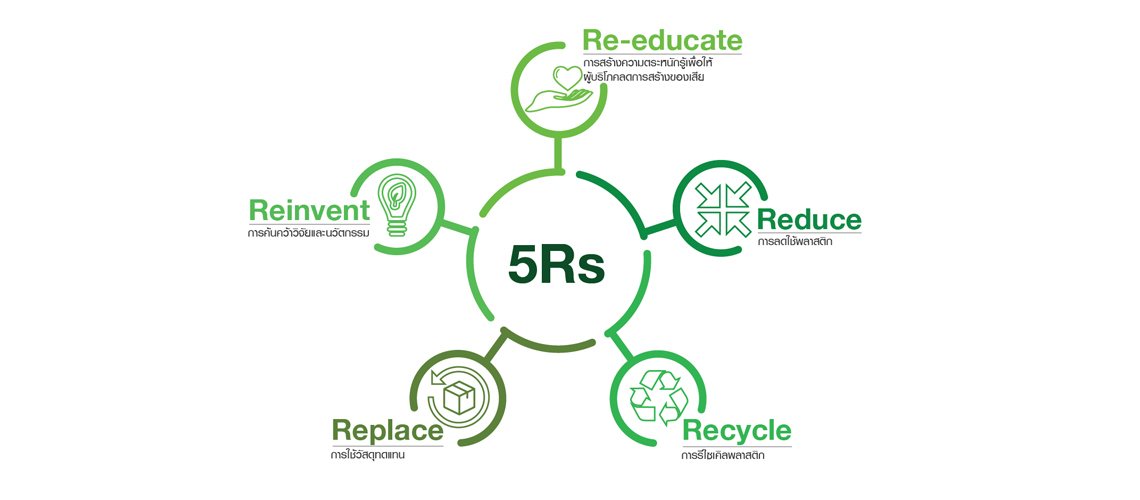 Charoen Pokphand Group announces 'Sustainable Packaging Policy' based on the '5Rs Framework' to reduce and eliminate plastic use. 100% of all its plastic packaging must be reusable, recyclable or compostable plastic packaging by 2025.
Mr. Suphachai Chearavanont, CEO of Charoen Pokphand Group, revealed that the Charoen Pokphand Group (C.P. Group) recognizes the importance and necessity of tackling the issue of plastic waste, a major global problem. In this regard, the C.P. Group announced the 'Sustainable Packaging Policy', that is in line with the Group's sustainable business practices to set the direction and framework for waste management from production processes and other processes throughout its value chain. The waste management policy and framework are part of its Environmental Policy. As plastics are key packaging material for numerous products, the dependency on plastics has therefore led to the plastic pollution problem which requires urgent solutions. The Sustainable Packaging Policy introduced is committed to protect the environment and create public engagement towards positive behavioral change through the 5Rs framework: Re-educate consumers and raise awareness about plastic waste; Reduce plastic consumption; Recycle plastics; Replace with alternative materials and; Reinvent through research and development. Under this policy, C.P. Group and its business units in Thailand must commit to ensure that 100% of plastic packaging must be reusable, recyclable, or compostable plastic packaging by the year 2025. The guidelines are as follows:
Re-educate consumers and raise awareness towards behavioral change for sustainability, for example, trash segregation, plastic recycling, plastic consumption reduction and replacement of plastic bags with reusable shopping bags
Engage in public advocacy to drive policies and regulations that create an environment for plastic consumption reduction
Use 100% reusable, recyclable, or compostable plastic packaging
Eliminate problematic or unnecessary plastic packaging through redesign and/or reinvention while ensuring business feasibility
Reduce the need for single-use plastic packaging and make changes towards a reusable plastics model
Make sure that all plastic packaging are free of hazardous chemicals, and the health, safety, and rights of all people involved are respected
Make meaningful investment into businesses, technologies, or other assets that work to realize the vision of a circular economy for plastic
Collaborate with all related parties domestically and internationally towards increasing reuse/recycling/composting rates for plastic
Report annually and publicly on progress towards meeting these commitments
The C.P. Group has directed every business group, both domestically and internationally, to operate in line with our corporate mission and environmental policy. Furthermore, the Group will continue to work under the model of inclusive participation to find solutions that addresses the global issue of plastic waste. A stand-alone policy and guideline for waste management to follow accordingly.