Charoen Pokphand Group Co., Ltd. (C.P. Group) joined ASEAN Accountancy Conference on Sustainability to sharing knowledge about sustainability and the actions of the relevant sectors.
28 October 2022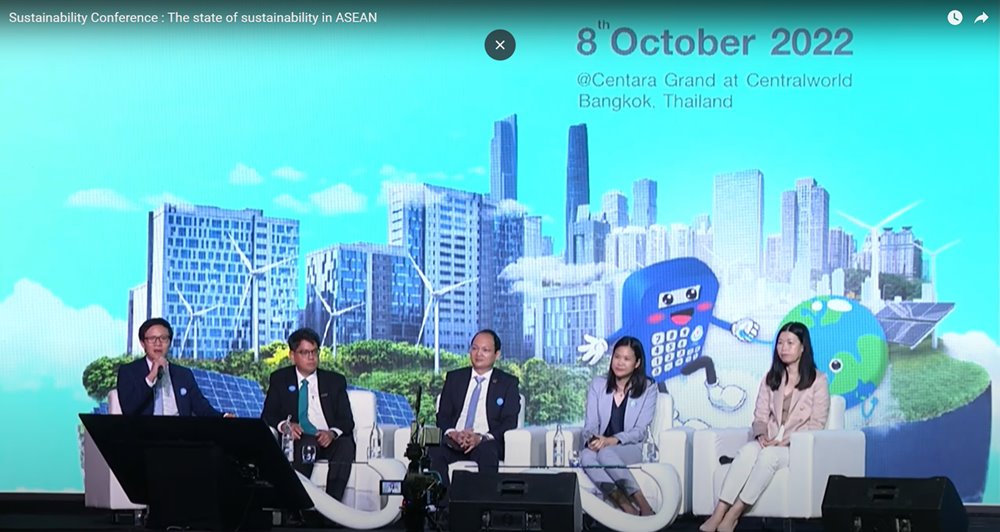 October 8, 2022, Mr.Somjettana Pasakanon, Director, Sustainability Development Sustainability, Good Governance and Corporate Communication Office, as a representation of C.P.Group to sharing in ASEAN Accountancy Conference on Sustainability. The Conference will focus on building accountancy profession's awareness towards sustainability and the implementation of sustainability strategies by various stakeholders. Along with provide capacity building and ready to play an important role in supporting the business' sustainability strategies. The speakers are from government and corporations from ASEAN countries as well as the international Standard Setting organizations. Mr.Somjettana Pasakanon is one of speaker, sharing in the topic "The state of sustainability in ASEAN: Lessons learned from early adopters" to share C.P.Group 's sustainability strategy and sustainability driving.
Mr.Somjettana Pasakanon said stakeholder are key factor that drive the group to aware important of ESG, Such as nowadays customer are aware in ESG, investors and NGOs also request the company to disclosed their sustainability performance. In sustainability driving perspective, C.P.Group set sustainability goals in 3 categories, Heart Health and Home, The key of sustainability driving is drive sustainability into business homogeneity and seeking business opportunity in the same time. We apply process innovation, product innovation and business model innovation in order to increase effective resource usage and expand them to our business partner and farmer. The important to sustainability driving is leadership commitment, C.P Group is conglomerate, so commitment in the same targets is a challenge, moreover clearly KPIs also is the important one.