Ascend Commerce acquires e-commerce auction site "Chilindo" to boost economic confidence in Thailand, strengthen WeMall online shopping and raise Thai e-commerce platforms along with Thai entrepreneurs to the international level
07 August 2020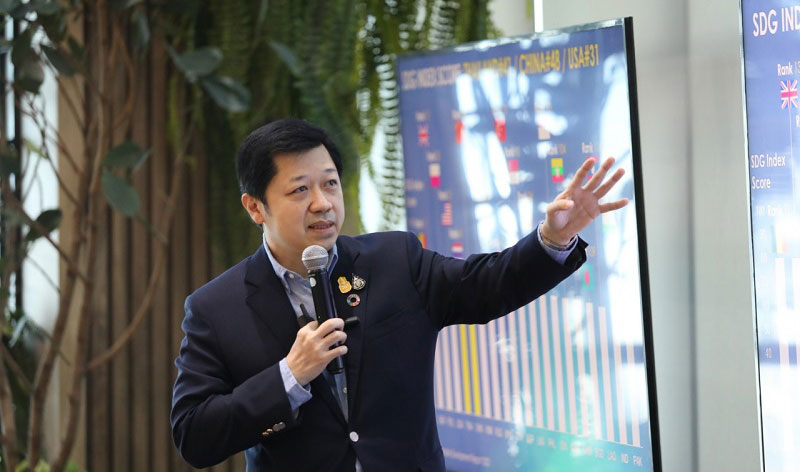 Mr. Suphachai Chearavanont, CEO of Charoen Pokphand Group (C.P. Group), shared that the current COVID-19 crisis may have affected the world, its economy, trade, and livelihood of the people. However, during a crisis, there are opportunities available for entrepreneurs if they can adapt to those changes in time. As the world enters a 'New Normal', new opportunities have arrived in the form of e-commerce, transforming it to become the mainstream channel to conduct business. It represents another form of assistance to stimulating and revitalizing the Thai economy. Most importantly, e-commerce is the business of the future in this 4.0 era.
Ascend Commerce Company Limited will buy 100% shares worth USD 18 million or Baht 558 million from Chilindo Company Limited. The investment into Chilindo, a foreign e-commerce business with headquarters in Hong Kong, will enable Ascend Commerce to compliment a new business towards its online shopping WeMall platform, assist in the upgrade of Thailand's e-commerce platform and stimulate and revitalize spending in the Thai economy. In addition, Chilindo's plan to enter the international e-commerce market will increase the ability of Thai e-commerce brands to compete on an international level.
The CEO of C.P. Group further stated that the investment into Chilindo will act as a pilot for the establishment of a Thai e-commerce platform that will help raise Thai-ecommerce to an international level. This is because, at present, the e-commerce market in Thailand is mostly operated by transnational businesses.
"To strengthen Thailand's e-commerce, priority must be given to Thai SMEs, especially during this COVID-19 pandemic that has changed the behavior of consumers. Through the acquisition of Chilindo, Thailand will have its own e-commerce platform, which can be regarded as turning a crisis into an opportunity, accelerate the development of Thailand's digital economy as well as stimulate the country's economy in time for the arrival of 5G technology", stated Mr. Suphachai. The CEO of C.P. Group also mentioned that in the future, there will be plans to utilize this platform as a marketing channel for SMEs and Thai farmers to sell their products overseas. Thereby, adhering to C.P. Group's '3-Benefit Principle' of benefiting the nation and its people before the company.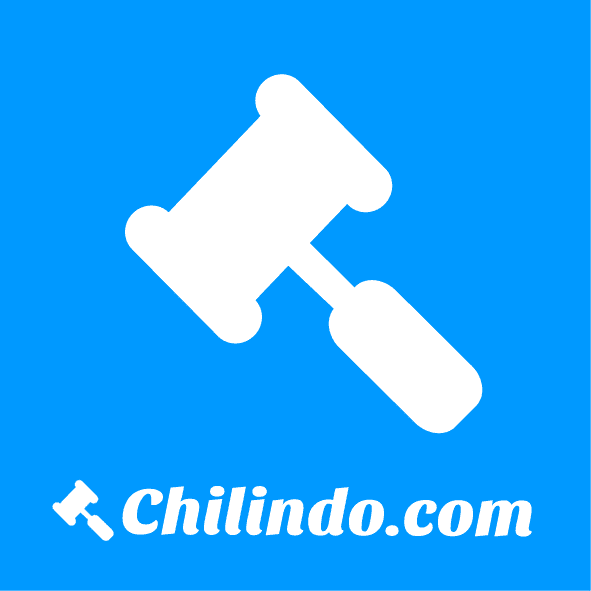 Ascend Commerce Co. Ltd, is a subsidiary of the C.P. Group. The firm aims to be one of Southeast Asia's leaders in e-commerce with experience in managing "WeMall''; the online shopping mall with premium brand-name products. Another online store included on the platform is "Weloveshopping", which is a source for various products. By integrating Chilindo into one platform, a robust e-commerce foundation will be formed to support C.P. Group's market growth in the 4.0 era.
The CEO of C.P. Group stated that at present, regarding digital competition on the world stage, Thailand is ranked at No. 40. With a global population of 7 billion people, up to 5 billion people are using smartphones. Therefore, here lies the opportunity for the country to develop, as Thailand is seen as a nation with a high rate of digital growth and internet information consumption Furthermore, Thailand has a mobile consumption growth of up to 60% which is higher than Japan, Australia, and England. When 5G technology emerges, there will be a leap in growth. Therefore, having a Thai e-commerce platform will benefit in many areas, including Big Data that will not flow abroad. As it is also a matter of national cyber security.
Today, the global e-commerce business is growing rapidly and continuously. In Thailand, it is worth over Baht 3 trillion and since the coronavirus outbreak in early 2020, it has increase in value. It is expected that the 2020 e-commerce value will grow by up to 19%, with domestic online trading estimates accounting for 1.5% of private consumption or 0.8% of full-year GDP.
The Chilindo platform is an online auction site using the form of Gamification or auction gameplay. Customers buy one when winning the auction at the price they want – the minimum bid price is set at Baht 1, which sets the platform apart from other e-commerce platforms. Chilindo stands out for its price and emphasis is placed on selling the product at an "acceptable" price, not a store-defined price. Compared with other online store platforms, all purchases from Chilindo can be traced, meaning you can rest assured of not being deceived by the seller. Chilindo is more than ready to provide a new buyer experience in online shopping, providing much more fun with your purchasing. Shop today at www.chilindo.co.th