DHANIN CHEARAVANONT, SENIOR CHAIRMAN OF C.P. GROUP, INVESTS BAHT 100 MILLION INTO THE CONSTRUCTION OF A FACE MASK FACTORY THAT WILL PROVIDE FREE MASKS TO THE GENERAL PUBLIC DURING THE COVID-19 EPIDEMIC
05 March 2020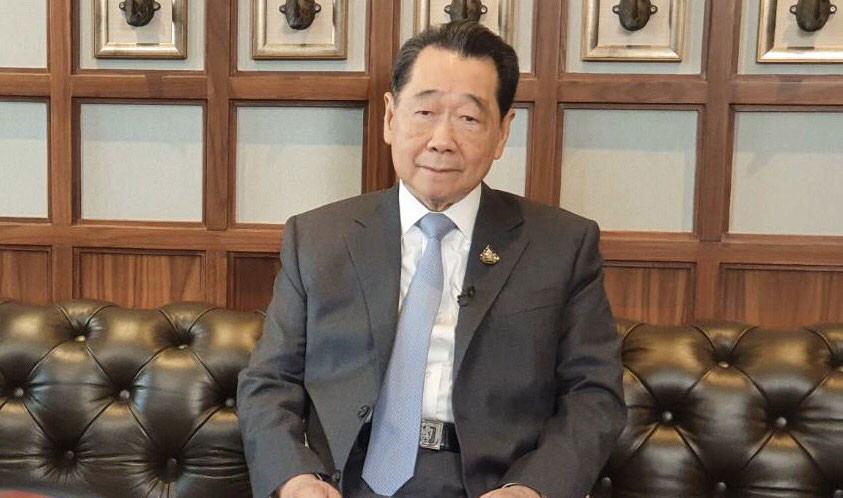 During times of crisis, the people of Thailand leaves no one behind.
Recently,Mr. Dhanin Chearavanont, Senior Chairman of Charoen Pokphand Group Co., Ltd. (C.P. Group), announced that the company will invest more than Baht 100 million to help alleviate the shortage of face masks in Thailand. Mr. Dhanin revealed that due to the outbreak of a new strain of coronavirus or COVID-19, C.P. Group decided to assist the public because it was the Group's duty and that it always adhered to the principles of benefiting the nation and its people. Therefore, a decision was made to expedite the construction of the face mask production factory, with the face masks to be donated free of charge, for medical personnel at hospitals in need and to members of the general public without access.
To protect users of its face masks from the new strain of coronavirus or COVID-19, C.P. Group sourced machinery and quality raw materials from its global network to ensure hygiene standards. The factory is scheduled to be completed within 5 weeks with a production capacity of approximately 3 million pieces per month.
"C.P. Group considers it our duty to assist our Thai brothers and sisters by producing these free masks. As we have investments in numerous countries, we have the potential to procure raw materials that may be difficult to source. By building this face mask factory to help alleviate people's struggles, we are committed to giving our best to the nation. Charoen Pokphand Group was born and raised in Thailand. At nearly 100 years old, we understand the difficulty of these troubling times and we view that other private sector companies feel the same way too. Moreover, when everything returns to normal, this face mask facility will continue to operate with all revenues after expenses, going towards the 'King Chulalongkorn Memorial Hospital's Cardiac Center', Mr. Dhanin said.